Turkish Man Undergoes Robotic Prostate Cancer Surgery to the Naval
Cancer Treatment Abroad, Best Prostrate Cancer Treatment Center, Cheap Urology Hospitals, Affordable Robotic Prostate Cancer Surgery, Best Cancer Surgery Doctors, Top Prostrate Cancer Surgery Clinic, Quality Robotic Prostate Cancer Surgery Doctors, Best Prostrate Cancer Surgery Packages.

Mehmet, the father of four children, lives in the town of Antalya, Turkey. Mehmet worked hard as a farmer his entire life. Several years ago, he had to deal with the devastating loss of his wife. Unfortunately, Mehmet also experienced a jolt during a routine medical checkup and examination. Following blood work test results, Mehmet was diagnosed with prostate cancer.
Mehmet had too much to live for, despite the loss of his wife, to give up. He visited the Department of Urology at Memorial Hospital in Istanbul. After a consultation with Professor Dr. Tibet Erdoğru, he agreed to one of the newest technological surgical procedures around the world today - da Vinci robotic prostate cancer surgery.
Robotic Surgery Offers Precision, Faster Healing and Reduced Risks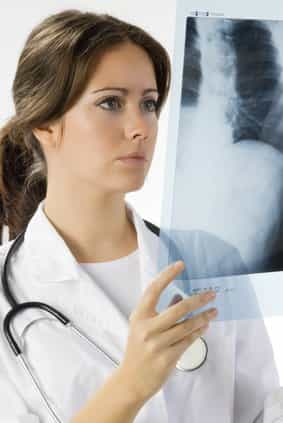 Traditionally, prostate surgery is performed by removing portions of or all of the prostate through four to six small incisions in the abdominal cavity. Utilizing robotic surgery techniques, the same operation is performed through a single small incision in the naval, or belly button.
Mehmet was one of the first prostate cancer surgery patients who underwent the single naval incision in Turkey. Recalls Mehmet, "I had only a 3-centimeter incision in my naval, and the robotic prostate cancer surgery was performed successfully."
The location of the naval is geometrically appropriate in accessing the prostate gland and also has the added benefit of reduced scar appearance. "While da Vinci robotic surgery is commonly used in prostate cancer surgeries today, it's also used for a variety of other surgical procedures including cosmetic and plastic surgery," states Pramod Goel, CEO and founder of PlacidWay, an international medical resource and provider based in Denver, Colorado. "Reduce scarring and damage to surrounding tissues, while offering greater comfort for patients are just a few of the benefits of the da Vinci robotic surgical system."
Today, Mehmet has recovered from his surgery and is doing just fine. States Professor Dr. Erdoğru, "In appropriate cases, we have seen it [da Vinci robotic surgery] to be very advantageous. "
About da Vinci Robotic Surgery at Memorial Health Group
Robotic surgery provides different forms of robotic equipment including robotic assisted laparoscopic, endoscopic and thoracic surgical procedures. The da Vinci robotic surgery system incorporates a combination of computer-assisted technologies with the newest and finest in surgical equipment and tools. Contrary to its name, da Vinci robotic surgery systems are not controlled by robots, but by experienced and specially trained surgeons who utilize hand attachments and monitors within an operating room environment to provide precise and expert movements during surgical procedures. Da Vinci robotic surgery also provides patients with shorter recovery and recuperation times, and also reduces the risk of complications and infection during and following surgical procedures.
For more information regarding da Vinci robotic surgery or Memorial Health Group in Istanbul, Turkey, visit PlacidWay.com.

Related Experiences:
Get a Flat Stomach with Tummy Tuck in Istanbul Turkey
Most Recommended Penile Implants in Istanbul, Turkey – Best Prices and Clinics
Get Your Knee Replacement in Istanbul - Turkey
Affordable Gastric Bypass Surgery Istanbul – Get Free Quote Now!
Dentists in Istanbul, Turkey
Reasons to Choose Hair Transplant in Istanbul - Turkey
2012-06-08 / Updated on: 2021-01-08