Dominican Republic Medical Tourism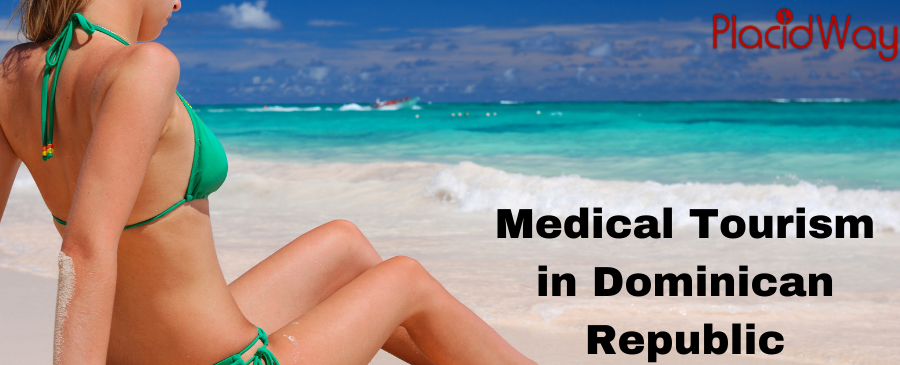 Medical Tourism in Dominican Republic

The Dominican Republic is among the most diverse Caribbean country, just two hours away from the south of Miami and eight hours flight from most European cities. Known for its warm and hospitable people, Dominican Republic is a destination like no other, featuring astonishing nature sceneries, intriguing history, and diverse culture.
Surrounded by the Atlantic Ocean on the north and the Caribbean Sea on the south, the lush tropical island paradise hosts some of the world's top beaches, magnificent resorts and hotels, recreation and entertainment options. The Dominican Republic offers thrill-seekers the option to explore ancient relics of centuries past, indulge with delicious Dominican gastronomy, or experience ecotourism adventures in magnificent national parks, mountain ranges, rivers, and beaches.

Dominican Republic in a Snapshot:
Currency: Peso (RD$)
Language: Spanish
Climate: Tropical with mild year round temperatures
Capital: Santo Domingo
The official language is Spanish. English is widely spoken, and many will be fluent in Italian, French, German, Russian and other languages as needed.
Discovered in 1492 by Christopher Columbus, the country overflows with fascinating history, museums and exciting cultural experiences like music, art and festivals, plus uniquely Dominican specialties such as cigars, rum, chocolate, coffee, merengue, amber and larimar.
With so many beautiful natural settings like romantic waterfalls, breathtaking coasts and idyllic accommodations, Dominican Republic is a top destination for weddings and romance honeymoons.
Dominican Republic offers a fantastic combination of environments to capture your imagination and refresh the soul. And with eight international airports, paradise is easy to explore.

Tips:
Foreigners arriving from Argentina, Chile, South Korea, Ecuador, Israel, Japan, Peru and Uruguay are exempted from requiring a visa, otherwise, you should apply for one.
Citizens and residents of the United States, Canada and most European countries can enter the country with a 30-day tourist card, which can be bought when you enter the country for US$10 or €10.
Restaurant bills already include a ten percent tip. It is customary to give an additional 10% for good service. Most people do not tip taxi drivers, however if you feel so inclined for good service, a tip will certainly be appreciated.
It is not difficult to find a WiFi hotspot to connect to the Internet.
Smoking is not allowed in most restaurants, clubs and enclosed premises.
From December through February, when the nights are cooler, you may need a light jacket.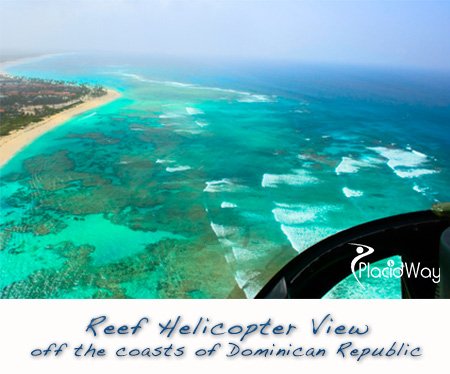 Travel around the Dominican Republic by:
Taxis

Car Rental

Santo Domingo Subway (Metro)

Low-cost city buses

Public cars or "conchos" (shared taxis)

"Motoconchos" (motorbike taxis)

Interurban bus service

Helicopters??

Domestic flights

Why Health Tourism in Dominican Republic?
The tourist centers and all cities have health centers with modern medical services and most hotels have medical dispensaries with qualified personnel.
The medical tourism industry has been developing quickly as more and more tourist have been taking advantage of the amazing destination perks offered by the Dominican Republic and due to its proximity to the US, many of the doctors and surgeons have been internationally trained, offering competitive health care services for health travelers who choose this destination for their treatment, regardless if it is cosmetic surgery, dental, orthopedic care and other medical care service.
Doctors and clinics in the Dominican Republic cater to the health travelers easily with the help of the latest in medical technology and techniques while also understanding the needs of the patients, with diverse language backgrounds and diverse translations available in most of the hospitals and clinics.

10 Fun things to do in Dominican Republic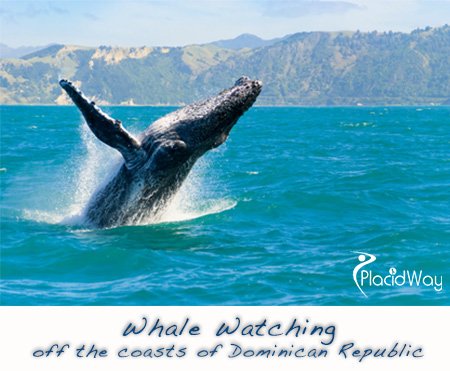 Visit the Zona Colonial – the historic heart of Santo Domingo

Sail to the remote 10 km beach of Bahía de Las Águilas

Watch the humpback whales gather off the Península de Samaná

Visit the Coconut Coast's reef protected white beaches

See Constanza & "The Dominican Alps" - a nature lover's paradise

Visit Santiago – the second largest city of the republic

Walk along the 27 waterfalls of Damajagua

Relax in "La Isabella Bay" – a town named by Christopher Columbus to honor the Spanish Queen

Stay in "Las Terranas" small and diverse fishing village

Visit "King Sugar" (old sugar mill) in the southern port city of La Romana.

For medical tourism options in the Dominican Republic
click the button below to contact us!