Dt. Zeynep Yilmaz | Orthodontist in Instanbul, Turkey, Orthodontist - Istanbul, Turkey
Ataköy 9.kısım B9 blok No: 25 Bakırköy/ İstanbul
Istanbul, Turkey
Speciality:
Orthodontist,
Focus Area:
Best Orthodontist | Teeth Alignment Doctor | Orthodontist in Istanbul Turkey | Best Orthodontist Surgeons | Dt. Zeynep Yilmaz
---
About - Dt. Zeynep Yilmaz | Orthodontist in Instanbul, Turkey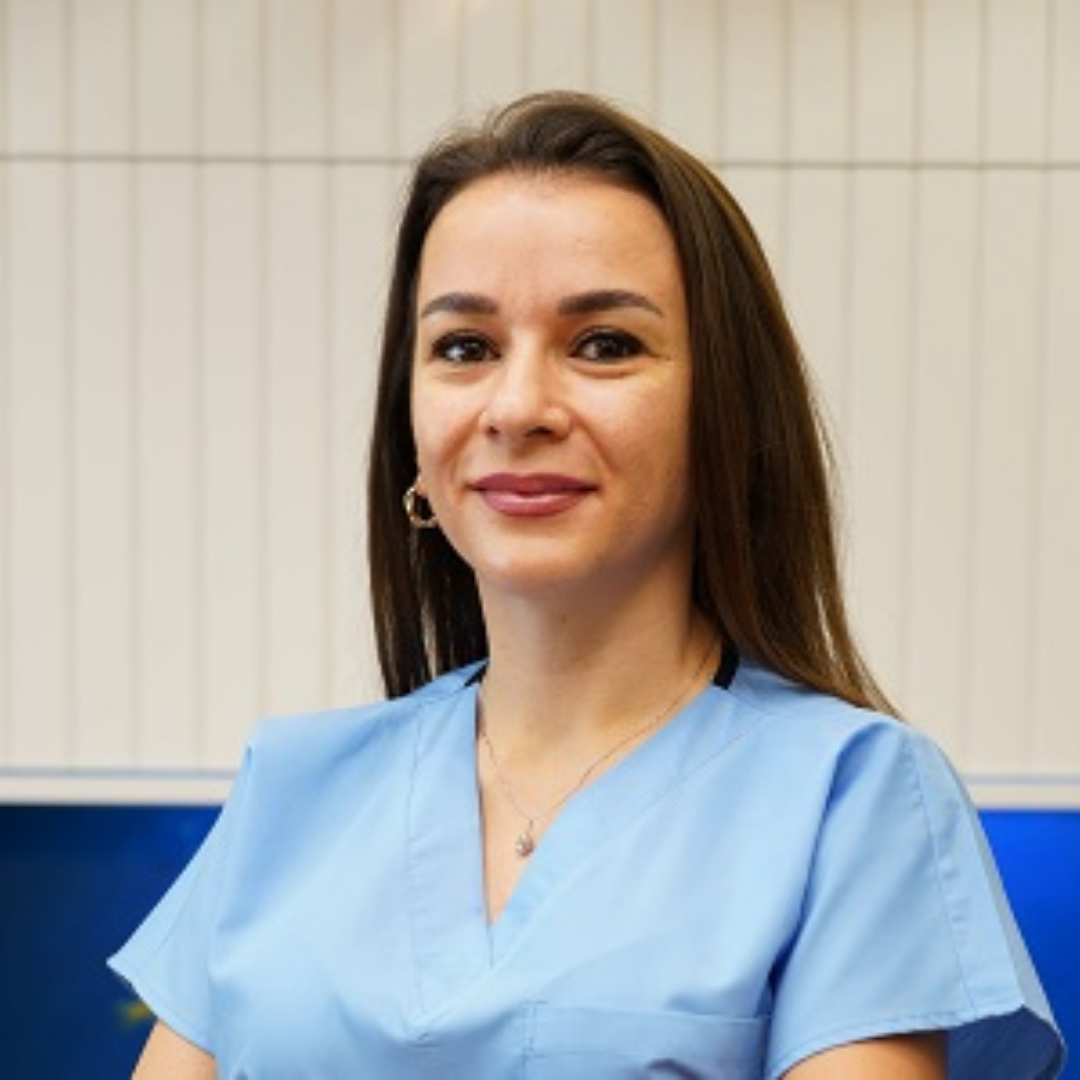 Dt. Zeynep Yilmaz is a highly skilled and qualified Orthodontist in Istanbul, Turkey. She provides high-quality and affordable Invisalign, Ceramic braces, and Traditional braces at Bergedent clinic. Dt Yilmaz is a graduate of the Istanbul University Faculty of Dentistry and has over 10 years of experience. She has worked at various clinics throughout her career and is currently a member of the team of medical professionals at Bergedent. Dt Zeynep Yilmaz is a certified Invisalign (with transparent aligners) Orthodontic treatment physician.
Dr. Yilmaz offers top-notch Dental Treatment in Istanbul for both local and international patients who come here from European countries and also from the United States. She strives to bring the best possible results for patients' satisfaction and their confident smile. Therefore, she continues to attend dental training in the country and abroad to expand her knowledge and skills.
She utilizes up-to-date techniques and brand materials to give patients comfortable care, anxiety-free treatments and new, gorgeous smiles. You can find her former patient reviews at Bergedent clinic.
Besides speaking in her native language, Turkish, Dr. Yilmaz can also communicate in English.
Why Should I Go to Dt. Zeynep Yilmaz in Istanbul Turkey, for Braces?
If you want to correct your misshapen teeth and have a smile you'll be proud of showing, then select Dt. Zeynep Yilmaz in Istanbul, Turkey, for the following advantages:
Available online consultation

Proven track record of successful dental work

Positive patient reviews

Diploma from a prestigious university

Bilingual doctor

A kind and patient-oriented approach

Works at a prestigious dental clinic in Istanbul

Provides a follow-up after the treatment
Discuss your choices for dental treatment in Istanbul, Turkey, with a skilled dentist Dt. Yilmaz. Contact us for more information.

Prices
| Dental Treatment Cost in Istanbul, Turkey by Bergedent Clinic | Prices | Enquire |
| --- | --- | --- |
| Dental Veneers  (per tooth) in Istanbul, Turkey | $400 | Enquire |
| Dental Implants in Istanbul, Turkey | $900 | Enquire |
| Dental Implants in Istanbul, Turkey | $700 | Enquire |
| Dental Implants in Istanbul, Turkey | $600 | Enquire |
| Inlay Onlay Restoration in Istanbul, Turkey | $300 | Enquire |
| Dentures in Istanbul, Turkey | $650 | Enquire |
| Crowns over Implants in Istanbul, Turkey | $270 | Enquire |
| Dental Veneers  (per tooth) in Istanbul, Turkey | $350 | Enquire |
| Wisdom Tooth Extraction in Istanbul, Turkey | $250 | Enquire |
| Deep Cleaning in Istanbul, Turkey | $150 | Enquire |
---
Bergedent Aesthetic Dental and Implantology reviews
Kam

What can I say, totally happy with my service at Bergedent. I had over 20 teeth extracted and then All On 6 upper & lower jaw.

I truly cannot be more pleased with the outcome.

From my Agent Onur who helped the process go smoothly with flights, taxis, hotel, appointments and all questions answered promptly to Dt Berge & his brilliant team who just get the job done and make you feel so relax, welcomed & comfortable.

I have recommended my family, friends & work colleagues to Bergedent with total confidence that they too can have there smile back once again and be at ease with the quality of work that will be done.

Virtually near enough painless procedure which was what I was worried about the most.

Thanking you all so much for giving me my smile & confidence back.

Kam

Google

Apr 13 2022

medidor

Premium Quality Service

Google

Jun 23 2022

dane

I took advantage of a vacation trip to have my implants done. It took an hour for a few teeth including extractions. The doctor and his team are very responsive and flexible. The quality of the treatment was excellent. Highly recommended.

Google

Aug 04 2022

Eduardo

Being on holiday in Turkey, I took the opportunity to look for the best dental clinic in Istanbul. I definitely found it, the experience was great, the whole time the team is focused on how you are experiencing the process, answering your questions and above all giving you peace of mind about the results. Personally I think Dr. Berge and his team are one of the best in Istanbul.
Professionalism, kindness and real results.

Thanks a lot!


Google

Aug 19 2022

Stephen

I cannot praise Bergedent Clinic enough. The treatment, the care , the professionalism . I have had upper and lower implants fitted and my temps in place. ( My wife loves the temps). The entire experience has been fantastic starting from my first conversations with Sakine (who came out and met us on arrival) to the point where I am about to return home. Everything at the clinic is ultra modern super clean and comfortable. Dr Berge and his entire staff are an amazing team. I am looking forward to returning in September to get my final teeth. Thanks so much

Google

Oct 13 2022

Hasret

Everything was fine during the treatment, I would like to thank Mr. Tunç and his team for their interest, it was a wonderful experience.

Google

Oct 07 2022
---
PlacidWay.com provides information and travel related services. We do not provide health care services. We provide information solely for informational purposes and do not endorse any particular health care provider or facility or any particular health care service or treatment. We are not affiliated with any health care provider or service and we are not responsible for any health care service. Please consult with your own domestic licensed health care provider before seeking the services of any health care provider you learn about via our site.
---