Dr. Joaquin Garcia Zeevaert, Orthopedics - Tijuana, Mexico
Paseo del Centenario 9580-2802 NewCity Medical Plaza |, Piso 28, Zona Urbana Rio Tijuana, 22010 Tijuana, B.C.
Tijuana, Mexico
Focus Area:
Dr. Joaquin Garcia Zeevaert | Orthopedic and Traumatology Surgery Specialist | Orthopedics | Progencell-Stem Cell Therapist | Tijuana, Mexico
---
About - Dr. Joaquin Garcia Zeevaert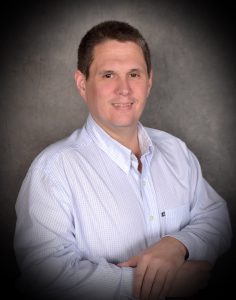 Orthopedic Surgeon Joaquin García Biography
Dr. Joaquin García maintains specializes in traumatology and orthopedic surgery in Tijuana. He graduated from the University of Baja California and the University of the Yucatán. He is certified in orthopedics and musculoskeletal traumatology. Doctor García is board-certified by the Mexican Council of Orthopedics and Traumatology. He is now medical team member of ProgenCell- Stem Cell Therapies.

Education
University: Universidad Autónoma de Baja California; Title: Medico General

Specialty: Orthopedic surgeon; Universidad Autónoma de Yucatan

Certify by the Mexican board of Orthopedic and traumatologist C.A.

Member of the transfusion medicine committee at ProgenCell Clinic.

Prices
| ProgenCell Stem Cell Therapy Prices in Tijuana Mexico | Prices | Enquire |
| --- | --- | --- |
| Bone Marrow Stem Cell Therapies in Tijuana, Mexico | $7300 | Enquire |
| Stem Cell Treatment for Autism in Tijuana, Mexico | $8300 | Enquire |
| Stem Cell Therapy for Joints in Tijuana, Mexico | $3500 | Enquire |
| Stem Cell Treatment for Eye Diseases in Tijuana, Mexico | $8300 | Enquire |
| Stem Cell Treatment for Neurological Diseases in Tijuana, Mexico | $8300 | Enquire |
| Stem Cell Treatment for Autoimmune Diseases in Tijuana, Mexico | $7300 | Enquire |
| Live Cell Therapy for Anti Aging in Tijuana, Mexico | $4500 | Enquire |
---
Progencell - Stem Cell Therapies reviews
Priscilla A

Honest pricing, knowledgeable and helpful.

Nov 04 2023

Martz

I share my great experience in ProgenCell as a patient with Rheumatoid Arthritis ... I have been treated after 3 years of being diagnosed with this autoimmune disease and having been taking medications between cortisone and chemotherapy, since I was given the first treatment not I have had a crisis or taking medication again, my vision improved to the point of not needing my glasses again, my general condition is much better now than before the treatment, I infinitely thank my doctors, God Bless you always!

Google

Sep 25 2013

Bonnie

I went to ProgenCell because I have Multiple Sclerosis and have been suffering from many symptoms of the disease for years. At the end of my first treatment at ProgenCell, Dr. Gavino said to me, Your MS will no longer progress and you are going to see improvements in your condition. I thought, Yeah, well see. It cant really be that easy. I have just read my San Francisco Doctor report on my latest MRI and he concludes there are no new lesions on my brain and spinal cord, and SEVERAL LESIONS HAVE DISAPPEARED. There is nothing in U.S. FDA-approved treatment or drugs that can heal the damage caused to nerves by MS. The best they can do to is slow the progression. I have not suffered any new symptoms of MS and am feeling less fatigue every day. I highly recommend ProgenCell and the stem cell therapy provided there. The staff and doctors were happy to answer all my questions, were courteous and compassionate, and were knowledgeable far beyond the stem cell field, being doctors qualified in many specialties.

Google

Aug 21 2013

Kim

The staff of ProgenCell is very knowledgeable, friendly and caring. My knees were very bad and after an honest and free review of my medical condition by the doctors of ProgenCell I decided to undergo stem cell therapy. Before, I was not able to execute sports at all and now, after three treatments, I am able to go for a run again. The condition of my knees increased and I am very happy with that. Although, I know I will never be able to run a marathon in my life again. I am travelling from the Netherlands towards San Diego and from there crossing the border to Tijuana to undergo the therapy. It is worth the travels and I can recommend ProgenCell to everyone around the world.

Google

Aug 16 2016

Hassan

Last week I was at Progencell for treatment. Too early to share the results of the Diabetes Therapy, but I would like to tell you about my experience. The staff understand and communicate English very well. They are super friendly and helpfull. All actions were thoroughly explained. The facility was clean, neat and comfortable.

I was surprised by City of Tijuana. Zona Rio and the Hotel district were clean and friendly and very safe. I did not know that my phone will not work in Mexico, but I asked for help and people were very helpful in helping me find our hotel or restaurants when we asked. Even if they did not speak english they still helped.

Google

Jul 06 2017

Andrew

I was quite surprised with the staff and care they provided. I was picked up at San Diego airport and driven right to the doctor office right on the main avenue Passeo de los Heroes. The office is very nice and there no rush or conveyor belt like doctors offices in the US. I went to treat my back pain. The first day, they did a bone marrow extraction. It basically feels like someone pushing on your hip. There is no sharp pain. I wore a back brace for 2 months prior to my visit. After my first visit I could squat and not feel any pain. I was shocked. I have not worn a brace since. I stayed about a mile away just off Passeo de los Heroes and walked to my treatment. There were soooooo many things I loved about Tijuana. The people are so friendly compared to the US. The police are friendlier too. I liked the visiting the amazing farmers market one block off the main street. Incredible. When you walk across streets, all the cars stop for you. They don try to take you out like they do in Texas. And there is taxi vans all over. You just hop in. I like the mall a lot. I saw a movie. Its very family oriented, the mall. More people are out during the day walking, shopping, eating than you would ever see in the USA. Ok, if you read this far there is one thing I was not expecting at all. I was quite shocked. Its been 2 weeks since my treatment. I am having erections like I did when I was a teenager. wow. There, I said it. I went for my back and got a huge bonus.

Google

Jun 20 2018
---
PlacidWay.com provides information and travel related services. We do not provide health care services. We provide information solely for informational purposes and do not endorse any particular health care provider or facility or any particular health care service or treatment. We are not affiliated with any health care provider or service and we are not responsible for any health care service. Please consult with your own domestic licensed health care provider before seeking the services of any health care provider you learn about via our site.
---