IVF Fertility Treatment in Dubai - High-Quality Treatment
Get Affordable Fertility Treatment IVF in Dubai
Do you wonder if you will ever be a parent since you're unable to conceive naturally? Fortunately, in today's age of advanced medical science, there is a solution to this problem. IVF Fertility Treatment in Dubai helps couples to realize themselves as parents.
Since IVF Treatment costs are more expensive in America and Canada, Dubai offers affordable and quality IVF treatment. Today's guide will help you find the best clinic and doctor and compare the costs of fertility treatment.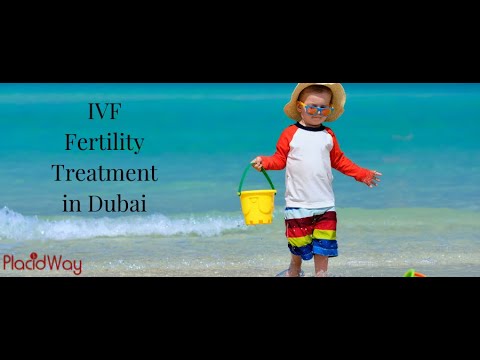 ---
Affordable Packages for In-Vitro Fertilization in Dubai
The clinics in Dubai offer an all-inclusive package price for IVF Treatment at $7,700. This is highly affordable for Americans and Canadians who visit Dubai not just as a tourist place but also for low-cost IVF treatment.
Take a look at our package offer below and see what it includes for your convenient trip to Dubai.
Dr. Mazen Dayeh provides a cheap package for IVF Treatment in Dubai, UAE. Get top treatment free quo
---
IVF Cost in Dubai, UAE
Since we're talking about the cost comparison, in the table below you'll see that In Vitro Fertilization in Dubai is up to 70% less compared to Canada and USA. IVF treatment in Dubai cost starts at $3,500, while in America it's around $15,000.
Although Dubai is known for its expensive life, the city has clinics that offer affordable treatment costs. Therefore, you can get IVF fertility treatment for up 70% less than in the USA.
In Vitro Fertilization (IVF) Cost Comparison in UAE

| Country | Procedure | Price |
| --- | --- | --- |
| UAE | In Vitro Fertilization (IVF), Fertility Treatment | $3500 |
| United States | In Vitro Fertilization (IVF), Fertility Treatment | $15000 |
| Canada | In Vitro Fertilization (IVF), Fertility Treatment | $13000 |
| Australia | In Vitro Fertilization (IVF), Fertility Treatment | $9500 |
---
Top-Rated IVF Fertility Clinics in Dubai, UAE
For many couples, the pursuit to start a family is a lifelong dream. That's why it's important to find the right fertility clinic that has the experience, knowledge, and technology to help you get the fertility treatment you need. Top-rated IVF Fertility Clinics in Dubai provide the quality and success that you as a couple looking for.
Here are the top clinics for fertility treatment in Dubai we recommend.
Top Center
Canadian Specialist Hospital in Dubai, UAE offers world-class medical care along with best in class dentistry, cardiology, dermatology, pediatrics, orthopedics, rehabilitation and more.
Top Center
NMC Royal Hospital is a multi-specialty hospital located in Abu Dhabi, UAE. The specialties of the hospital include Fertility treatment, IVF, Plastic Surgery, Dentistry, Bariatric Surgery, Ayurveda, Nephrology, Physiotherapy, Gynecology, Orthopedics, General Medicine, etc.
Top Center
Fertility Center in Dubai / sharjah UAE by Dr. Mazen Dayeh will provide you with reliable fertility solutions with IVF and Gynecology.
---
Videos Related to In-Vitro Fertilization in Dubai
We have a video prepared that explains the IVF treatment package in Dubai offered by our provider. In this video, you'll see what the package includes and what is the cost.
---
IVF in Dubai Reviews From Fertility Treatment Patients
Fertility can be a tricky unpredictable journey. Fortunately, many couples found their happiness in IVF treatment in Dubai. You and your partner can read about other couples' experiences and start preparing for this lifetime trip.
---
Best Fertility Doctors in Dubai for IVF
When it comes to conceiving a baby, there's no one solution that will work for everyone. That's why it's so important to find a fertility doctor who is experienced in handling your specific situation. Luckily, you have some of the best fertility doctors in Dubai available.
They are trained to help you conceive a healthy child. Also, they speak English fluently and there will be no communication barriers between you.
---
Visit Dubai for Fertility Treatment & Also Explore Top Places
Dubai, the emirate that is often referred to as the heart of the Middle East, is one of the most dynamic metropolitan areas in the world. Dubbed the city of superlatives by many, Dubai has a lot to offer to its visitors.
It is a city that is constantly evolving, and it is impossible to be bored in this metropolis. A trip to Dubai is truly an experience of a lifetime.
Here are the top places to visit in Dubai during your fertility treatment with a partner:
Burj Khalifa - The highest building in the world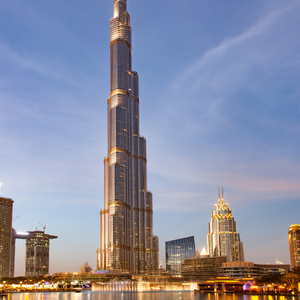 The Dubai Fountain - A captivating water, music, and light spectacle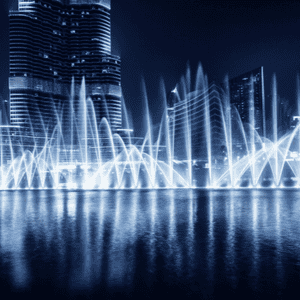 The Dubai Mall - One of the world's largest shopping malls in the UAE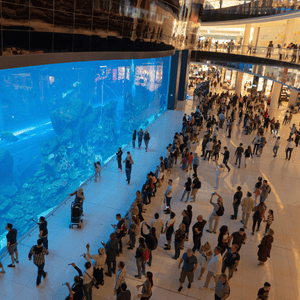 Dubai Miracle Garden - The world's largest natural flower garden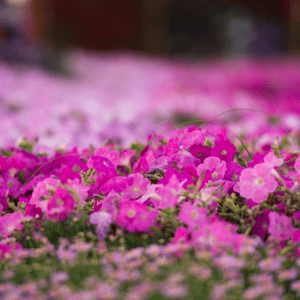 ---
Book Your Consultation for IVF in Dubai Now!
Choosing IVF treatment in Dubai coping with infertility will be the past.
With the help of our PlacidWay team, you too can realize your parenthood dream in the metropolis of Dubai. Contact us today and get your free quote!
---