IVF Fertility Treatment in Greece - Plan a Happy Family!
Choose Greece for IVF - Affordable In-Vitro Fertilization Option
Are you struggling to conceive? Don't lose hope, because there is a solution in IVF Fertility Treatment in Greece. With the help of experienced doctors in Greece, your dream of having a child can become real.
We will lead you today in choosing the best clinic, doctor, and package for you and your partner. Read our guide for more information.
We recommend the following
Clinic: Institute of Life
Doctor: 

Dr. Athanasios Garavelas

Procedure: IVF Fertility Treatment
Cost in Greece: $3,850 on average
Cost in Other Countries: Over $7,000
Top Tourist Attractions: Acropolis in Athens, Cyclades islands, Delphi,

Metéora Monasteries,

 etc.
---
Cost of IVF in Greece - In-Vitro Fertilization Price Comparison
IVF Fertility Treatment in Greece cost around $3,800, while in the UK over $8,500. The price is definitely the main reason why patients from Britain choose Greece for fertility care.
Besides, they can enjoy a romantic vacation in this beautiful country full of history and legends. See the following table to compare the prices.
Infertility/IVF Cost Comparison in Greece

| Country | Procedure | Price |
| --- | --- | --- |
| Greece | Fertility Treatment Abroad, Infertility/IVF | $3852 |
| United States | Fertility Treatment Abroad, Infertility/IVF | $7000 |
| United Kingdom | Fertility Treatment Abroad, Infertility/IVF | $8541 |
---
Best Fertility Clinic in Greece for IVF
Considering Greece for fertility treatment? You won't go wrong because there are accredited and top-quality clinics where you'll feel comfortable and safe. The professional team working in these clinics performs successful results of reproduction therapy.
We provide you the information about one of the best clinics in Greece that meets high standards of medical care. Check out its profile below.
Top Center
Institute of Life is a leading fertility clinic in Athens, Greece. Offering IVF, ICSI, IUI, Freezing Sperm, Freezing Embryos, Blastocyst Transfer and many more treatments and procedures, many future parents are accessing their fertility treatments to make their first step towards fulfilling a dream of new family life.
---
Certified Fertility Specialist in Greece for IVF
Greece has world-class clinics for reproduction treatments. But also it boasts highly skilled gynecologists who specialize in IVF. They have many years of experience working with international and local patients and helping them become parents.
PlacidWay will connect you with the best doctor for IVF in Greece. So, contact us to meet your doctor today.
---
Visit Greece for IVF & Also Experience Magical Country Places!
Greece ranks among Europe's top travel destinations and for a good reason. It has a plethora of ancient ruins, romantic villages, sunny beaches, tasty food, and friendly people, and is surrounded by stunning islands.
Greece is one of those destinations that must be on your bucket list. Once you come here as a tourist or for medical treatment, you will wish to stay forever.
Today we will show you the top attractions to explore in Greece:
Acropolis, Athens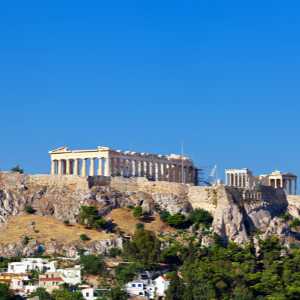 Delphi - a UNESCO World Heritage site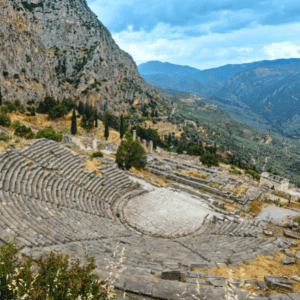 Stunning Santorini island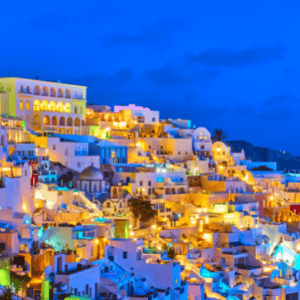 ---
Book Appointment for Fertility Treatment of IVF in Greece!
Now you can become a parent and raise a happy and healthy child with IVF Fertility Treatment in Greece.
PlacidWay is here to help you prepare for this life-changing trip to stunning Hellas! Contact us for more information!
---