Dental Tourism in Mexico - Your Best Dental Option Abroad
Get Cost-effective Dental Work by Choosing Mexico for Dental Tourism
Need high-quality dental work at a more affordable price than in America? Dental Tourism in Mexico offers low-cost and quality dental care for all self-pay patients.
You'll save both time and money by going to this central American country for safe dental work. We'll present you helpful information about clinics, dentists, packages, and vacation options in stunning Mexico!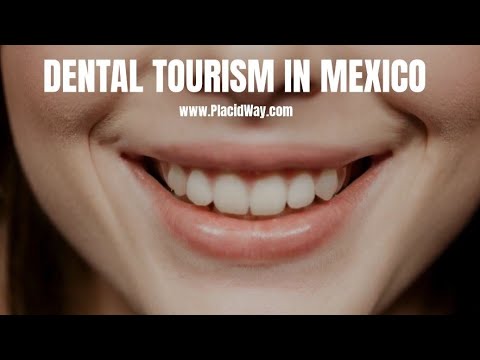 ---
Cheap Mexican Dental Tourism Packages
The cost of packages for dental work in Mexico range between $120 and $17,600, depending on the type of procedure and the clinic.
The clinics in Mexico have taken care that you have a safe and comfortable stay by providing high-end services such as:
Transportation from the airport to the clinic
Translator
Accommodation in the clinic
See more details about the packages below.
---
Get Affordable Dental Work in Mexico Prices
Americans and Canadians go to Mexico to receive high-quality dental work at affordable prices. They save between 50% and 70% on different dental procedures. As an example, in Mexico you'll pay $575 per tooth veneer while in the US and Canada its' over $1,700.
Similarly, dental implants will cost you $1,250 in Mexico while in North America it is over $3,000 per tooth implant! No doubt why so many patients visit Mexican clinics in a year.
Let's compare the costs in our table below.
Dentistry Centers Cost Comparison in Mexico
| Provider | Procedure | Price |
| --- | --- | --- |
| PV Smile | Dental Implants, Dentistry | $1250 |
| PV Smile | Dental Veneers  (per tooth), Dentistry | $575 |
| PV Smile | Dental Crowns, Dentistry | $475 |
| PV Smile | Dental Bridges, Dentistry | $475 |
| PV Smile | Root Canal, Dentistry | $300 |
| PV Smile | Teeth Whitening, Dentistry | $250 |
Dentistry Cost Comparison in Mexico

| Country | Procedure | Price |
| --- | --- | --- |
| Canada | Dental Implants, Dentistry | $3000 |
| United States | Dental Implants, Dentistry | $3500 |
---
Reliable Dental Clinics in Mexico
Mexico is among the ten most visited countries for dental tourism due to the world-class dental clinics. These clinics provide the following advantages to their patients
Affordable dental care packages
English-speaking medical team
Board-certified dentists
Experienced medical staff
Proximity to the USA
We offer more details about Mexican clinics in their profiles below.
---
Top Videos Related to Dental Work in Mexico
We will help you discover more about effective dental care in Mexico from the list of our top videos below.
---
Dental Tourism in Mexico Reviews
---
Most Asked Questions About Teeth Treatment In Mexico
And if you're looking for answers on the costs of various dental procedures in Mexico, check out this section.
---
How to Find a Good Dentist in Mexico?
Dentists in Mexico provide safe and effective dental work for local and foreign patients. They have extensive experience and international training. The Mexican dentists will help you achieve the desired smile you'll be proud of showing.
PlacidWay will connect you with the right dentist in Mexico who specialized in the procedure you need. Contact us to learn more.
Luis Armando Melendez Martinez is highly qualified in implantology, with over 12 years of ...
---
Dental Tourism in Mexican Towns
Mexico is a popular tourist destination but recently became known for dental tourism as well. Due to cheap dental work and proximity to America, Mexico is easily reachable by plane or road.
Patients who come here love staying for a few extra days to explore Mexican culture, cities, and historic wonders. Here are a few places you too can visit in Mexico:
Chichen Itza, a world heritage site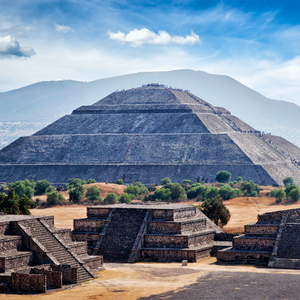 IkKil Cenote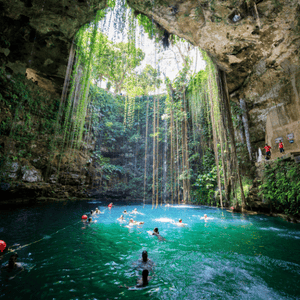 White-sand Beach in Cancun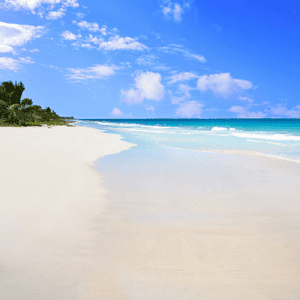 ---
Book Dental Work in Mexico Today!
Going for dental tourism in Mexico will help you improve your dental health and smile aesthetic! Plus you'll save over 60% of your money and spend a wonderful vacation in vibrant Mexico.
Contact us if you have more questions and we will connect you with reputable clinics and dentists in Mexico!
---