Facelift Surgery in Mexicali, Mexico
Why Consider Rhytidectomy (Facelift) in Mexicali, Mexico?
A Facelift in Mexicali is an effective option for both men and women who want to improve visible signs of aging. Experienced plastic surgeons in Mexicali will deliver a more youthful and refreshed look to your face.
Besides enjoying a relaxing getaway, you can take advantage of much lower medical costs in beautiful Mexicali. It is also easily reached by travelers from the United States and Canada who come here for attractive cost savings.
Clinic: Family Hospital | Hospital de la Familia
Doctor: Dr. Alejandro Eduardo Paredes Vallejo
Procedure: Facelift Surgery
Package Price: Between $4,700 and $6,250
Cost in Mexico: $5,500
Cost in North America: From $8,000
Top Tourist Attractions: Museo Sol del Nino, Canon de Guadalupe, and Arenia Casino.
---
All-Inclusive Full Face Lift Packages in Mexicali, Mexico
Our face is exposed to sun, dry air, and general stress daily. A facelift can significantly reduce these signs of aging thanks to advanced cosmetic surgery. In addition, our partner clinics provide cost-effective packages for a facelift to help you stay within your budget.
The price range of all-inclusive facelift packages is from $4,700 to $6,250. The price will depend on your individual case, the type of procedure, and the clinic.
It can be done alone or combined with other cosmetic procedures like neck lift, browlift, eyelid surgery, or nose reshaping. Below are the package links where you can check their prices and inclusions.
---
Cost of a Facelift in Mexicali, Mexico Compared to the U.S. and Canada
Due to the high costs of facelift in USA and Canada, patients seek more affordable options abroad. Their favorable destination is Mexico for the proximity and cost savings of up to 60%. Therefore, on average, you can get a facelift in Mexicali at only $5,500, which is half the Canadian price.
In USA, the same procedure cost over $8,000 which is around 30% more expensive than in Mexicali. Surgeons in Mexicali are mostly trained in the USA and provide high-quality surgery such as in North America but at a cheaper cost.
Face Lift Centers Cost Comparison in Mexicali, Mexico
| Provider | Procedure | Price |
| --- | --- | --- |
| Dr. Alejandro Paredes Plastic Surgeon | Face Lift, Cosmetic/Plastic Surgery | $5500 |
Face Lift Cost Comparison in Mexico

| Country | Procedure | Price |
| --- | --- | --- |
| Canada | Face Lift, Cosmetic/Plastic Surgery | $11000 |
| United States | Face Lift, Cosmetic/Plastic Surgery | $8000 |
---
Top Plastic Surgery Clinics in Mexicali for Facelift Surgery
Mexicali is home to a number of world-class medical centers. PlacidWay partners with top plastic surgery clinics and we will help you to select the clinic for your specific needs.
In the following links, you have the chance to meet the top two clinics in Mexicali for the facelift procedure. Here are their highlights:
Affordable facelift surgery
The medical team is bilingual
Certified plastic surgeons
Positive patient reviews
Modern facilities and technology
Close to the USA, just across the border.
Top Center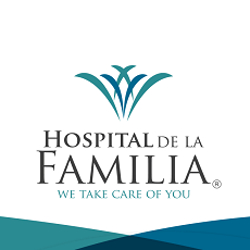 A 35-All Private Rooms Boutique Hospital where you can experience a Spa-Like feeling, quality premises and American Standards Services. Where one can find the disposition and warmth that allow us to thoroughly accomplish both your utmost welfare, as well as your family's, during your hospital stay. Experience affordable Cosmetic Surgery, Bariatric Surgery, and Orthopedics Surgery in Mexico.
Top Center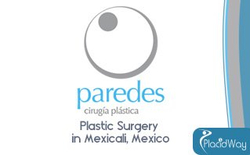 Dr. Alejandro Paredes is the best Plastic Surgeon in Mexicali, Mexico. Book online now Breast Implant, Liposuction, and Tummy Tuck at Dr. Alejandro Paredes.
---
Video of Before and After Facelift Surgery in Mexicali, Mexico
Facelift is not a complex cosmetic procedure and as such it is performed by the top surgeons in Mexicali. In the following videos, you can see the outcome of this procedure on patients who have been to Mexicali clinics. Let's find out about their experience!
---
Reviews for Cosmetic Surgery in Mexicali
---
Common Question Asked about Facelift Surgery in Mexicali, Mexico
In this section, we discuss the average price of facelift surgery in Mexicali. Read why it's cheaper in this border-town in Mexico and what you'll get for that price.
How much is Face Lift in Mexicali, Mexico?
Show More
If you have decided to have Face Lift in Mexicali, Mexico you should know that the average price is $4850. The final cost will depend on the type of procedure you need, the method and materials used, the clinic and doctor you choose and many other factors. Having Face Lift in Mexicali, Mexico will help you achieve your goals fast and efficiently. Some of the best plastic surgeons will perform the procedure and you will be supervised by a highly qualified medical personnel. With top notch equipment, specialized Face Lift surgeons, quick recovery time and pain-free methods owing all these to modernized techniques, affordable prices and a variety of clinics to choose from, why won't you benefit today from the ultimate technologies available in Mexico? The progress made by Mexico clinics and medics in the area of cosmetic treatments has made medical tourists turn their attention towards this region. The impressive advances in health care and medicine, as well as affordable prices for the best medical services have increased the medical tourists' confidence in Mexico's world-class health care. When it comes to cosmetic surgery there is no room for errors. You have to make sure that you have chosen the best surgeon and the best clinic, that Mexicali,Mexico has to offer. Here are some questions that you should ask plastic surgeons before making your final choice: What are the advantages and disadvantages of Face Lift at your clinic? What about the risks and complications? What if I am not happy with the Face Lift results? How long should I be staying for recovery in Mexicali,Mexico? Are you certified to perform Face Lift? Are you a member of any Cosmetic/Plastic Surgery association or society? How many years of experience do you have performing Cosmetic/Plastic Surgery? What if something goes wrong during Face Lift procedure? How often have you performed Face Lift? Can you give some international patient references? What should I expect after the Face Lift surgery? Mexico has quickly become one of the top choices in plastic surgery destinations. It attracts more and more medical tourists with top medical procedures, experienced surgeons and a welcoming environment which makes you feel like home. Below you can find some of the best plastic surgeons in Mexicali, Mexico that offer most affordable price for Face Lift.Face Lift at Family Hospital | Hospital de la Familia (Mexicali): from $3500 Face Lift at Maurice Aceves-Plastic Aesthetic Surgeon (Mexicali): from $4000 Face Lift at Dr. Juan Luque - Plastic Surgeon (Mexicali): from $5000 Face Lift at Dr. Alejandro Paredes Plastic Surgeon (Mexicali): from $5000 Face Lift at Hospital Hispano Americano (Mexicali): from $5000 Face Lift at Global Medical Tourism Mexicali (Mexicali): from $6600 Find out more about the best plastic surgeons in Mexicali, Mexico! Contact us and choose the best Face Lift surgeon!
What Is The Average Price Of Face Lift Surgery In Mexicali, Mexico?
Show More
What Is The Average Price Of Face Lift Surgery In Mexicali, Mexico? The average price of the Face lift treatment in most of the developed countries is around $15,000-$20,000 but the average price for the Face lift treatment package in Mexicali, Mexico is around $4,800. You may find that different clinics in Mexicali are asking for different charges for Face lift treatment. Although you can see there is no standard price but the cost of Face lift treatment in Mexico ranges between $3,500 and $6,600. Factors That Affect the Price of Face Lift Surgery in Mexicali, Mexico If you are planning to get Face lift treatment from Mexicali, we must say it's a good decision but before you plan to get your treatment in Mexicali, you should take a look on the associated things that can affect the cost of the treatment. Here are some factors that can affect the price Gender Age Mental condition Weight Physical condition Surgeries Infection (if any) Quality of materials used in the process Chosen procedure Experience of the doctors What Should Be Expected From The Face Lift Treatment In Mexicali? Mexicali in Mexico has become a hub of medical tourism in recent years and you can find world-class health care facilities there. You can find many clinics to offer excellent Face lift treatment at an affordable cost. The best thing is that you can get the treatment from world's most renowned doctors and experienced staffs. How Much You Can Save By Receiving The Treatment In Mexico? The approximate cost of Face lift treatment is around $15,000 or more in the developed countries. However, you can get the same treatment in Mexicali at around $4,800 and this will help you to save around $5000 or more. If you are looking for the best destinations to get your Face lift treatment, Mexicali is an ideal destination for you. Approximately Cost Of Treatment Variations in Mexico Breast Augmentation $4,000 Tummy Tuck $4,600 Rhinoplasty $3,500 Other Costs to Consider If you are looking for an approximate cost of Face lift treatment in Mexicali, Mexico, you should take a look at the associated costs such as; Hotel and accommodation Foods and drinks Cost of Transportation Travel insurance The above-mentioned things are required to be considered and this is not the final cost of Face lift treatment in Mexicali, Mexico. Nowadays, it is easier to compare the price and we recommend our readers to compare the quotations in order to take the decision accordingly.
---
Facelift Specialist in Mexicali, Mexico
Many reputable plastic surgeons work in Mexicali clinics. They boast certifications and associations from prestigious institutions both in Mexico and abroad.
Today, we will present the profiles of the best doctors for facelifting in Mexicali top clinics. A number of positive patient reviews tell much about the professionalism Mexicali surgeons provide.
You'll see one doctor's credentials and his patient's top reviews by clicking on the link below.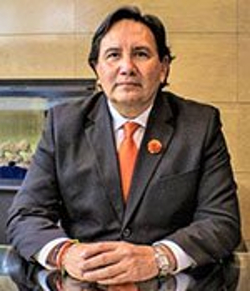 Education U.A.B.C. De los Misioneros s / n Civic and Commercial Center 1976 -1980 Professional exp...
---
Places to See in Mexicali, Mexico After Rhytidectomy
Just two hours south of San Diego, Mexicali is a convenient place for North American tourists. The city is a cultural hub for the border region of The Californias and a major manufacturing center.
The best time to visit Mexicali for plastic surgery is between September and May, during the more pleasant climate.
Here are a few places you can see in Mexicali before the surgery:
Museo Sol del Nino

Canon de Guadalupe

Arenia Casino

Local restaurant
---
Have a Youthful Look with Facelift in Mexicali, Mexico!
Ready to book a Facelift in Mexicali? Contact us to learn more about the affordable facelift procedure and Mexicali as a wonderful place for your plastic surgery!
---