Dental Implants in Dubai
Show Your Beautiful Smile after Dental Implants Surgery in Dubai
If you want to replace your missing teeth but can't afford to pay a local dentist, consider Dental Implants in Dubai to save up to 60%. The quality of dental care in Dubai clinics is comparable to those in western countries, and dentists have trained abroad.
Modern facilities are designed for your comfort and safety and provide the newest standards in dentistry. So, if you're planning your visit to Dubai dentist, you should know the following:
Best Clinic: Canadian Specialist Hospital, Dubai and Bright Way Dental Clinic
Procedure: Dental Implants
Cost in Dubai: $300
Cost in Other Countries: From $2,500
Top Tourist Attractions: Burj Khalifa, Dubai Shopping Mall, Jumeirah Mosque, and more.
---
All-Inclusive Dental Implant Packages in Dubai
You can have a personalized package for dental implants in Dubai if you prefer an arranged dental trip. Dubai clinics will design a special package offer for your unique needs and dental goals.
The package cost will depend on your case, denture, and accommodation plans for staying in Dubai during the treatment process. Usually, packages include
All medical fees
Dental implant procedure
Transportation hotel/clinic/airport
Bilingual assistance
If you are interested in these packages, contact our PlacidWay team for more detail.
---
How much does a dental implant cost in Dubai?
The cost of Dental implants in Dubai starts from $300 and includes a single tooth implant. This procedure is $2,500 in the UK, $3,350 in Australia, and over $3,000 in North America.
Dubai dental implants cost will depend on materials used, the type of implant, and the doctor's qualifications. However, tooth implant cost in Dubai is over 50% lower than in other developed countries.
Here is our cost comparison table that shows various prices:
Dental Implants Cost Comparison in UAE

| Country | Procedure | Price |
| --- | --- | --- |
| Australia | Dental Implants, Dentistry | $3356 |
| Canada | Dental Implants, Dentistry | $3000 |
| United States | Dental Implants, Dentistry | $3500 |
| United Kingdom | Dental Implants, Dentistry | $2500 |
---
Best Dental Clinics in Dubai UAE for Implants
Dental facilities in Dubai are modern and equipped with top-notch technologies, including digital radiography, 3D/CT scanning, and CAD/CAM. Numerous patients have already enjoyed all the clinics amenities and excellent results from expert dentists in Dubai.
You can also get all the benefits Dubai clinics provide if you choose to have dental implants Dubai.
Some of the best clinics for dental implants in Dubai include:
---
Dental Work in Dubai UAE Reviews
---
Best Dentist in Dubai UAE for Teeth Implants
Dentists in Dubai have had years of training in their country and abroad. They are highly skilled and qualified to perform dental implants on various patients' cases. Best Dubai implantologists are members or affiliates of renowned international organizations, such as the International Congress of Oral Implantologists (ICOI).
You'll also find dentists from western countries working in Dubai, providing top-quality care to each patient individually. Thanks to the city lifestyle and low-tax salaries, Dubai dentists prices are very competitive and attract thousands of dental tourists worldwide.
Want to book your consultation with a professional Dubai dentist? Contact us and we will help you out.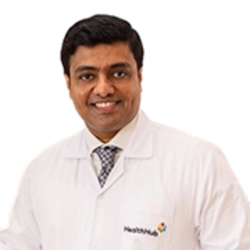 Cosmetic Dentistry Veneers Aesthetic Restorations Teeth WhiteningVeneersAesthetic RestorationsTeeth ...
---
Explore Dental Tourism in Dubai - Top Places To See
Dubai is one of the United Arab Emirates' hot destinations and fast-growing cities offering outstanding dental treatments. The world-class facilities, advanced infrastructure, and diverse attractions are just some of the reasons why patients travel to Dubai for dental care.
There are no words that can best describe this place, so look at our list of top tourist places in Dubai you must visit:
The Underwater Zoo at The Dubai Aquarium in Dubai Mall

Jumeirah Beach Residence beach

Mall of the Emirates with the spectacular Ski Dubai facility inside

Take Sunset Pics at Dubai Frame

Jumeirah Mosque

The Dubai Riverland resort

The Burj Al-Arab, the world's tallest hotel, 321 meters high

Aquaventure Waterpark

La Mer Beach in Jumeirah

Global Village's Culture & Entertainment

Colorful Dubai Miracle Garden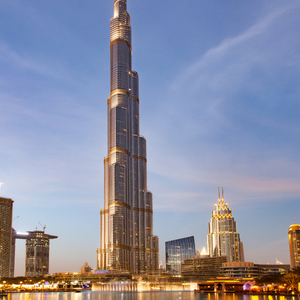 Burj Khalifa, the tallest building in the world with its 829.8 meters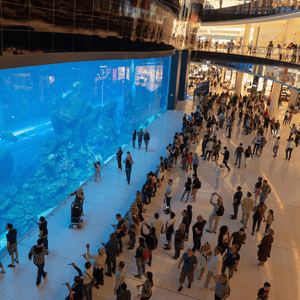 Dubai Mall
---
Choose Dental Implants in Dubai UAE and Save Big!
Dental implants in Dubai are the permanent solution to your lost teeth. This attractive opportunity can be yours today if you want to save thousands of dollars and experience the futuristic Dubai lifestyle.
Connect with our Customer Care Team if you'd like to know more.
---