Mommy Makeover in Bangkok, Thailand
Why Should I Have Bangkok Mommy Makeover?
If you want to regain your pre-pregnancy body but are unsure where to go, consider Mommy Makeover in Bangkok, Thailand. Bangkok is one of the best places for a mommy makeover due to its modern facilities, high-tech equipment, and qualified medical staff to make your entire experience run smoothly.
With a plethora of internationally accredited hospitals and doctors, Bangkok is a well-established medical center for cosmetic surgeries. Millions of people from the West come here to undergo various cosmetic procedures and save thousands of dollars.
Mommy Makeover involves several procedures to target various body areas you want to improve. Therefore, it is major surgery, but with only one recovery time, so you can return to your daily activities faster.
In our guide, you'll discover the best clinics and doctors and read past patient reviews to help you know what to expect from mommy makeover surgery in Bangkok.
---
Cost-Friendly Mommy Makeover Package in Bangkok
With our special medical travel package for mommy makeover in Bangkok, you'll save over 50%. The package price is $6,310 and includes
All hospital fees with night stay

Pre and post-operative consultations

All medical fees (doctors, anesthesiologist and nursing staff)
By choosing this mommy makeover package or opting for one specially designed for your needs, you'll spare yourself from planning a stressful trip. Instead, we'll help you in this process by creating an all-inclusive package for mommy makeover in Bangkok based on your preferences.
Therefore, find more package details in the following link, or contact us for a custom-made package deal.
Get the most affordable Mommy Makeover package in Bangkok, Thailand, for a beautiful body post-pregn
---
How much is a mommy makeover in Bangkok?
The cost of a mommy makeover in Bangkok is $8,000 on average, over 50% cheaper compared to $16,000 and more in western countries. Even when calculating the travel and accommodation expenses in Bangkok, you'll save at least half of the UK, US, and Canada prices.
However, the cost should not be the only reason for choosing Bangkok mommy makeover. You have to consider the quality of care and the doctor's credentials. Luckily, our partner providers are qualified to provide safe and high-quality treatment at reasonable prices.
Below you can see the cost comparison table for more details.
Mommy Makeover Cost Comparison in Thailand

| Country | Procedure | Price |
| --- | --- | --- |
| Thailand | Mommy Makeover, Cosmetic/Plastic Surgery | $8000 |
| United States | Mommy Makeover, Cosmetic/Plastic Surgery | $20000 |
| United Kingdom | Mommy Makeover, Cosmetic/Plastic Surgery | $16000 |
| Canada | Mommy Makeover, Cosmetic/Plastic Surgery | $21500 |
---
6 Mommy Makeover Clinics in Bangkok
You will discover that Bangkok has some exclusive plastic surgery clinics where you'll have quality and safe mommy makeover surgery. The luxury accommodation, professional bilingual medical team, certified surgeons, and cost-saving awaits you in Bangkok clinics.
If finding the right cosmetic surgery clinic in Bangkok seems hard, with our help it will be a piece of cake. We already have a selected top 6 clinics in Bangkok offering top-notch experience. Find more information about these centers in the following links:
---
Plastic Surgery in Bangkok Thailand Reviews
---
4 Mommy Makeover Doctors in Bangkok, Thailand
Here you can find the best plastic surgeons in Bangkok providing mommy makeover surgery to local and international patients. They are board-certified members of prestigious institutions, have extensive training abroad, and will help you achieve the desired look. But first, you must have realistic expectations of what this surgery can achieve.
When you choose a highly qualified doctor for a mommy makeover from our list below, we will connect you via video call to discuss your options. Find more about Bangkok cosmetic surgeons from their profiles.
---
Explore Cosmetic Tourism in Bangkok - Best Destination for Mommy Makeover
For years Bangkok has been one of the world's favorite destinations for medical tourists wanting to improve their physical appearance. People enjoy spending time in vibrant Bangkok because the city offers many attractions you can explore. At the same time, Bangkok is among the top 10 places popular for quality and effective plastic surgery such as mommy makeover.
The well-established centers and doctors provide world-class care comparable to American or Australian clinics. You will have a wonderful time during your stay in the clinic and a highly skilled medical team will be there for you 24/7.
The modern infrastructure, luxury resorts, fabulous shopping and yummy food are guaranteed for the top experience in this lovely city. Here is what we recommend you to visit in Bangkok:
Wat Phra Chetuphon

Temple Of Dawn (Wat Arun)

Chatuchak Weekend Market

Jim Thompson House

Temple of the Emerald Buddha

The Golden Mount

The Grand Palace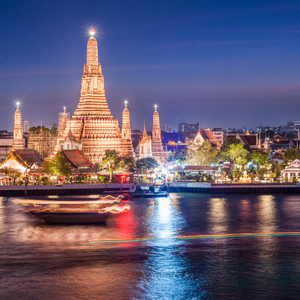 Wat Arun Temple in Bangkok
---
Get Your New Body with Mommy Makeover in Bangkok!
Your pre-pregnancy body can be back with a Mommy Makeover in Bangkok. Get the body transformation you desire at excellent healthcare facilities and with the help of skillful surgeons.
Enjoy the exclusive vacation and save thousands of dollars by coming to Bangkok for mommy makeover surgery!
Contact our Customer Care Team at any time to book your plastic surgery in Bangkok.
---