All on 4 Dental Implants in Dubai UAE
Smile Again after All on 4 Dental Implants in Dubai
Need a permanent solution to your lost teeth? If you're tired of wearing removable dentures or hiding your smile, All on 4 Dental Implants in Dubai UAE are for you. 
A luxury destination for tourists around the world provides not only hot attractions but also outstanding dental care at world-class clinics. Dubai dental prices are lower than in Western countries, but the quality of teeth restoration is supreme.
Here are some of the benefits All on 4 implants in Dubai offer:
Same-day treatment

A safe and long-term solution to missing teeth

Aesthetically more pleasing than having dentures

Smile restoration within the shortest possible time

A cost-efficient dental implant procedure

Natural-looking results
Our guide will help you find the right clinic in Dubai for your dental rehabilitation and the best price for your budget.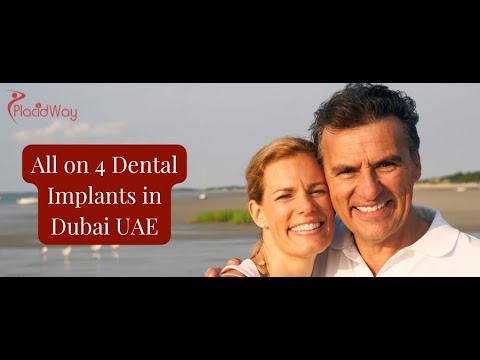 ---
Affordable All on 4 Dental Implants Packages in Dubai
If you want to have a hassle-free trip to Dubai for teeth restoration, choose cost-effective packages that Dubai clinics offer with exclusive services, including
All doctor and medical fees
All on 4 dental implant procedure
Transportation hotel/clinic/airport
Bilingual Assistance
Some dental clinics in Dubai also include accommodation costs within the price of all on 4 implants package. You can reach out to us anytime for more details and to help you create a special package deal just for you.
---
Cost of All on 4 Dental Implants in Dubai UAE
If you wonder what full-mouth dental implants cost in Dubai, it is a fraction of the USA, Australian, Canadian, and UK prices. For example, All on 4 Dental Implants cost in Dubai around $6,500 while in the USA over $25,000. The same procedure in Britain is $15,500 making it up to 70% more expensive than in Dubai.
Therefore, you'll save between 60% and 85% on same day dental implants in Dubai cost when compared to your home country. Take a look at this table to know more:
All on 4 Dental Implants Cost Comparison in UAE

| Country | Procedure | Price |
| --- | --- | --- |
| United Kingdom | All on 4 Dental Implants, Dentistry | $15500 |
| United States | All on 4 Dental Implants, Dentistry | $25000 |
| Canada | All on 4 Dental Implants, Dentistry | $22500 |
| Australia | All on 4 Dental Implants, Dentistry | $18000 |
| UAE | All on 4 Dental Implants, Dentistry | $6500 |
---
Best Clinics in Dubai for All on 4 Implants
Here you'll see our list of top dental clinic providers in Dubai where you can have high-quality all on 4 procedure. The best dental implant clinic in Dubai meets the highest standards of care, safety, and hygiene, comparable with international clinics.
You will enjoy the comfortable facilities during your stay for smile restoration and the top-notch experience from highly qualified dentists. Find patient reviews, clinics photos, and prices in the following links:
---
Watch Video about All on Four Dental Implants in Dubai, UAE
Check our most popular video about All on four dental implants in Dubai, UAE below. By learning about the All-on-4 dental implant procedure and gaining a better understanding of what it is and how it works, you can make an informed decision about the best way to replace your missing teeth and restore your smile.
---
Dental Work in Dubai Reviews
---
Best Implantologist in Dubai for All on 4 Implants
Dubai is home to some of the world-recognized implantology dentists who have ongoing training abroad and in the country. They specialize in Implant and Restorative dentistry and have helped thousands of international patients receive quality care at affordable costs.
Dubai dentists provide effective and safe all-on-4 dental implants to help you achieve your smile and oral health goals.
Ready to meet your dentist in Dubai? Contact us today and we will connect you with the right dentist for your needs.
---
Why Go to Dubai for All on 4 Teeth Implants?
Dubai offers affordable dental implant prices compared to other developed countries. Besides, its state-of-the-art facilities and the highly skilled dentist will make your treatment and stay as safe and comfortable as possible. Millions of tourists per year visit Dubai to explore its wonders and enjoy cost-savings on dental procedures.
You can explore the following places in Dubai during your stay for All on 4 implants:
The Underwater Zoo at The Dubai Aquarium in Dubai Mall

Mall of the Emirates with the spectacular Ski Dubai facility inside

Jumeirah Mosque

The Burj Al-Arab, the world's tallest hotel, 321 meters high

The Burj Khalifa, the world's tallest building, 828 meters high

La Mer Beach in Jumeirah

Global Village's Culture & Entertainment

Colorful Dubai Miracle Garden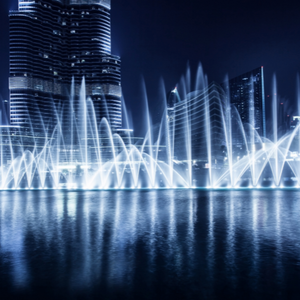 Dubai Fountain at night
---
Get a FREE Quote for All on 4 Dental Implants in Dubai UAE!
No more discomfort wearing dentures and fearing that they'll drop. All on 4 Dental Implants in Dubai are permanently fixed to your upper or lower arch at a minimum amount of time. In addition to cost savings, you'll also experience a stunning vacation after your teeth restoration.
Contact us today and receive a FREE quote!
---