Package Details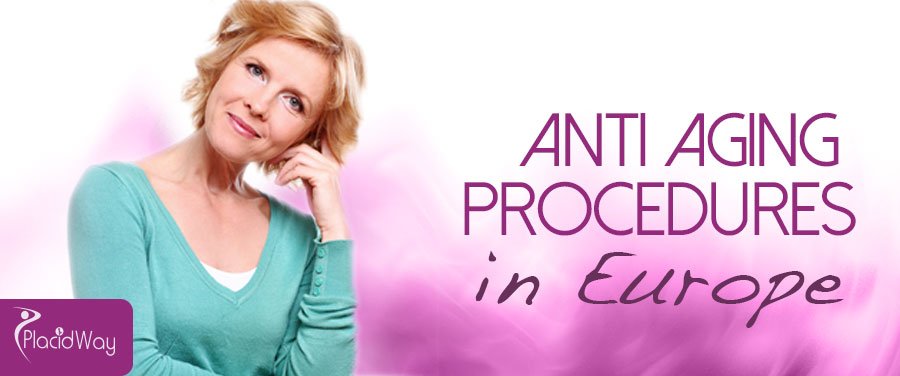 Stem Cell Therapy for Anti Aging
Anti-aging treatment in European medical centers provides successful outcomes to those who wish to stop time and even back up a few years.  Anti-aging therapy with stem cells in Europe helps to improve overall physical condition of the patients resulting in less tiredness, improvement of gait and posture, and work capacity. Mental capacities improve, leading to an acceleration of decision making and restoration of the short-term memory; and emotional balance is achieved through rejuvenation treatments in European wellness centers and cosmetic plastic centers in Europe ensure regaining the physical attractiveness of youth.
The signs of aging are
Poor concentration

Loss of memory

Loss of energy

General fatigue

Tiredness

Wrinkles

General aches and pains

Loss of hair

Loss of skin texture

Insomnia

Mood swings
Stem cell therapy has been used effectively throughout many years for anti-aging treatments. The stem cells have the ability to differentiate into any type of functional tissue of the body. Anti-aging systemic therapy helps improve the patient's overall physical condition.
Best Clinics in Europe
1. German International Clinic ( Frankfurt, Germany )
Cost: From 8,700 USD
Inclusion:
2 days treatment IV stem cell infusion
Exclusion:
Accommodation Travel Expenses
2. Dr.Siegfried Block Stem Cell Therapy Specialist  (Lenggries, Germany )
Cost: From 10,000 USD
Inclusion:
Living cell treatment

Medical examinations, laboratory work

Accommodation and food
Exclusion:
Travel expenses
3. Unique Cell Treatment Clinic ( Kiev, Ukraine )
Cost: From 10,000 USD
Inclusion:
2 days of treatment

Everyday hotel/apartment-clinic-hotel/apartment transfer

Airport-hotel/apartment-airport transfer
Exclusion:
Accommodation Travel Expenses
Benefits of Anti Aging Treatments
Less head/neck aches

Decreased soreness in neck, arms and legs

Reduced stiffness in joints

Far less tiredness or fatigue

The skin on the face and hands becomes tighter

Fewer wrinkles

Looking younger

General younger appearance

Change in color of hair from grey to black/normal

Thickened Hairs

Improved overall quality of life
Just click on the button below and get access to all the information you need about the anti aging procedures and the clinics in Europe where it is performed!
Related Experiences:
Anti-Aging Stem Cell Therapy in Cabo San Lucas - Regain Youthful Skin!
Guide to Stem Cell Therapy for Anti-Aging in Guadalajara
Stem Cell Therapy for Anti-Aging in Puerto Vallarta - Stay Young!
Feel Younger with Stem Cell for Anti Aging in Tijuana Mexico
Stem Cell Therapy for Anti-Aging in India: Look Younger Without Surgery