Package Details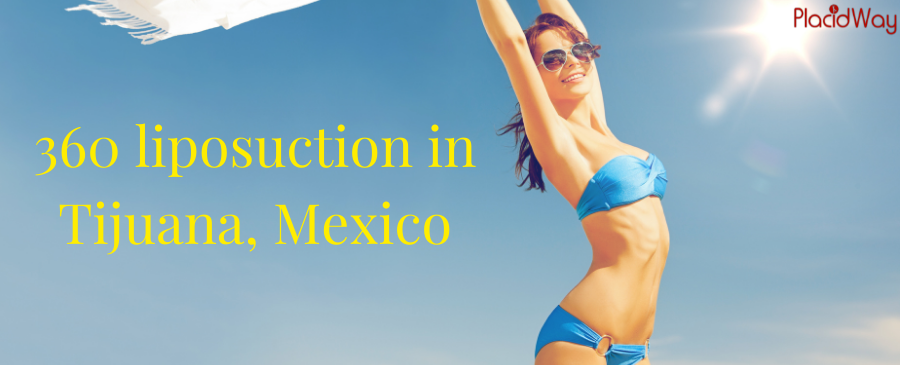 360 Lipo Package in Tijuana, Mexico
Lifot provides a low-cost package for 360 Lipo surgery in Tijuana, Mexico. Choose effective Liposuction in Tijuana today at PlacidWay.
Liposuction is a popular Plastic Surgery that helps patients to lose excess fat and gain the desired look.
Lifot clinic in Mexico works with international patients and has an experienced medical team.
Advantages of Choosing Lifot clinic:
Affordable cosmetic procedures 

The highly skilled plastic surgeons 

All-inclusive packages 

Services for international patients 

Uses top-notch technology in plastic surgery
What is Liposuction Surgery?
Liposuction is a plastic surgery that eliminates excess fat and can be done with a Facelift, breast reduction, and Tummy Tuck. Liposuction improves your body contours and reshapes areas of the body where you have fat deposits.
See the prices in North America vs. Tijuana in our table below.
Note: For more information about the final price, make sure to contact the clinic directly. The price may vary depending on your condition and the complexity of the surgery.
Advantages of Liposuction in Tijuana, Mexico by Lifot
Safe surgery 

Long-lasting positive results 

Improves your overall health 

Improves your physical appearance 

Boosts your confidence
Hospital fees

Anesthesiologist fees

Nursing fees

One night in the hospital

Intrahospital medications

Hospital services
Flight tickets 

Hotel stay
Payment Options: Cash, Credit Card, or Checks.
Best Plastic Surgeons in Tijuana at Lifot
Best plastic surgeons in Tijuana at Lifot clinic are certified to perform effective plastic surgery such as liposuction. They speak English well and have over 5 years of experience.
Adriana Elizabeth Rayas Gallardo 

Linda Campos 

Luis Armendariz  
Tijuana is an innovative border town with numerous attractions tourists love visiting. During your stay here for liposuction, you can spend a wonderful time relaxing and enjoying the vibrant atmosphere of the city. 
Here are some places worth seeing in Tijuana: 
Tijuana Cultural Center – Art museum and Mexican cultural center 

Avenida Revolucion – Main street in Tijuana with vibrant nightlife 

Parque Morelos – Park with a Zoo and walking trails.
FAQs about Liposuction in Tijuana
What should I expect after the Liposuction procedure? 
You should expect to have long-term results after liposuction surgery. Of course, maintaining aftercare on daily basis will help you stay in shape.  
Are the results of Liposuction permanent? 
The results of liposuction can be permanent if you take care of yourself as your doctor suggested. You have to exercise regularly as well as stick to a diet plan which your doctor prescribed. 
This will help you feel better and achieve positive results faster.
Am I a good candidate for Liposuction? 
You can be a good candidate for liposuction if you
Have a good general health 

Have at least 30% of your ideal weight 

Have firm, elastic skin 
What is the recovery process like? 
The recovery process from liposuction depends on the complexity of the surgery, your aftercare, and your health. Some people can return to their work and other activities a few days after the surgery.
However, every person is different and you should consult your doctor about this.
Book Today 360 Lipo Package in Tijuana, Mexico!
A low-cost 360 Lipo Package in Tijuana is available for you today. Don't wait any longer to get your desired body shape. Contact us now for more information!
Related Experiences:
Liposuction in Tijuana - Choose Mexico for Liposculpture
Achieve Beautifully Shaped Body with Liposuction in Mexico!
Liposuction in Cancun - Find Best Surgeons, Clinics and Cost
Your Guide to Getting Liposuction in Costa Rica
The Complete Guide to Liposuction in Dominican Republic
Affordable Liposuction in Turkey - Save Up to 75%