All-Inclusive Tummy Tuck & BBL Package in Tijuana by Gastelum
Package price starting from:
$5400
Treatment:
Cosmetic/Plastic Surgery, Tummy Tuck Surgery, Brazilian Butt Lift
Location:
Tijuana, Mexico, Mexico
Focus Area:
Gastelum Cosmetic Surgery | Tijuana | Mexico | Liposuction | Brazilian Butt Lift
---
Abdominoplasty & Brazilian Butt Lift Packages in Tijuana, Mexico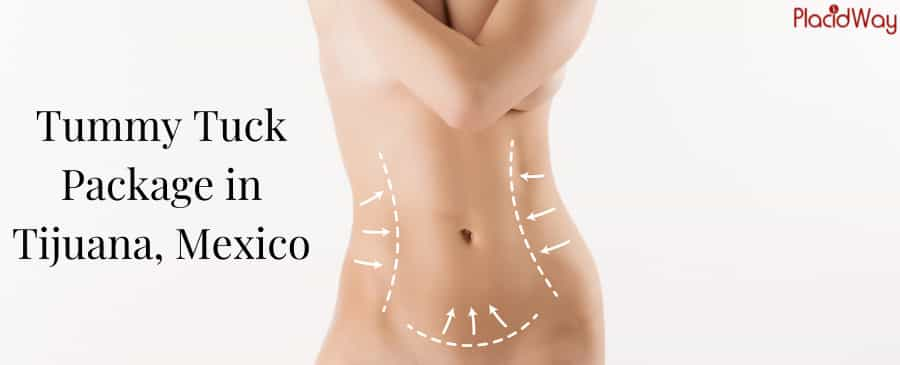 Gastelum Cosmetic Surgery offers an all-inclusive package for Tummy Tuck in Tijuana, Mexico. Get high-quality cosmetic surgery in Tijuana today at PlacidWay. Tummy Tuck is an appropriate solution for women who gave birth more than two times and patients who lost a lot of weight. This plastic surgery flattens your abdomen by removing extra fat and skin. It also tightens muscles in your abdominal wall. Gastelum Cosmetic Surgery is one of the best plastic surgery practices in Mexico. The clinic attracts thousands of American and Canadian patients each year.
Tummy Tuck and BBL Package Details
Unlock a transformed you with Tijuana's $5,400 Tummy Tuck & BBL package. Premium care at unbeatable prices. Sculpt your dream silhouette today!
Tummy Tuck and BBL 

Cost

in Tijuana, Mexico by Gastelum Cosmetic Surgery
The cost of Tummy Tuck in Tijuana is only $5,400. While in the US and Canada you would have to pay over $9,800 only for tummy tuck. Take a look at our cost comparison table below to check the prices.
Note: For more information about the final price, make sure to contact the clinic directly. The price may vary depending on your condition and the complexity of the surgery.

Tummy Tuck or abdominoplasty surgery is an effective procedure that helps patients with excess fat and skin in their abdomen. A plastic surgeon usually performs this procedure by removing extra fat and skin to flatten your stomach. It can also be done with other cosmetic procedures at the same time. Our package includes Tummy Tuck + Brazilian Butt Lift (with 360 Lipo at the back, waist and flanks). You have to admit that this is an excellent offer.
Advantages

of Tummy Tuck and BBL in Tijuana, Mexico by Gastelum Cosmetic Surgery
High-success rate of tummy tuck surgery

English-speaking medical team

Experienced plastic surgeons

Affordable abdominoplasty surgery

The latest technology used in a cosmetic surgeries

Safe plastic surgery

Removes excess fat permanently

Improves your general health

Improves your physical appearance

Boosts your confidence

A great alternative to diets and exercise
All related surgical costs: surgeons, anesthesia, equipment, hospital stay, and  nursing care.

X-Rays, Laboratory works

Pre-surgical Evaluation

Post-surgical medication and follow-up

Medical attention and security 24/7

1 night stay in Hospital De Los Archangeles
Payment Options: Cash and Credit Cards.

Board Certified Plastic

Surgeons

in Tijuana, Mexico
Doctor Name
Experiences and Specializations

Board Certified Cosmetic Surgeon in Tijuana, Mexico.

Surgeon Clinica Leal

CEO of Comercializadora Oceptis Sa de CV from 2010 - present in Tijuana Mexico

CEO of Administradora Leal SA de CV from 2010- present in Tijuana Mexico

Professional Aesthetic Plastic Surgeon at Medica Gastelum Sa de CV from 2000 - present in Tijuana Mexico.
Why Choose

Tummy Tuck in Tijuana, Mexico?
Tijuana is a border town located on the Pacific Coast in Baja California. This innovative town offers many advantages to international patients. Here are some things you can do in Tijuana besides having tummy tuck procedure:
Tijuana Cultural Center – Explore Culture and Arts of Mexico.
Avenida Revolucion – Spend your time in one of the numerous cafes, restaurants, or enjoy outdoor performances.
Mercado El Popo – Buy some fresh products from locals such as cheese, sweets, cosmetics, fruits, and herbs.
FAQs (Frequently Asked Questions) about Tummy Tuck and BBL :
Check below for more information about frequently asked questions for tummy tuck and BBL in Tijuana, Mexico:
What should I expect after the Tummy Tuck and BBL procedure?
Your surgeon will let you know what to expect after abdominoplasty. Mostly, he will prescribe you take antibiotics and avoid nicotine and alcohol. The positive outcome from this procedure takes some time which will depend on your aftercare.
What are the side effects of an abdominoplasty and BBL?
Pain and swelling after surgery are normal reactions in patients. Soreness, numbness and bruising may last for several weeks. Other side effects are
Scarring

Hematoma (bleeding)

Infection

Blood cloths.
Am I a good candidate for Tummy Tuck and Brazilian Butt Lift?
Both men and women are candidates for tummy tuck surgery. Also, patients who were obese and have lost significant weight can get abdominoplasty. Other factors to consider before getting tummy tuck
You are of good general health

You are at a stable weight

You are a non-smoker
What is the recovery process like?
The recovery process from abdominoplasty depends on the complexity of the surgery, your aftercare, and your overall health. Usually, the recovery period takes up to 6 weeks and consists of resting and avoiding strenuous activities. However, every person is different and you should consult your doctor about this.
Final Thoughts
Gastelum Cosmetic Surgery in Tijuana, Mexico may be a cost-effective choice for Tummy Tuck and BBL procedures. Ensure they have experienced surgeons, modern facilities, and strong safety records. Remember, satisfactory results and safety should always be your priority. Always do thorough research and consultation before making your decision.
Book Now Affordable Tummy Tuck Package

in

Tijuana, Mexico!
Abdominoplasty is a great choice for patients with excess stomach fat and loose skin. At Gastelum Cosmetic Surgery, you will get an all-inclusive package for Tummy Tuck in Tijuana. Contact us now for more information!

Related Experiences:
Tummy Tuck in Tijuana Mexico – Improve Your Body Shape!
Brazilian Butt Lift in Tijuana, Mexico - Your Butt Lift Solution
Tummy Tuck in Mexico City
Brazilian Butt Lift in Guadalajara, Mexico
Brazilian Butt Lift in Mexico City, Mexico
Brazilian Butt Lift in Mexicali, Mexico
---