Effective Gastric Sleeve in Tijuana by CIPLASTIC
Package price starting from:
$4000
Treatment:
Obesity/Bariatric Surgery, Sleeve Gastrectomy
Location:
Calle 5ta. Emiliano Zapata #7867 Zona Centro, C.P. 2200 Tijuana B.C. Tijuana Baja California, Mexico
Focus Area:
Gastric Sleeve in Tijuana, Mexico | CIPLASTIC
---
All-inclusive Package for Gastric Sleeve in Tijuana, Mexico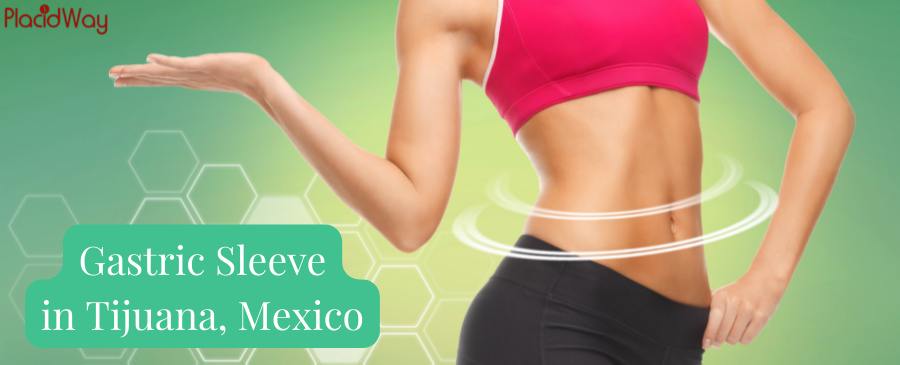 Affordable Gastric Sleeve Package in Tijuana, Mexico
CIPLASTIC offers an all-inclusive package for Gastric Sleeve in Tijuana, Mexico. Choose effective weight loss surgery in Tijuana at the cost of only $4,000!
CIPLASTIC is the top bariatric clinic in Tijuana providing effective weight loss surgery to international patients. It has modern facilities and comfortable rooms for our pleasant stay.
What is Gastric Sleeve Surgery Procedure?
Gastric Sleeve surgery is performed as laparoscopic surgery, where a surgeon makes a small incision in the upper abdomen. Most of the left abdomen is removed. The remaining abdomen looks like a narrow tube called the sleeve.
Gastric sleeve is effective surgery that limits your food intake which leads to weight loss. You can lose 50 to 90 pounds of your excess weight afterward. 
CIPLASTIC provides a low-cost Gastric Sleeve for only $4,000. Compared to the US and Canada prices, Tijuana is up to 70% less expensive for WLS.
Note: Price may change depending on difficulties of procedure and patient conditions after lab test. You can follow the Price Policy in Dr. Garcia Audelo or contact the Customer Representative.

Below are the advantages of choosing Weight Loss in Tijuana, Mexico by CIPLASTIC:
Gastric Sleeve Package 

Inclusions
Time of use of the medical facilities

Supplies needed for your surgery

IV medications needed for your surgery

Medical and nursing fees

Anesthetic procedure

Complete and personalized post-surgical follow-up from a health professional

Food adequate to your needs. Snacks and healthy drinks

Smart TV with all the facilities related. Wi-Fi Telephone Air conditioning

Free valuation consultation by the bariatric surgeon

Recovery house (2 nights)

Medical supplies needed for your surgery

1 incentive deep breathing exerciser

1 pair of compression stockings

Use of the operative room

Surgical team fees during the surgery (bariatric surgeon, assistants, anesthesiologist, surgical nurse)

Preoperative evaluation by an internal medicine specialist

Evaluation by bariatric psychology

Pre-Op and Post-Op nutritional evaluation

Premium Endostapler Kit

Electrocardiogram
Pre-op Tests before Bariatric Surgery at CIPLASTIC
Pre-operative studies: COMPLETE BLOOD COUNT, BLOOD CHEMISTRY OF 36 ELEMENTS (COMPREHENSIVE METABOLIC PANEL), SERUM ELECTROLYTES (CALCIUM, PHOSPHORUS AND MAGNESIUM), COAGULATION TIME TEST (PT, PTT, AND INR), LIVER FUNCTION TEST, LIPID PROFILE, GLYCOSYLATED HEMOGLOBIN A1C, VIRAL PANEL, BLOOD PREGNANCY TEST

Follow-up program by CiBariatric medical team for 12 months

Information and nutritional counseling for 12 months

Additional discount in case of requiring any plastic surgery (Ciplastic) later
Gastric Sleeve Package 

Exclusions
Payment Options: Cash, Credit Card, Wire Transfer
Note: The clinic may ask you for a money deposit once you decide to receive the surgery.
Here you can find information about bariatric surgeons in Tijuana at CIPLASTIC clinic:
DR. EDGAR SERRANO, Board-certified bariatric surgeon
Tijuana is a popular town for medical tourism. Besides that, Tijuana has numerous places where you can relax and indulge in Mexican food, culture, people, and nature.
We recommend the following tourist places in Tijuana worth visiting:
Pasaje Rodriguez 
Tijuana Cultural Center
Avenida Revolucion
Mercado El Popo
After the consultation with your doctor, you will know if the Gastric sleeve is surgery for you. A BMI of 35-39 or higher, with specific health problems like Type 2 diabetes, sleep apnea, or high blood pressure can make you a good candidate for the surgery.
You can expect to lose about 70% or even more of your excess weight within two years after gastric sleeve surgery. Of course, you need to maintain a healthy lifestyle as your doctor advises to see long-lasting results. 
However, every patient is different, and many factors determine success the success of the gastric sleeve procedure.
Is Gastric Sleeve Surgery Safe?
Gastric sleeve surgery is generally a safe procedure. However, like any bariatric surgery, there are certain risks involved in gastric sleeve procedure such as:
Bleeding

Blood Cloths

Irregular heartbeat
Luckily, all these complications can be eliminated with precautions taken. Your doctor will let you know what to expect and help you stay safe during and after the procedure.
Begin your life-changing journey to weight loss today and get an all-inclusive package for Gastric Sleeve in Tijuana, Mexico at CIPLASTIC. Experience long-term positive results and improve your health and self-esteem after effective WLS. Contact us to get more information:
Related Experiences:
Gastric Sleeve Surgery in Tijuana Mexico - Improve Your Quality of Life
Gastric Sleeve in Cancun, Mexico
Gastric Sleeve Surgery in Reynosa - Lose Weight in Mexico
Gastric Sleeve Surgery in Mexicali Mexico - Safe and Trusted
Gastric Sleeve Surgery in Mexico
Gastric Sleeve Surgery in Merida, Mexico - Remove Excess Fat!
---
Obesity/Bariatric-Surgery Related Packages
Obesity/Bariatric-Surgery Related Experiences