PlacidWay Latvia Medical Tourism
Jurmala, Latvia
Latvia

Focus Area: Latvia Medical Tourism | Surgery | Treatments Abroad | Accredited Hospitals | Global Health Care Centers | Worldwide Healthcare Solutions | Latvia
Medical Travel, Latvia Medical Tourism Services, Cancer Treatments, Orthopedic Treatments, Cardiac Care, Diabetes, Dental Treatments, Fertility, Organ Transplant, Medical Treatments Worldwide, Alternative Medicine Abroad, Obesity, Latvia
Profile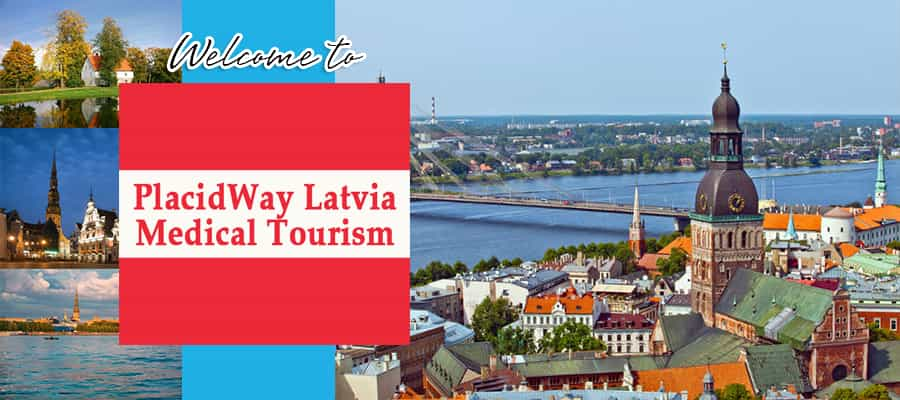 Welcome to PlacidWay Latvia Medical Tourism
PlacidWay Latvia Medical Tourism is a medical tourism company, part of the PlacidWay family, catering to clients in search of affordable and comprehensive treatments abroad. It offers some of the highest quality medical services, striving to address all of its patient's needs through fully customizable packages.
PlacidWay Latvia Medical Tourism has earned the trust of its clients through top notch services offered through their world-wide network of healthcare facilities. The goal of the Latvia medical tourism company is to help patients gain access to treatments abroad that would normally be out of their reach due to high prices and long waiting lists. Also, they strive to offer patients some of the newest and most innovative treatments in order to meet their demands.
PlacidWay Latvia Medical Tourism has helped hundreds of clients who've chosen their services and gain access to world-class medical facilities. A global network of hospitals, clinics and doctors has helped PlacidWay Latvia Medical Tourism to gain patients' trust and develop a special relation with them, helping them with accurate information about treatment options and prices
PlacidWay Latvia Medical Tourism Treatments
PlacidWay Latvia Medical Tourism gives its patients the chance to choose any destination they see fit, and personalize their treatments as they wish.
Chronic Diseases Procedures such as eating disorders, psoriasis, insomnia and diabetes
Heart Care & Surgery such as angiography, angioplasty, acute coronary syndrome and heart bypass surgery
Bariatric Surgery such as lap-band surgery, gastric bypass surgery, duodenal switch and gastric sleeve procedure
Cosmetic and plastic surgery such as liposuction, hair transplant, tummy tuck, breast augmentation, face lift or nose surgery
Why choose us?
We offer our clients the opportunity to choose from world renowned doctors and specialists
We help patients access world class healthcare providers with top notch treatments and state of the art equipment
We strive to comply to the highest standards of client satisfaction
We work towards offering our clients the best treatments and therapies available without having to go through waiting lists at affordable prices
PlacidWay Latvia Medical Tourism can help you have a successful medical experience abroad. Do not hesitate to contact us!

Reviews