Maria Auxiliadora Hospital
Maria Auxiliadora Hospital: Leading Medical Care in Guadalajara, Jalisco, Mexico
Av. Arboledas No. 2444 Col. Bosques de la Victoria, Guadalajara,Ajijic, Mexico

Specialty:

Anti Aging, Cancer Treatment, Chronic Diseases, Cosmetic/Plastic Surgery, ENT, Executive Healthcheck, Fertility Treatment, General Medicine, General Surgery, Gynecology Treatment, Laparoscopic Surgery, Laser Surgery, Organ Transplant, Orthopedic/Knee Surgery, Pediatric Treatment, Skin Care, Spine Care/Surgery, Urology, Vascular Surgery

Focus Area:

Cosmetic Surgery Mexico, Plastic Surgery Mexico, Gynecology Treatment, Affordable Medical Treatment Mexico, Affordable Medical Treatment Latin America, Cheap Medical Care, Pediatrics Mexico, Affordable Orthopedic Treatment, Urology Mexico, ENT Mexico, Guadalajara, Jalisco, Mexico
Maria Auxiliadora Hospital Profile Overview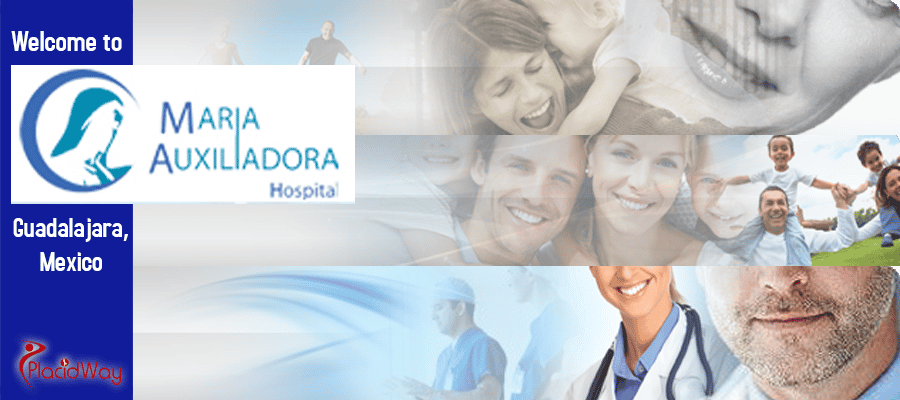 Welcome to Maria Auxiliadora Hospital
Located in Guadalajara, Jalisco, Mexico, Maria Auxiliadora Hospital is a renowned medical center, inaugurated in November 2008. The clinic is very proud to be able to offer international and local patients top-notch and affordable medical services, with the highest standards of quality. The hospital welcomes its patients with warmth, providing the most comfortable and modern facilities. Featuring a team of highly trained and educated doctors and a skilled hospital staff, Maria Auxiliadora Hospital meets and exceeds expectations with world-class, customized medical care at pocket-friendly prices.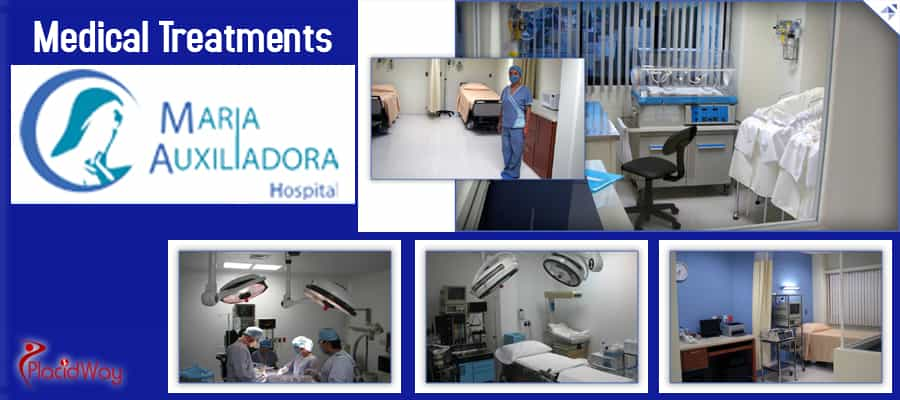 Treatments and Procedures
Maria Auxiliadora Hospital offers a wide range of treatments and procedures, including:
General Surgery
Plastic and Reconstructive Surgery
Otorhinolaryngology
Urology
Orthopedics
Traumatology
Laboratory and Blood Bank
Diagnosis
Pediatrics
Newborn nursery
Healing Room 24 Hrs
Medical team
Dra. Nancy Correa Fuentes - Plastic Surgeon
General Surgeon of G2005
Certification in Plastic SurgeryMexican Council of Plastic, Aesthetic and Reconstructive Surgery 2008
Plastic and Reconstructive Surgeon Universidad de Guadalajara 2008
Why choose us?
Maria Auxiliadora Hospital has a team of world-renowned surgeons who care about our patients' well-being and do everything they can to meet their expectations. The hospital is fitted with the latest technological medical equipment. Patients coming here benefit from safe and highly successful procedures offered to both local and international patients.
Why Mexico?
Mexico's fame as a medical tourism destination has quickly risen, thanks to the excellent medical attention given and the first rate services that it offers to its visitors, coupled with the hospitality and warmth of its people. More and more patients realize the importance of accessing quality medical care at reasonable costs, while enjoying beautiful surroundings and attention during recovery.
If you want to find out more about the treatments and procedures offered by Maria Auxiliadora Hospital, please contact us!​

---
---