Stem Health
Affordable Stem Cell Therapy in Guadalajara, Mexico at Stem Health
Avenida Santa Teresa de Jesus 527 Colonia Camino Real, Guadalajara, Jalisco, Mexico C.P. 45040 , Guadalajara 45040, Mexico

Specialty:

Alternative Medicine, Anti Aging, Chronic Diseases, Stem Cell Therapy

Focus Area:

Stem Cell Therapy in Guadalajara, Mexico | Stem Health Clinic | Regenerative Medicine for Autism, Anti Aging, Diabetes, Anti-Aging, Knee Pain, Multiple Sclerosis, Arthritis, Cerebral Palsy, Heart, Alzheimer's and Parkinson's
Stem Health Profile Overview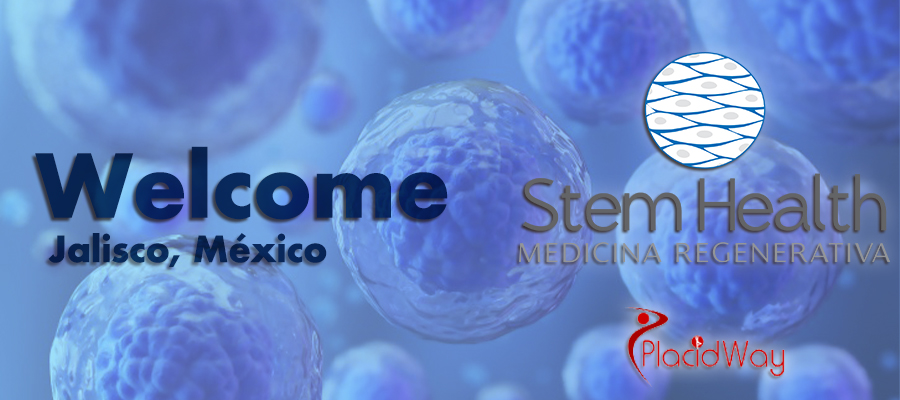 Stem cells are very effective to treat chronic diseases like autism and other neurological diseases because they have three main properties: Reduction of inflammation, so after taking our treatment all the patient´s body cells, tissues, and organs like bones, cartilage, muscles, nerves, brain and all neurological system will be in a much better condition to work correctly again.
Regeneration of all types of cells, tissues, and organs so that after taking our treatment all the patient´s body cells, tissues and organs will be fully regenerated and recover their normal functions. Regulation of the immune system: After taking our treatment the patient´s immunity will be "boost" and all the "white cells, red cells and platelets" will be able to fight against the illness by themselves naturally.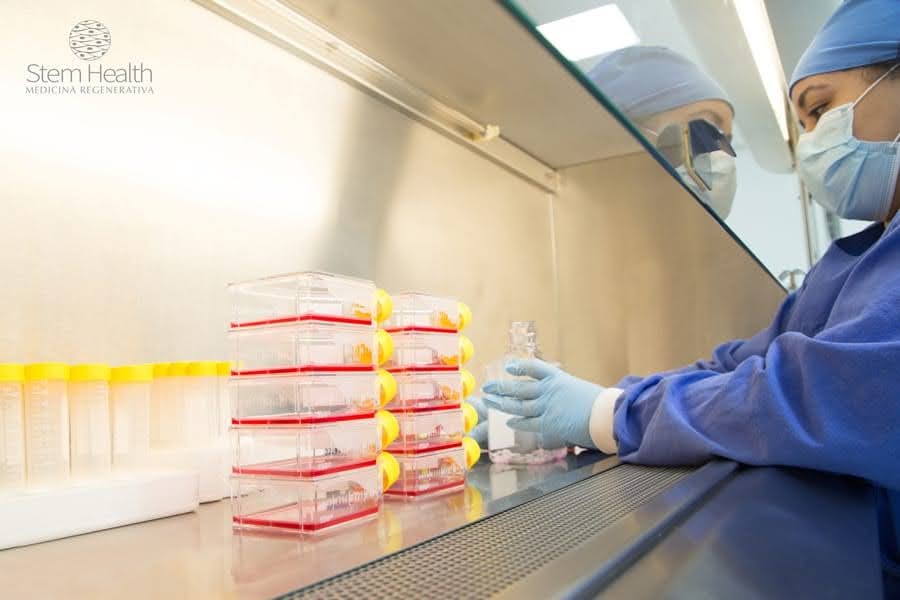 We are a laboratory and clinic named CENTRO DE BIOTECNOLOGIA SANTER. Our brand is called STEMHEALTH. We are located in the city of Guadalajara in Mexico. Our city is nice, beautiful and safe that is the reason why it is prefered by many Americans and Canadians for living besides Guadalajara is well known because It is the most important place for Regenerative Medicine and where the stemcells research was born in Latinoamerica.
We produce (cultivate and harvest) 100% natural, Fresh, Alive, clean stemcells from human placenta or Umbilical Cord. (Wharton's jelly). We produce both.

Our stemcells are universal, compatible to all patients and have no risk.. totally safe!

We show the viability of our stemcells to the patients.(we can prove our stemcells are Alive and we applicate the correct quantity and Quality using the flow cytometer test) - Price of the test: 150 USD per patient

We are "in the top five" laboratories in our country because of our High Quality. There are only 5 flow cytometers in México. We have one very modern from Germany brand MILTENYI. You Will be able to see It by your own eyes in our facilites. This biotechnology device allows us to give you The best Fresh Stemcells in Quality and QUANTITY

All our donors of the placenta or umbilical cord (wharton's jelly) tissues are young women between 18 - 25 years old. All of them have been tested for infectious diseases (including COVID) Even cáncer oncogenes... We garantee our stemcells are inocuos and totally clean!
About Our Cells:
We just produce, handle and applicate 100% fresh, natural, pure, and clean stem cells from the human placenta and / or umbilical cord (wharton's jelly).
OUR STEMCELLS ARE CULTIVATED AND HARVESTED BY REAL SCIENTIST OF THE UNIVERSITY OF GUADALAJARA (THE SECOND LARGEST AND IMPORTANT PUBLIC UNIVERSITY IN LATINOAMERICA).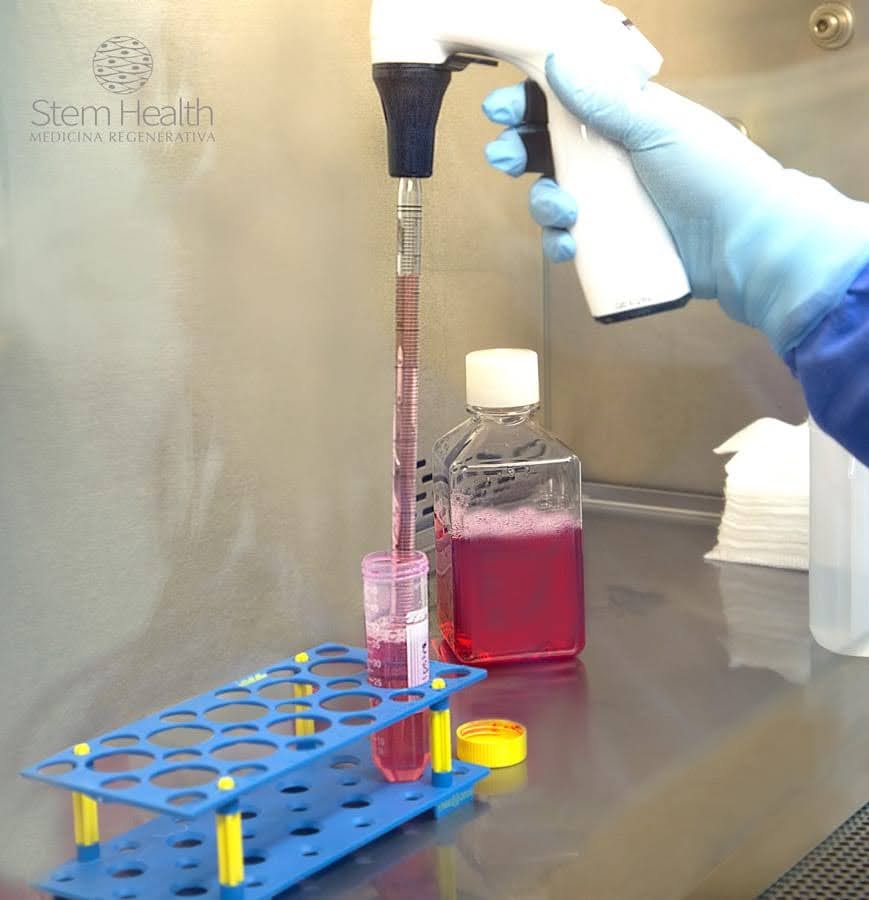 Our cells can be used with your doctor`s pills and meds, pharmacy meds, allopathic medicine, electrotherapy, laser therapy, naturism, homeopathy, acupuncture, ozone therapy, hyperbaric chamber, etc.
Besides, our cells are universal and compatible with all types of patients, so you do not have to search for donors. You do not need other surgeries or complicated procedures, no more pain, and you do not need to spend more time or money!
About Stem Health
Stem Cell Guadalajara Mexico - Stem Health, formerly Centro De Biotecnologia Santer SC is located in Guadalajara, Mexico. It was formed with a mission to be part of and work in an association of the prestigious Eduardo Mondlane University. The organization grew up to be a center of excellence and has been actively participating and contributing to the promotion of multidisciplinary and the integration of scientific research. Stem Health offers training and service provision in ​​biotechnology and ensures the university's increased competitiveness. They are dedicated to promoting the best quality in Cells for therapeutic purposes.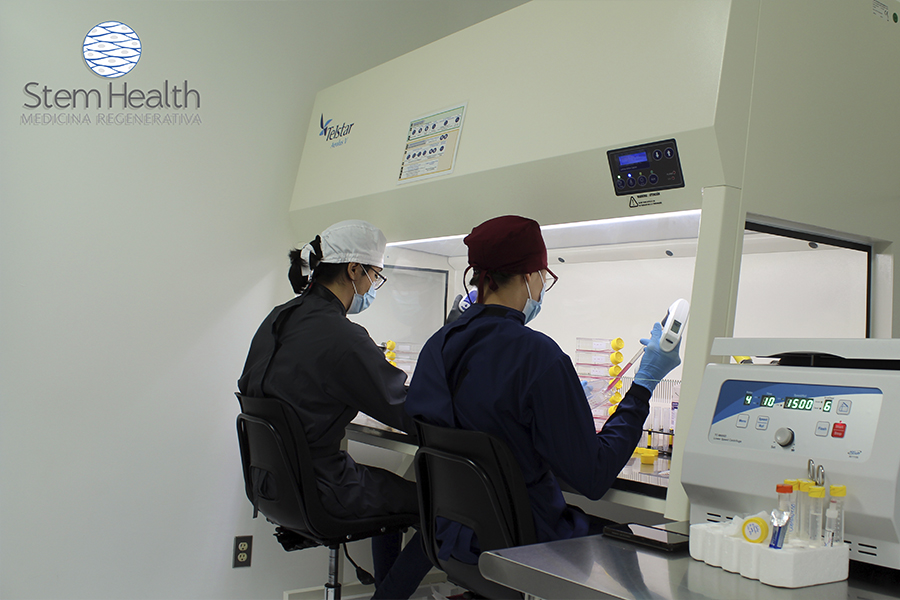 Stem Health was formed in 2012, from the need of a group of health professionals and researchers, to provide safe and reliable options in the area of ​​Biotechnology and Regenerative Medicine. This through the creation of a Stem Cell Bank for Therapeutic purposes and thus be able to give confidence to the expert doctor in Regenerative Medicine, that the products and by-products obtained from stem cells were safe and effective to provide a complementary treatment option. for patients who meet the selection criteria according to their diagnosis and published scientific evidence.
​From the beginning with solid principles based on the science, ethics and quality of our processes and supplies, they have perfected each of the stages from obtaining, processing, culturing, packaging to the cryopreservation of stem cells and thus both the expert doctor in Regenerative Medicine As the candidate patient to receive the treatment, feel confident that the effects so widely documented and published in various international medical journals of great weight will be obtained. ​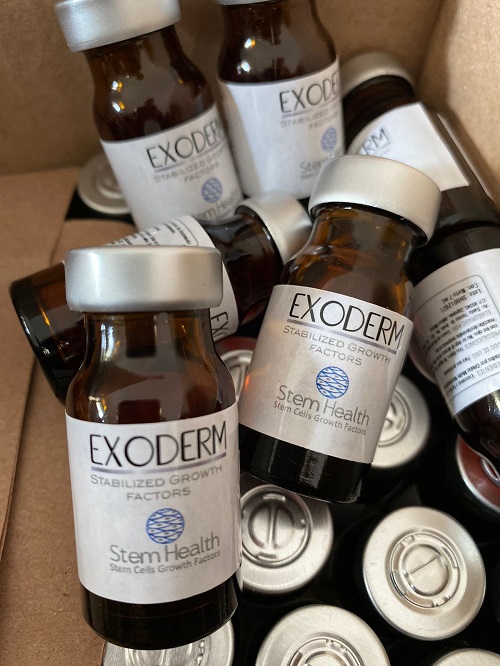 Their facilities are located in the Metropolitan area of ​​the state of Jalisco, Mexico, whose geographical location and air connections favor adequate communication and transfers from and to most of the National Territory.
Regenerative Treatment Services offered by Stem Health:
Stem Cell Collection Center- Follows best practices and authorized by the corresponding health authorities
Stem Cell Bank for Therapeutic Purposes- Specialized in the storage of Stem Cells from various tissues (such as placenta, umbilical cord, bone marrow, adipose tissue, endometrium, dental pulp, among others) for clinical application purposes
Regenerative Medicines- Helps to slow down or delay aging and repair injuries and traumas
Pain Clinic- Includes group of doctors and other health professionals who work in an inter-and transdisciplinary way to address, diagnose and treat pain with the symptoms and other complaints that accompany it
Stem Cell Guadalajara Mexico by Stem Health clinic will offer top regenerative therapy at affordable cost. Top Stem Cell Specialists in this center will provide you with convenience and new experience of therapy that can give you hope for improvement. Click the button below to get more information about the latest Cost for Stem Cell Therapy in Guadalajara, Mexico by Stem Health:

Benefits

of Stem Health Clinic
Stem Health ensures that the medical services patients receive are of the best quality. Our doctors and scientists are certified by the International Society for Stemcells Application: .Here are several advantages that you can obtain from Stem Cell Therapy clinic in Guadalajara, Mexico by Stem Health:
Safety and effectiveness

High-quality services

Professionalism

The highly trained medical team

Innovative medical procedures
Watch Video about Stem Health - Top Clinic for Regenerative Medicine in Guadalajara Mexico
FAQs about Regenerative Therapy in Guadalajara Mexico
Here you can find information about Frequently Asked Questions for Stem Cell Therapy in Guadalajara, Mexico by Stem Health:
Am I eligible for Stem Cell Treatment?
Everyone knows that stem cell treatment is a revolutionary treatment that has the potential to revolutionize regenerative medicine. Stem cells are responsible for building your body's tissues and organs - so if you have injuries or diseases such as arthritis, diabetes etc., this could be an option worth exploring!
We understand that not everyone may be a good fit for stem cell therapy. Please contact our customer support to determine if you are the right candidate. Our specialists can evaluate your current health condition as well as history so that you can get information regarding you are eligible for this cell-based treatment or not.
What diseases can be treated with stem cell therapy?
Stem cell therapy is the latest breakthrough in the medical world that has gone through various thorough and detailed research. Researchers found that this regenerative therapy can provide positive improvement for various health problems of patients, even chronic ones, ranging from COPD, Stroke, Diabetes, Alzheimer's, and so on!
Are there any risks involved in Stem Cell Therapy?
By adhering to strict patient eligibility guidelines and practicing good clinical practices, our team at Stem Health can minimize any possible risks associated with stem cell therapies. This attention to detail has allowed us considerably lower the potential risk involved in conventional treatment options.
How can Stem Cell Therapy help me, what are the benefits?
Stem Cell Therapy has the potential to help alleviate pain, diabetes and heart disease. It can also improve circulation which is especially beneficial for people suffering from arthritis or other back-related problems.
Stem Cell Therapy in Guadalajara, Mexico by Stem Health clinic will assure you to get real satisfaction you need as well as the best therapy for long-lasting results. Book now stem cell therapy package in Guadalajara, Mexico to get better quality of life and health by clicking contact us button below:

---
Stem Health, Guadalajara, Mexico Profile Details
Safe and Reliable Clinic for Regenerative Medicine in Mexico
Our Clinic, Stem Health is located in the Metropolitan area of Mexico, whose geographical location and air connections favor adequate communication with most states. We currently have sanitary licenses for stem cell management that will allow us to provide treatments across all national territories Our facilities sit just outside Jalisco's capital city where it borders on two other nations as well - Nayarit and Zacatecas.
We started it all in 2012; where we are a group of researchers who want to develop Biotechnology and Regenerative Medicine and provide hope for improvement to patients who want alternative therapy for their health problems.

---
Stem Health Treatments Offered
---
Stem Health Certificates, Accreditations, Qualifications
Highly Qualified Stem Cell Physicians at Stem Health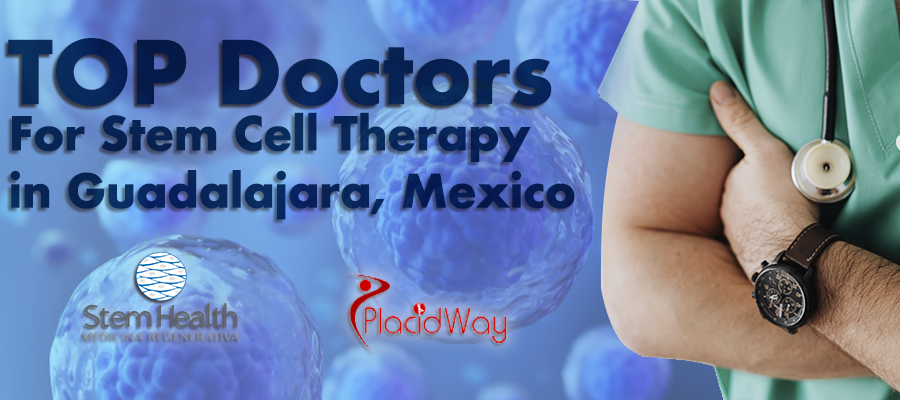 Here you can find information about top doctor for Stem Cell Therapy in Guadalajara, Mexico by Stem Health:
Dr. Alejandro Robert Montenegro: General Surgery, Stem Cells Treatment – Universidad de Durango

Master in Biology and Sciences Dr David Uribe. Stem Cell Therapy Expert

Dr. Roberto Cantu. Specialist in Ophtalmology – Universidad de Puebla.

Dr. Sergio Barba Cosmetic Surgery – Universidad de Guadalajara.

Dr. Rafael Carrillo. Traumatology Surgery and Oznonotherapy – Universidad Automona de Nayarit.
Note: All of them are experts in their areas with a lot of hours of experience

---
Stem Health Testimonials
Stem Health Patient Reviews for Regenerative Treatment in Guadalajara Mexico
Here you can find information about real testimonials for Stem Cell Therapy in Guadalajara, Mexico by Stem Health:
Maria Alejandra Garibay Aguilar
"This treatment is useful for diabetes suffering"
Source: Stem Health Official Social Media

---
Stem Health Awards & Recognitions
Stem Health Awards – Top Cell-Based Clinic in Guadalajara, Mexico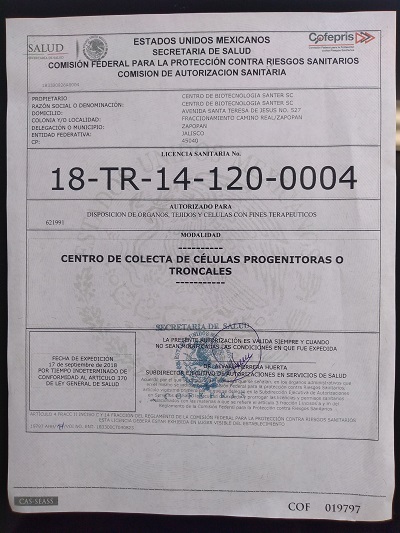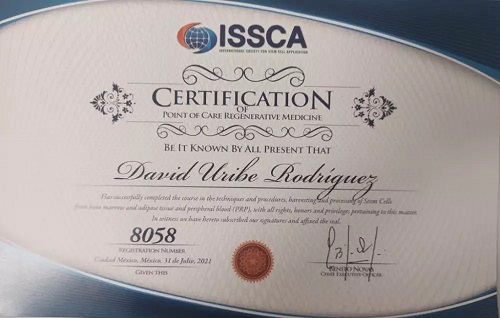 Why Choose Guadalajara, Mexico for Stem Cell Therapy
The reason of choosing stem cell therapy in Guadalajara, Mexico is because itis a top stem cell therapist destination in Latin America. It's well-known for its high-quality medical care and advanced technology, making it an attractive choice among patients worldwide. Today, Mexico is a popular destination for medical tourists worldwide. The country offers ease of access, high standards in healthcare and excellent facilities that can meet your needs no matter how complicated or simple they may seem!

---
Guadalajara, Mexico Destination Overview
Medical Tourism in Guadalajara, Mexico for Stem Cell Therapy
Guadalajara is one of Mexico's most beautiful and cultural cities. From the airport, it's easy to navigate this bustling metropolis with taxis or public transportation (depending on what you're looking for). The people here speak Spanish as their first language and unique dialects only found within these borders!
How Do I Get to Guadalajara
If you are from another region and choose air transportation to Guadalajara, you can get off at Guadalajara International Airport. For mileage and the trip length, it depends on the city/country where you come from. Make sure to contact our Customer Representative for your convenience in planning your journey for medical tourism in Guadalajara.

---
---
Reviews
Rockerfeller C

Great

Jan 12 2021
---
Alternative-Medicine Related Packages