Boroyan Plastic Surgery
Plastic surgery, Aesthetic surgery, Reconstructive procedures, Nose implants, Breast augmentation, Liposuction, Botulinum Toxin, Yerevan, Armenia

Erebouni Medical Center Titogradyan 14, Yerevan, Armenia, Yerevan, Armenia

Specialty:

Anti Aging, Cosmetic/Plastic Surgery, Skin Care

Focus Area:

Boroyan Plastic Surgery | Yerevan | Armenia | Cosmetic/Plastic Surgery
Boroyan Plastic Surgery Profile Overview
​​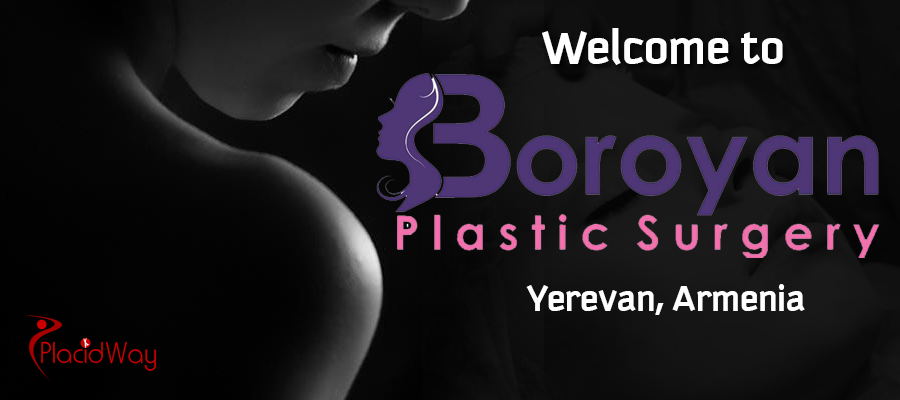 Welcome to the Boroyan Plastic Surgery
The Boroyan Surgery is a clinic which offers the services of Plastic Reconstructive Surgery and Aesthetic surgery. With more than 10 years of experience, doctors Adam Boroyan, MD and Nara Vardapetyan, MD are both experts in operating and non-operating procedures related to reconstructive and cosmetic plastic surgery.
Located in Yerevan, Armenia, they offer services in both these branches of surgery, ranging from breast implants to facial reconstructive surgery, as well as non-surgical solutions, such as fillers and botulinium toxin injections.
Treatments and procedures
Nose lift
Facial implants
Facelift
Breast implants and augmentation
Breast lift
Breast reduction (male and female)
Liposuction
Arm lift
Reconstructive procedures
For more information about the treatments and procedures offered by Boroyan Plastic Surgery, please contact us!

---
---
Reviews
Vlad

Bardzrakarg Hivandanoc


Google

Jun 01 2018

Levon

One of the best

Google

Jul 16 2019

Nshan

very nice place

Google

Aug 29 2019
---
Anti-Aging Related Packages