Surgimed Clinica
Cosmetic Procedures Mexico, Plastic Surgery Mexico, Liposuction, Breast Augmentation, Liposculpture, Face Lift, Nose Surgery, Ensenanda, Baja California, Mexico

Av. Espinoza 1070, Zona Centro C.P. 22800 Ensenada, MExico , Ensenada, Mexico

Specialty:

Cosmetic/Plastic Surgery

Focus Area:

Top Plastic Surgery Mexico | Aesthetic Surgery | Reconstructive Surgery Mexico | Eyelid Surgery | Face Lift Mexico | Nose Surgery | Breast Implants | Precision Liposculpture | Ensenanda, Baja California, Mexico
Surgimed Clinica Profile Overview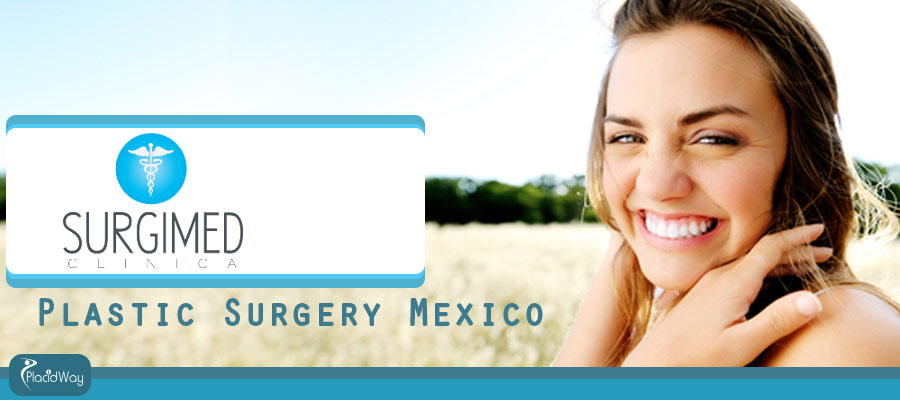 Welcome to Surgimed Clinica
Surgimed Clinica is a renowned cosmetic and plastic surgery clinic located in Baja California, Mexico. The clinic is owned by famous cosmetic surgeon Dr. Pedro A. Cota, who has an experience of more than 18 years in this field.
Dr. Pedro A. Cota received his medical degree in 1997 at the prestigious Autonomous University of Baja California. Later he continued his training in General Surgery and obtained his degree with honors from the National Autonomous University of Mexico, then made ​​a three-year specialization in Plastic Surgery at the National Autonomous University of Mexico.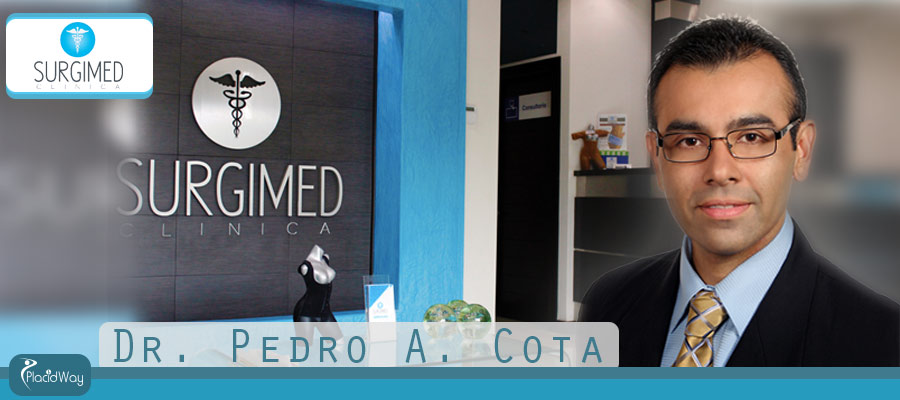 Dr. Cota wanted to expand his knowledge and surgical experience and he pursued further studies in modeling bodies in Brazil in the world-renowned plastic surgeon Ivo Pitanguy's Institute.
Another renowned professor for Dr. Cota was the cosmetic surgery expert Dr. Raúl González. Dr. Cota continued his training in facial surgery in Madrid Spain in the prestigious Peace Hospital. During the years in the field of plastic surgery, Dr. Cota has contributed with many articles which place him at the forefront of the cosmetic and plastic surgery field.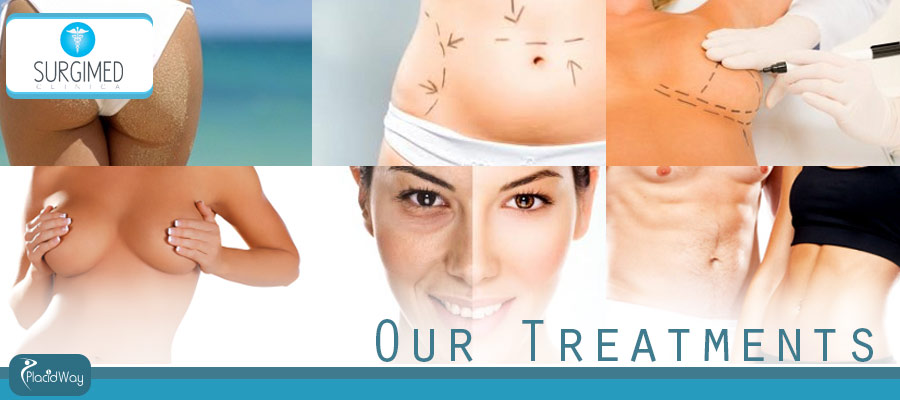 Treatments and Procedures
Facial Rejuvenation and Transformation
Vertical facelift
Eyelid surgery
Forehead lift
Nose sculpting
Chin sculpting
Check sculpting
Facial liposculpture
Ear contouring
Body sculpting
Precision liposculpture
Breast augmentation
Breast lift
Tummy tuck
Arm lift
Breast reduction
Body implants
Calf implants
Biceps implants
Triceps implants
Deltoid implants
Buttock implants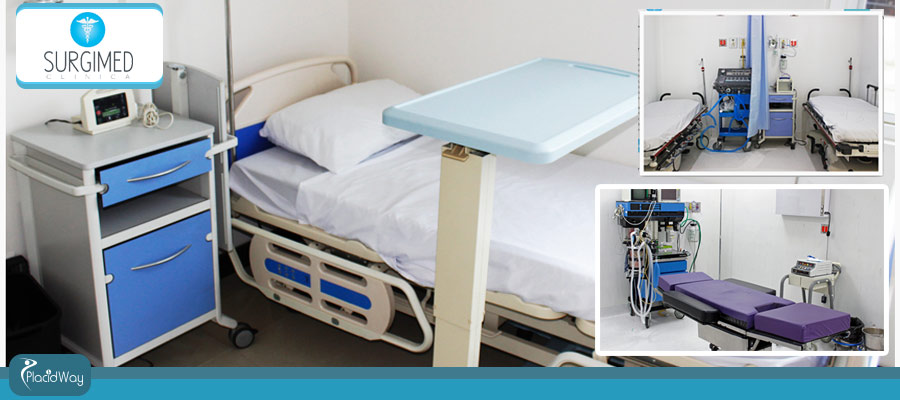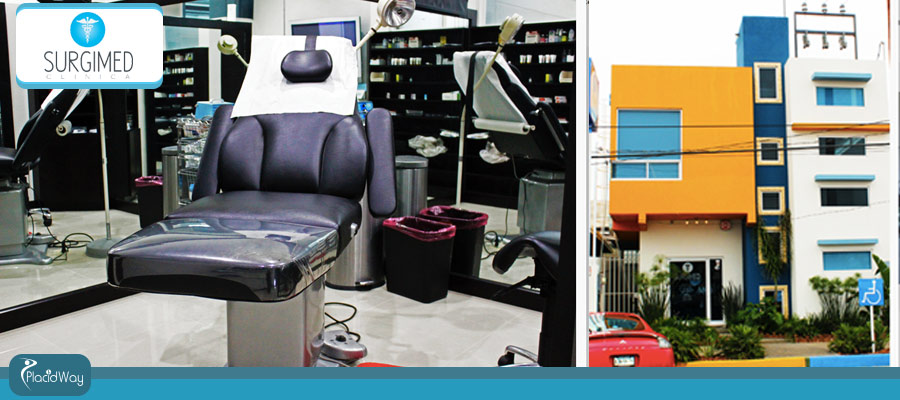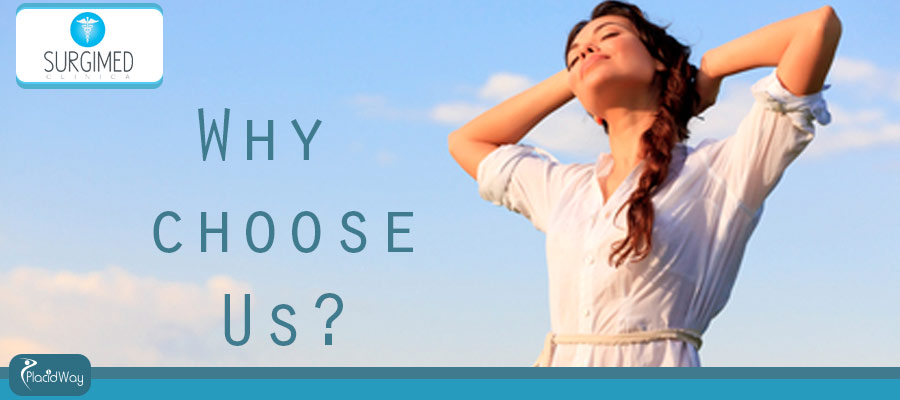 Why choose Surgimed Clinica?
Safe and successful cosmetic and plastic procedures;
Affordable prices;
Qualified medical staff;
Modern equipment and procedures;
Minimal recovery time thanks to the latest methods used;
You will have the body you have always wanted with minimum of effort.
For more information about Surgimed Clinica and the procedures they are offering, do not hesitate to contact us.
---
---
Reviews
Stephanie Y

The doctor and his staff make sure you feel comfortable throughout the entire process Answer all questions and make sure you're informed.

Jul 31 2018

C F

Went there for upper eye lid surgery (blepharoplasty) in November 2017. Had awesome experience! Dr Cota speaks great English, which is actually - so unfortunately - necessary, as coming from Australia, next to impossible to learn Spanish at school (in fact, have never heard of any schools teaching Spanish but who knows?), so my Spanish is really, really bad. His staff don't speak English but any emails you send in English are answered by him (maybe not straight away as he is runs a robust clinic and is quite busy). Please plan ahead, as you may have to wait a week/10 days approx to get in.

Dr Cota is very personable and extremely, extremely professional. Saw him for two after procedure visits also, (all included in price), so if you can't stay long enough for those, just let him know and that's why he gives dissolvable stitches. Stayed at the Coral Hotel& Marina, Ensenada. You may be able to arrange with the concierge for a car to pick you up and take you, as they can arrange that for you if you would like to go to Costco, PLUS they have a car/mini van to take you across the border and back again if you wanted to book that.

Some bruising on cheeks as I didn't sleep on a 45 degree angle when I got home and so the blood pooled instead of draining. My mistake. I seemed to have one eye that performed better than the other, and I was worried that it wouldn't close properly by a smidge, but now all the swelling has gone down, (now around five weeks later) it's perfect!

My husband has since had it done, based on my experience. He really needed it because he had a LOT of skin dropping on his eyeslashes, actually and it was beginning to interfere with his driving - he just couldn't SEE sideways out of his eyes like he used to be able to do!. Periphery vision was diminishing little by little and only going to get worse. He's in his 50s. He DID sleep on a 45 degree angle and no bruising on his cheeks whatsoever! Annoying!

Be sure and ask him what you can do to speed up your recovery (ie, ask about Arnica cream and almond oil and when and how actually to massage etc).

Clinic is not that big but very clean, friendly staff and Dr Cota is lovely! Highly recommend!!!

Dec 20 2017

Brittney.J

Dr.Cota was great as well as his medical team. Upon arrival Dr.Cota took excellent care of me and met my expectations. If you are looking to travel to mexico this is a great and clean clinic and the prices are great !!!! I will be sending my friends to have procedures done in the future. I'm very happy with my results.

Feb 18 2016
---
Cosmetic/Plastic-Surgery Related Packages
Cosmetic/Plastic-Surgery Related Experiences