Grand Plastic Surgery
Best Cosmetic Surgery Clinic, Top Eye Surgery Center, Cheap Nose Surgery Center, Best Breast Augmentation Clinic, Affordable Breast Lift Doctors, Best Breast Reduction Surgeons, Top Body Cosmetics Hospitals, Best Fat Graft Clinic, Affordable Face Lift Hospital, Seoul, South Korea

121 Dosan-daero (Sinsa-dong), Gangnam, Seoul, South Korea

Specialty:

Anti Aging, Cosmetic/Plastic Surgery, Skin Care

Focus Area:

Grand Plastic Surgery | Plastic Surgery | Eye Surgery | Nose surgery | Facial Contouring Surgery | Anti Aging Surgery | Brest Surgery | Body Plastic Surgery | Seoul, South Korea
Grand Plastic Surgery Profile Overview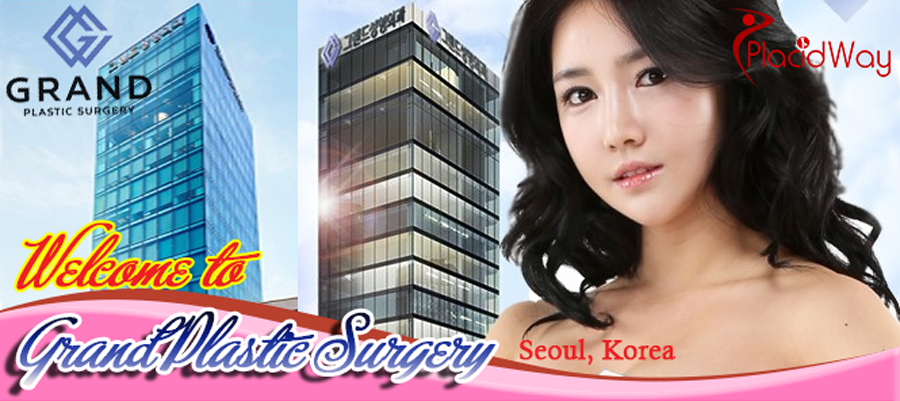 Welcome to Grand Plastic Surgery
Grand Plastic Surgery, located in Seoul, South Korea, is a world-class plastic surgery hospital with a total of 21 floors. The medical team, composed of 20 plastic and cosmetic surgeons, dentists, anesthesiologists, dermatologists and physicians, is committed to providing the most advanced medical services to help patients achieve their aesthetic needs. Most of our physicians trained in western countries and are active members of global medical organizations.
The hospital provides a comprehensive list of cosmetic, plastic and reconstructive procedures, and specializes in eyes and nose surgeries, body and facial contouring, dermatology, anti-aging, breast surgeries, and hair transplantation. The hospital's staff is committed to offering exceptional patient outcomes and memorable experiences for each of the patients.
Grand Plastic Surgery has adopted the one-stop integrated medical service system which covers consultation, treatment, recovery, and post-care, helping patients have a smooth and hassle-free experience, together with the hospital's coordinators who specialize in 9 languages.
Highly trusted by both local and international patients, the centre has been selected as the #1 most reputable plastic surgery clinic in Korea by Naver.com and was designated by the Ministry of Health & Welfare as the official medical institution for international patient referrals.
The centre is accredited by the Korean Society of Aesthetic Plastic Surgery, Japanese Society of Plastic Surgery, American Society of Laser Medicine Surgery, Japan Society of Aesthetic Surgery, and European Academy of Cosmetic Surgery. Grand Plastic Surgery has been considered as the No.1 plastic surgery center in Asia and now aiming to be a global beauty leader!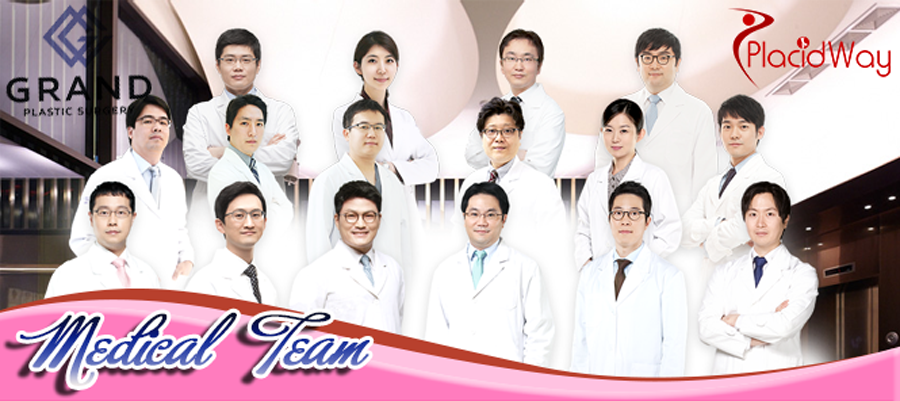 Medical Team
Dr. Ryu Sang Wook

Plastic surgeon

Dr. Rhee Sewhan

Plastic surgeon

Dr. Yoon Sung Won

Plastic Surgeon

Dr. Kim Jun Hyung

Plastic Surgeon

Dr. Huh Chul

Plastic Surgeon

Dr. Kim Jong Do

Plastic Surgeon

Dr. Kang Hyung Geun

Plastic Surgeon

Dr. Seo Yong Hoon

Plastic Surgeon

Dr. Kim Ji Hong

Oral and Maxillofacial Surgeon

Dr. Kim Jong Hwa

Oral and Maxillofacial Surgeon

Dr. Sung Bo Hyun

Anesthesiologist

Dr. Sin Jin Woo

Anesthesiologist

Dr. Kim Sang Baek

Anesthesiologist

Dr. Cho Hyun Hee

Dermatologist

Dr. Lee Ji Young

Dermatologist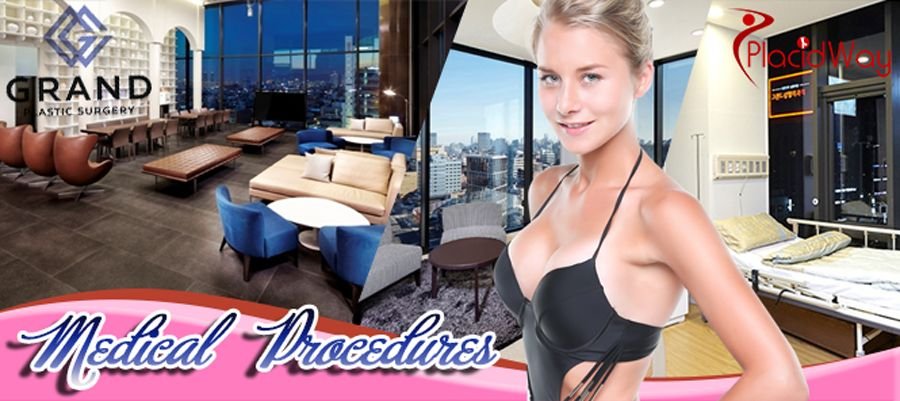 Treatments and Procedures
Eyes & Nose
Double Eyelid Surgery

Canthoplasty

Nose Surgery

Revision Surgery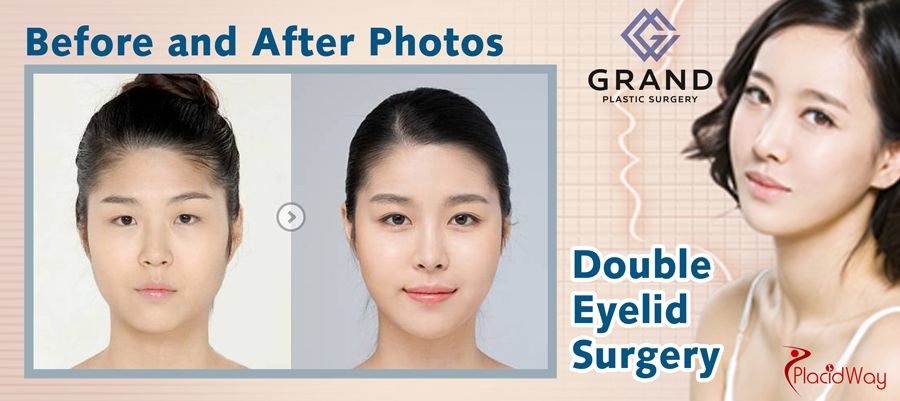 Anti-Aging
Eye Wrinkles

Face Lift

Fat Graft

Female Hair Loss

Fat Graft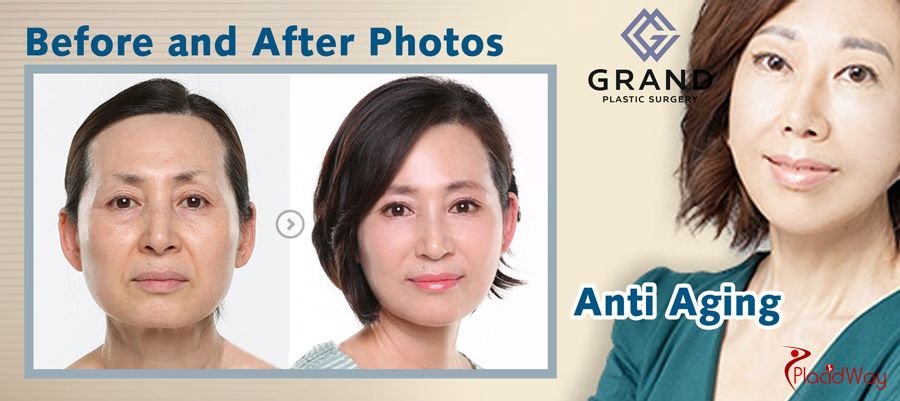 Breast
Breast Augmentation

Breast Reduction and Lift

Nipple Surgery

Male Breast Reduction

Reconstructive Breast Surgery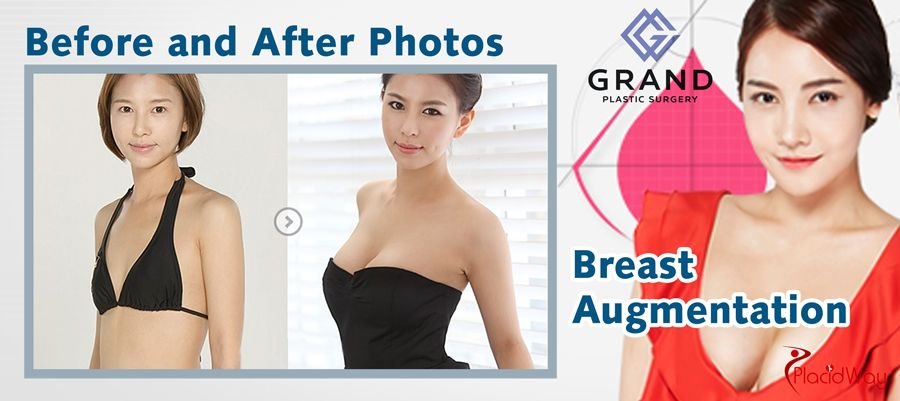 Body Contouring
Liposuction / Mini Liposuction

Non-incision Calf Reduction

Tummy Tuck / Mini Tummy Tuck

Buttocks Augmentation
Facial Contouring
Two-Jaw Surgery

Jaw Reduction

Chin Surgery

Forehead Augmentation

Paranasal Augmentation
Hair Transplantation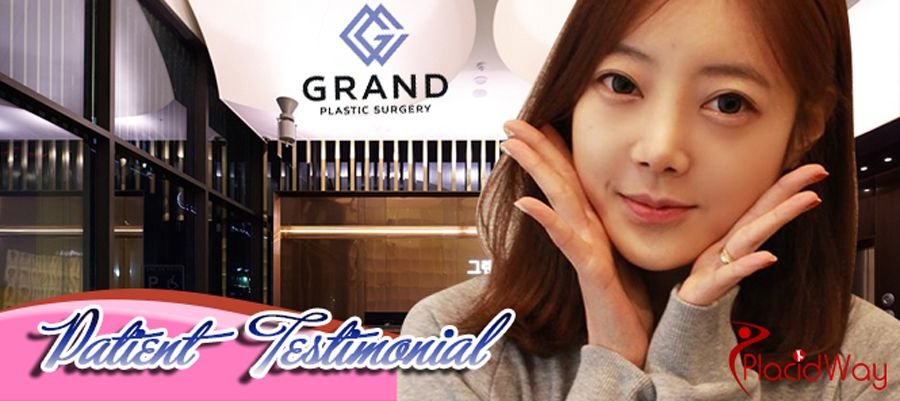 Testimonial
Sylvia S
Singapore (December 2015) 5/5 star
Now it's been around a year after having my body contouring surgery at Grand. I'm a mother of three kids and I never had confidence with my body after giving birth because of saggy breasts and tummy. All staffs were nice and welcoming, and the best thing was that I had no communication problem since their English interpreters were super professional. I was very worried just thinking about going under the knife, but after the consultation, I felt calm and I just knew this place is the right one for me. I am very satisfied with the result and my husband is also happy that I gained my confidence back. I'm planning to visit Grand again early next year for face lifting, and I hope to see you all soon!
Why choose Grand Plastic Surgery?
High-quality services

Experienced and committed medical team

Leading technology

Guaranteed customer satisfaction

Variety of surgical and non-surgical plastic and cosmetic procedures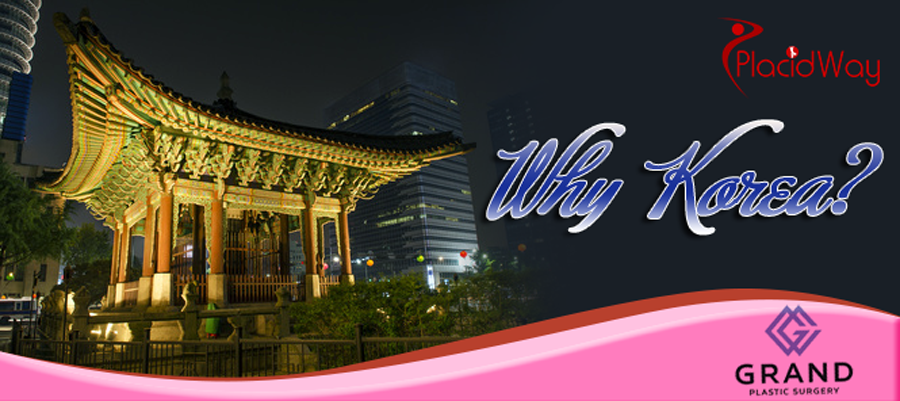 Medical Tourism in South Korea
Gangnam District and its Beauty Belt, also known as the Beverly Hills of Seoul, is the hub for luxurious shopping areas, but also for cosmetic surgery. Renowned clinics have opened their doors in this district, which attracts thousands of medical tourists each year looking for a better-looking body and increased self-esteem.
Seoul is a dynamic city that offers anything you want. From architecture that brings together temples and concrete high scrappers to nightclubs, peaceful parks, and delicious street food, Seoul is a heaven for any tourist.
If you want to find out more about the plastic and cosmetic procedures offered by Grand Plastic Surgery, please contact us!

---
---
Reviews
Chris m

I came to Grand Surgery in order to reduce my body mass and tighten my chin up, because regardless of the amount of exercise I conducted I was not seeing results. The doctors recommended Flank and back liposuction along with a neck lift and lower face lift. From the time I walked in for my initial appointment to the surgery was only 2 weeks. The staff and doctors were very helpful and made me feel comfortable at all times. I could not be happier with my new look and the service of Grand Surgery. I would recommend them to anyone.

Oct 24 2016

Yuliya S

The day of my surgery I was so excited, I was not nervous even a little bit, my time had come for me to get the surgery that I had thought about some time. Main factor was to choose the right clinic for myself and when I found that my husband got a job in Korea, I decided it is a sign to do it in Seoul vs Germany, since it is a Mecca of plastic surgeries. Now the most important part was to choose a right place and my criteria was to "feel" my doctor during consultation I want him to be experience, confident and exited for the best result for me. I found MY doctor in Grand Plastic Surgery hospital and immediately schedule the surgeries. I decided to do two main procedure at once to avoid going under general anesthesia twice, from my previous experience I remember how long it took for me to recover from anesthesia's side effects. Now the day has come! I thought that I was both mentally and physically prepared. Looking back I was both prepared as well as not prepared. I arrived and everything went like clockwork with the staff at the Grand Plastic, I was prepped and taken in for surgery. In total it took around 6 hours.
After my procedures were done I awoke to being in pain, of course this I expected. Unfortunately I have a low thrush hold for pain, just meditation, positive thoughts and final image of improved self helped me to be strong during most critical first 24 hours. For some reason a tremendous source of the pain was coming from the cartridge of my right ear where I believe the bandage was the cause, it wasn't a surgical site. I asked to stay overnight in Grand Plastic, since I knew my pain would be enormous and I hoped in a hospital I would get better care during first hours of recovery vs at home. After surgery, I was moved to a single person room, nice room and the privacy was much enjoyed by that time of the day. I found it difficult to sleep but I was expecting this, it is hard to find a comfortable position after what my body was just put through. The bright spot for me was knowing that each day after I would feel a little bit better until the pain was just a memory. Another good thing about the private room was that I did not keep anybody else awake.
I couldn't have predicted what issues I might have in the first night after my surgery but I had a positive attitude about having my procedures done and knew that I was getting the best results at the end of this journey with Grand Plastic Surgery. I could see through all this bruising and swelling and see a beautiful 'Cinderella' on the other end. If there was one thing that I had wished I had the first night was a large box of fruit popsicles to help with how tender my throat was after the tube that was placed in for the surgery and down a fever.
Morning came and like the sun rising my mood did as well. I was look forward to my first treatment. The nurse was very caring person, I am so thankful to her, she did try to be as soft as she could to minimize my pain during the changing of all the dressings. Day shift of care givers were very helpful. They was able to provide a thermometer to confirm what I already knew, I was running a fever along with some much appreciated ice packs to help cool me. Even small stuff as a smile from them or any positive words were appreciated.
Morning also brought the return of my English speaking consultants/interpreters. They had been fantastic through all of my getting prepared for surgery. From my very first visit they presented themselves in such a professional (yet personal) manner and helpful role, I can't say enough good things about my interactions with them. Just wonderful people, who like their job and truly care for the best of the patient's needs. Despite my being short on patience and feeling very irritable from the pain, they were still there and literally held my hand the day following my surgery and had the patience to keep answer all my questions again and again without once show me that they could be irritated by it. They also kept my family updated on my status since I did not have any contact with them and when finally I got my wallet, they ordered and brought me my lunch.
I know that I made the right choice going with Grand Plastic Surgery. All of my research ensured that I had picked the top choice in this part of the world to use for my procedures. I'm home now and feeling better each day. Especially since I could control pain and fever better. Even so, my weakness and fever is still here but I am confident that like the pain it will pass as well day after day. Now I am concentrating on best recovery and follow all doctor's guidance's to the letter. No regrets having my surgeries on face and breast lifting. Cinderella story on the way to happy end!

One month later:
Today marks the 4 weeks after my surgery. Minus all the bandaging, itchiness, not being able to take shower and occasional feverish / cold feelings, I look great! My face has a youthful glow that I recall from my college years and I love having it again. I got face lift, fat injections and removing the bags under my eyes and breast lift. At first, I thought it is too much to get it all done at once. However, I am so happy that I listened to the doctor and chose to go with Grand. I expected great things and yet this has surpassed my expectations. I still have the tape on my incisions that is now skin tone and can hardly be seen, but will help to minimize the visual scaring. Most of the 'scars' are really just faint lines on my skin. After the breast lift, my breasts are now even perkier than when I was a teenager, needless to say they have gotten my husband's full attention. I can totally rock a t-shirt braless, I can't wait to visit the beach next month. It is a shame that I can't post pictures of the before and after of my breast due to privacy requirements, trust me they are truly remarkable! Doctor told me to still be careful but I cannot wait to get out in the sun and by the beach to enjoy my new younger look and body. I will keep you posted about my recovery progress.


Aug 01 2016
---
Anti-Aging Related Packages