Healthy Dent Dental Clinic
Dental Care, Dental Treatments, Dental Implants, Dental Crowns, Dental Veneers, Teeth Whitening, Root Canal, Tbilisi, Georgia

0105. Sulkhan Saba st 9. app.2, Tbilisi, Georgia

Focus Area:

Healthy Dent Dental Clinic | Dental Treatments | Tbilisi, Georgia
Healthy Dent Dental Clinic Profile Overview

Welcome to Healthy Dent Dental Clinic
Healthy Dent Dental Clinic is a modern dental clinic located in the beautiful city of Tbilisi, Georgia. The clinic was opened in 2010 and since then it's medical team offers a wide range of dental treatments with the latest technology. The success of Healthy Dent Dental Clinic is based on its high standards, and low costs of running a business in Georgia, which results in affordable prices, especially for the international patients.
The clinic is also renowned for its team of highly-qualified and experienced dentists, whose expertise covers a wide range of dental areas. The materials used are of the best quality and are imported from USA, Germany, and Switzerland.
Healthy Dent Dental Clinic is dedicated to providing its patients with the highest quality of care and service in a friendly relaxed atmosphere while working within the planned budget and schedule. The new dental clinic office has three treatment rooms, six dentists, and laboratory with a technician.
By visiting Dental Clinic Healthy Dent in Tbilisi for a dental treatment you can save 60% - 70% or more on your dental expenses. Patients will enjoy a free checkup, free teeth cleaning and free of charge one-day tour of historical places of Tbilisi (including guide and translator). The clinic offers for foreign patients free transportation from the airport to the hotel, and back.

Treatments & Procedures
Prosthodontics (false teeth, dental implants, dentures, veneers, crowns and teeth whitening),
Endodontics (root canals),
Oral surgery (tooth extraction),
Implantology (dental implants),
Cosmetic dentistry (teeth whitening, dental bonding, bridges, dental crowns, dental veneers),
General dentistry (from teeth cleaning to full restorative dental work).

Medical Team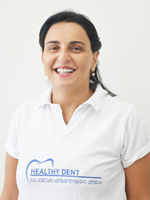 Dr. Maia Mumladze DDS - Chief doctor of the clinic
Prosthodontist
General Dentist
Cosmetic Dentist
Restorative Dentist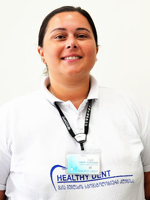 Dr. Nino Vashakidze
General Dentist
Endodontist
Cosmetic Dentist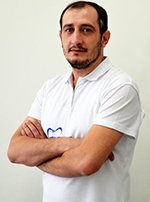 Dr. Valeri Keresekidze
Prosthodontist
Oral Surgeon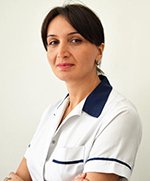 Dr. Ann Dvalidze
Prosthodontist
General Dentist
Cosmetic Dentist
Restorative Dentist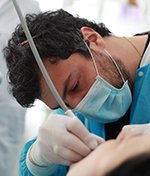 Dr. Vasil Chonishvili
Prosthodontist
Oral Surgeon

"I was in Tbilisi for a few weeks on business. A colleague went to Healthy Dent to have some major work done and he was extremely happy, so I decided to pay the clinic a visit as my teeth were overdue a thorough clean. The results were better than I experience from my regular dental clinic and I rate my regular dentist very highly." John, UK
Why Georgia
Georgia is located at the crossroad of Europe and Asia, at the eastern end of the Black Sea. Georgia is one of the most ecologically diverse countries in the world, with climatic zones ranging from subtropical to high alpine to semi-desert. Georgia is also home to vast expanses of completely unspoiled wildernesses, including one of Europe's largest national parks.
But Georgia is also renowned for its high-quality medical treatments, experienced physicians, and affordable prices. The country is among the top choices for international medical tourists looking for exquisite dental treatments, plastic surgery or fertility procedures.
Find out how Healthy Dent Dental Clinic can transform your oral health and the look of your smile, and take the opportunity to visit our wonderful, historic city of Tbilisi while you are here. Please don't hesitate to contact us for further information about our services.

---
---
Reviews
Nadia

Professional and thorough. Highly recommend!

Google

Mar 09 2021

Allan

This is a great place to go take care of your teeth. The team was very professional examining and providing solutions by priority. I had to do dental veneers and the team did a great job, I felt that I was in good hands. All the people here were very gentle and kind to me. They explained very well what was going on. Thanks to Healthy dent!

Google

Apr 09 2021

Ben

Wonderful clinic that was able to offer a cleaning with barely two days notice. Staff was polite and helpful, and had someone who was able to translate English to make the cleaning super easy.

Google

Jul 23 2021
---
Dentistry Related Packages
Dentistry Related Experiences