Faceline Plastic Surgery Clinic
Plastic Surgery, Cosmetic Surgery, Eyelid Surgery, Breast Augmentation, Facial Contouring, Anti-Aging, Nose Surgery, Seoul, South Korea

JC Building, 591-16, Sinsa-dong Gangnam-gu, Seoul, South Korea

Specialty:

Anti Aging, Cosmetic/Plastic Surgery, Skin Care

Focus Area:

Faceline Plastic Surgery Clinic | Plastic Surgery | Seoul, South Korea
Faceline Plastic Surgery Clinic Profile Overview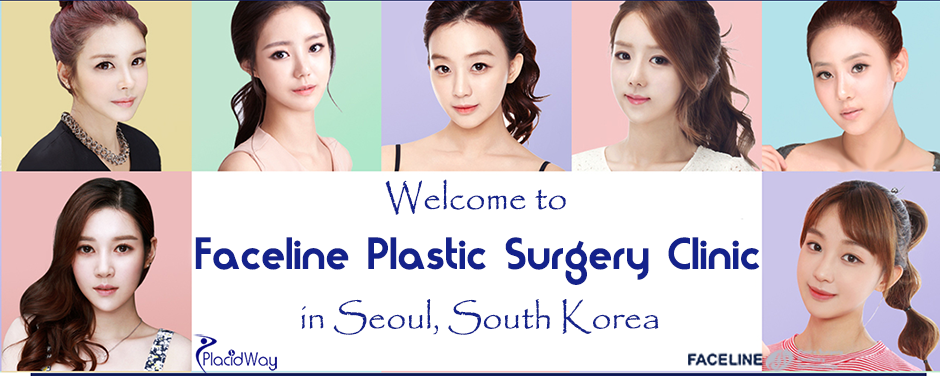 Welcome to Faceline Plastic Surgery Clinic
Located in Seoul, South Korea, Faceline Plastic Surgery Clinic, provides a comprehensive list of cosmetic, plastic and reconstructive procedures, and specializes in eyes and nose surgeries, body and facial contouring, dermatology, anti-aging, breast surgeries and much more.
The medical team always tries to first understand what each patient needs and wants, and then create an effective personalized treatment plan. We offer high standards of ethics and professionalism in delivering our services and we respect our patients' privacy.
Treatments and procedures
Facial contouring
Eye surgery
Nose surgery
Anti-aging
Liposuction
Breast augmentation
Two jaw protruding
For more information about the treatments and procedures offered by Faceline Plastic Surgery Clinic, please contact us!

---
---
Reviews
Ssoo

It was nice that both of the directors were kind. There was no overrecommendation, and it was trustworthy that you carefully picked up and explained the details of the necessary parts. This touched me the most~


Google

Oct 07 2020

goor

I had nose surgery from Dr. Tae-hee Lee, and I was so thankful that the complex part was improved ㅠㅠ I had a long nose, but he kept a smooth line and made it well. The tip of the nose is drooping, so I was stressed every time I took a profile picture. The manager was so kind and answered without missing a single question!

Google

Sep 22 2020

Ahn

I wanted to have facial contouring surgery, but I was so worried and did not have the courage to decide on surgery, so I went to plastic surgeons for about 5 years. After going for counseling for about 5 years, the only hospital where the director did not change was Faceline Plastic Surgery. It has been 3 years since my surgery, but I am very satisfied.

Google

Sep 22 2022
---
Anti-Aging Related Packages