Clinica Smart Nutrition
Nutrition, Healthy Dieting, Pregnancy, Delivery, Psychotherapy, Smart Nutrition Clinic, Bucharest, Romania?

Str Barbu Vacarescu nr 241A etaj 4 Bucharest, Bucharest, Romania

Specialty:

Alternative Medicine, Anti Aging, Chronic Diseases, Detox, Executive Healthcheck, Obesity/Bariatric Surgery, Skin Care, Weight Loss Program, Yoga/Meditation

Focus Area:

Clinica Smart Nutrition | Bucharest | Romania | Obesity/Bariatric Surgery,Detox,Chronic Diseases,Executive Healthcheck
Clinica Smart Nutrition Profile Overview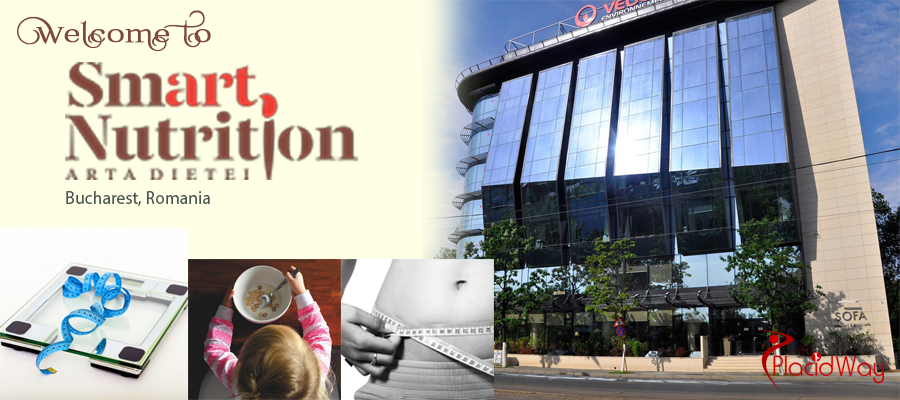 Welcome to the Smart Nutrition Clinic

 
The Smart Nutrition Arta Dietei center is a facility located in Bucharest, Romania. The well-acknowledged clinic offers nutrition-based services, which are known to improve the overall quality of life and prevent numerous diseases. The doctors and experts in the area of nutrition are providing a personal nutritional profile, based on background and genetics. From then onwards. Their main mission is to introduce healthier lifestyle and portion-controlled dieting.
The clinic is packed with modern-day technology and amenities suitable for each patient. Its staffers are positive and uplifting while introducing you to the new era of healthy living.
 The Smart nutrition clinic focuses on providing a warm ambient and a personal collaboration with some of the expert employees.
Treatments and procedures
The services they provide include:
Psycho-nutrition sessions
Regular health observance
Establishing a nutritive and healthy diet
Therapeutic nutrition
Diabetes consultations
Pregnancy and post-delivery dieting and nurturing
Psychotherapy sessions
For more information about the treatments and procedures offered by the Smart Nutrition Clinic, please contact us!

---
---
Reviews
Ioana

Doctor Mihaela Posea helped me lose weight.
· ·

Facebook

Jan 14 2020

Nicoleta

Friendly and sociable staff. Effects of telling.

Facebook

Feb 06 2020

Stefania

Thanks Han & team :)

Facebook

Feb 25 2021
---
Alternative-Medicine Related Packages