Glassy Skin Clinic
Top Skin Care Clinic in Seoul, South Korea by GLASSY SKIN
5th floor, 51 Dosan-daero 81-gil, Cheongdam-dong, Gangnam-gu, Seoul (Address: 100 Cheongdam-dong), Seoul, South Korea

Specialty:

Anti Aging, Cosmetic/Plastic Surgery, Skin Care

Focus Area:

Glassy Skin Clinic | Seoul | South Korea | Dr Hong Jin Joo | Skin Lightening | Face Lifting | Botox | Filler | Skin Laser
Glassy Skin Clinic Profile Overview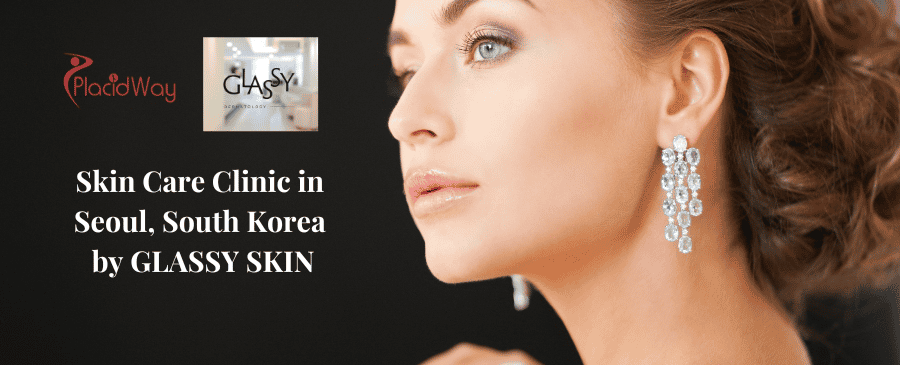 Seoul's Premier Skin Care Clinic
Cheongdam Glassy Skin Clinic is located on Luxury Street in Cheongdam-dong, Gangnam, a favorite place for celebrities, and is about 3600 sqft.
You can receive privately customized laser treatment, skincare, and higher-quality nutrient solution therapy than just skin whitening injections(called Baekok injections) in a private VIP management room.
Glassy Skin Clinic provides total care to make sensitive skin like glass into skin that shines like glass (GLASSY SKIN).
Skincare Specialists' Excellence
Glassy Skin Clinic takes pride in its team of skincare specialists, led by the esteemed dermatologist Dr. Hong Jin Joo, Master of Medicine in Dermatology, Catholic Medical University for hair loss, scalp major. With a passion for helping individuals achieve their desired skin goals, Dr. Judy Hong Jin Joo is highly regarded in the field of dermatology. Her expertise and dedication have earned her the distinction of running the popular 'Doctor JUDY' YouTube channel, which boasts an impressive subscriber count of 230,000. Sharing her personal journey and experiences, Dr. Judy Hong Jin Joo empowers individuals to improve their skin health and instills confidence through her valuable insights and recommendations.
Advanced Skincare Expertise
At Glassy Skin Clinic, cutting-edge skincare expertise merges with state-of-the-art technology to deliver unparalleled results. Led by esteemed dermatologist Dr. Judy Hong Jin Joo, the clinic boasts a team of highly skilled specialists dedicated to providing advanced treatments that address a wide array of skin concerns. From innovative laser therapies to customized skincare regimens, every aspect of your treatment is tailored to meet your unique needs. With an unwavering commitment to excellence, Glassy Skin Clinic ensures that you receive the highest quality care and achieve transformative outcomes.
Transformative Skin Treatments
Experience the power of transformative skin treatments at Glassy Skin Clinic, where the focus lies on enhancing your natural beauty. Offering a range of cutting-edge procedures, such as Collagen Volume Lifting, Glassy Collagen Healer, Softwave Elastic Lifting, and Double Chin Tightener, the clinic addresses various skin concerns with precision and effectiveness. Whether you seek to combat signs of aging, improve skin texture and tone, or target specific problem areas, the skilled professionals at Glassy Skin Clinic are dedicated to helping you achieve your desired glassy complexion.
Cutting-Edge Technology
Glassy Skin Clinic stays at the forefront of skincare innovation by harnessing cutting-edge technology to deliver exceptional results. Equipped with over 38 state-of-the-art lasers and advanced treatment equipment, the clinic offers an extensive range of services to address a wide spectrum of skin conditions. From treating double chins and sagging jawlines to rejuvenating dull and wrinkled skin, their comprehensive selection of advanced technologies ensures that you receive the most effective and tailored solutions for your skincare needs.
Customized Skincare Solutions in Seoul, South Korea
Before treatment (A) Skin type diagnosis test (B) Lifestyle questionnaire (C) Glassy inner beauty 4 types of tests are conducted to find the underlying cause of skin problems.
You can feel the skin improvement effect with a one-day visit with the Glassy One Day signature treatment.
Also, the more treatment you receive, the better the effect.

< Glassy One Day signature treatment >
1) Collagen Volume Lifting
2) Glassy Collagen Healer / Air Skin Shot
3) Softwave Elastic Lifting / PL Lifting (PL=Painless)
4) Double Chin Tightener
5) Whitening / facial redness total care
Achieve Glassy Complexion
Unlock the secret to a luminous and glassy complexion at Glassy Skin Clinic, where beauty and self-care intersect. Driven by the belief that life changes when skin changes, the clinic offers a holistic self-care and self-love, Glassy Skin Clinic encourages individuals to embrace their own skin and body. Understanding the profound impact of healthy skin on overall well-being, the clinic provides a nurturing and supportive environment to help you achieve your skincare goals.
Dr. Judy Hong Jin Joo believes that life changes when skin changes, and she had firsthand experience with it. When your skin becomes healthy, your body also becomes healthy.
Skincare is self-care and self-love. Glassy Skin Clinic will be with you as a companion to help you love your own skin and body.
Our customer representative at PlacidWay will help you connect with Skin Care Clinic in Seoul, South Korea by GLASSY SKIN. Click contact us button below to get started:

---
---