Art Dentistry Maadi
Dental Care, Dental Implants, Dental Veneers, Dental Crowns, Teeth Whitening, All on 4 Dental Implants, All on 6 Dental Implants, Cairo, Egypt

28, Road 233, El Shorta Buildings, Maadi, Cairo, Egypt

Focus Area:

Dental Care | Dental Implants | Dental Veneers | Dental Crowns | Teeth Whitening | All on 4 Dental Implants | All on 6 Dental Implants | Cairo, Egypt
Art Dentistry Maadi Profile Overview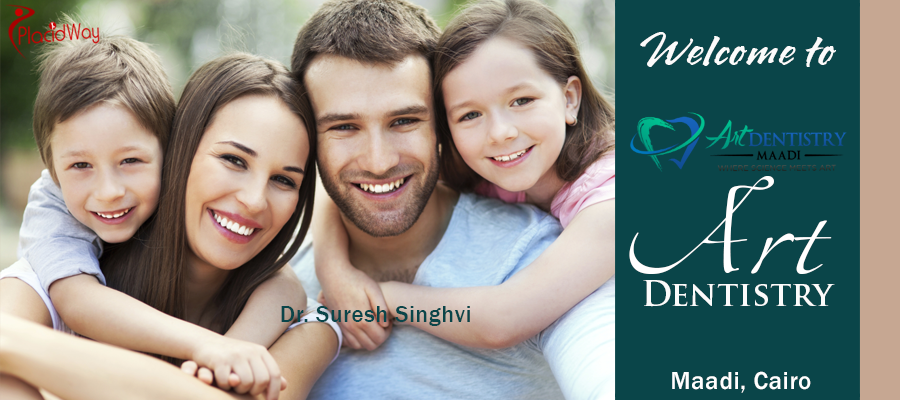 Welcome to Art Dentistry Maadi
Art Dentistry Maadi, located in Cairo, Egypt provides quality dental treatments based on scientific evidence. All treatments are offered by highly qualified dental specialists with prestigious diplomas from national and international universities and years of experience. We focus on our patient's cosmetic needs and provide smiles that are beautiful and natural.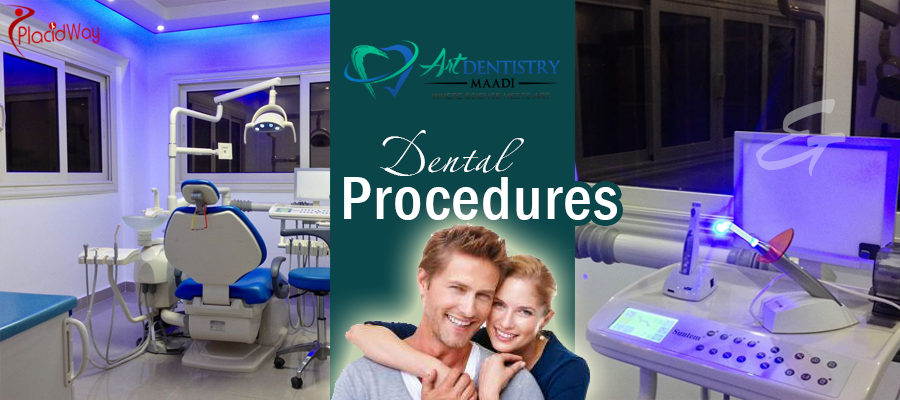 Treatments and procedures
Dental veneers
Dental crowns
Dental fillings
Dental bridges
Teeth whitening
Smile makeover
Root canal
Orthodontic treatment
Tooth extraction
Dental implants
If you want to find out more about the procedures offered by Art Dentistry Maadi or if you need a FREE quote, please contact us!

---
---
Reviews
Li

Dr.Islam is super professional and friendly, he is simply the best dentist I have encountered not to mention that all the staff are super professional too

Google

Feb 10 2021

Spencer

Dont hesitate to choose this dental practice. You will not regret it.

This was my first time going to a dentist outside the United States. I wanted to make sure I had as great, or better care as I would at my normal US dental practice. So, I actually went to two dentists a week apart here in Cairo.

Both offices were nice and had great modern equipment. And both dentists were nice people, however Dr. Islam is far more than a dentist. He is a professional. And a professor on the subject, training students in the field and educating patients as far as they will let him.

He has a level of passion for his work that only the greatest experts in any field do.

This passion extends beyond talk. From the gentle waiting room lighting and tranquil music to the two assistants and way Dr Islam physically interacted with my mouth the entire patient experience was a work of art.

Dr. Islam is incredibly patient. He made sure I did not feel rushed and encouraged me to ask every question I could think of.

To top it all off he used just the right amount of pressure 0.25 Newtons Square Meter if I recall what he said correctly to clean my teeth and gums really, really well and to my amazement without any pain. It actually felt great. Like someone scratching an itch you just cant get with electric toothbrush and dental floss.

About sterilization and sanitation practices at the office, Dr. Islam said he is always happy to be asked about this. He said when you have quality equipment you get excited to show it off. He has a top of the line sterilizer which creates a vacuum and then uses steam. This is exactly what my dentist told me to look out for when I left the US.

Dr. Islam and his assistants set a new bar in what I will look for in medical professionals. I wish I could go there for every dental visit but I wont be in Egypt forever.

Lastly, after I left I wrote down a bunch of notes. Insights I will use to find new dentists and know what to ask them for as I travel from country to country.

Google

Mar 24 2021

Jh

Thanks for honesty doctor islam and nurses.
Very professional and has a passion to patient. My little daughter
She was not cry during take off her teeth because of them efforts
Thank you very much

Google

Jan 11 2022
---
Dentistry Related Packages
Dentistry Related Experiences