PlacidWay Dominican Republic
Affordable Medical & Health Tourism in Dominican Republic with PlacidWay
, Santo Domingo, Dominican Republic

Specialty:

Addiction Treatment, Alternative Medicine, Anti Aging, Ayurveda, Cancer Treatment, Chronic Diseases, Cosmetic/Plastic Surgery, Dentistry, Detox, ENT, Executive Healthcheck, Eye/Lasik Care, Fertility Treatment, General Medicine, General Surgery, Gynecology Treatment, Hair Transplantation, Heart Care/Surgery, Laparoscopic Surgery, Laser Surgery, Medical Spa Treatment, Neurology, Obesity/Bariatric Surgery, Organ Transplant, Orthopedic/Knee Surgery, Pediatric Treatment, Radiology/CT Scans, Rehabilitation, Robotic Surgery, Skin Care, Spine Care/Surgery, Sports Medicine, Stem Cell Therapy, Urology, Vascular Surgery, Weight Loss Program, Yoga/Meditation

Focus Area:

PlacidWay Medical Tourism in Dominican Republic | Dental Work | Plastic and Cosmetic Surgery Eye Care | Fertility Treatments | Reconstructive Procedures Stem Cell Therapy | Orthopedic Health | Obesity Surgery | Laparoscopic Surgery | Heart Care | Cancer Treatments| Robotic Procedure
PlacidWay Dominican Republic Profile Overview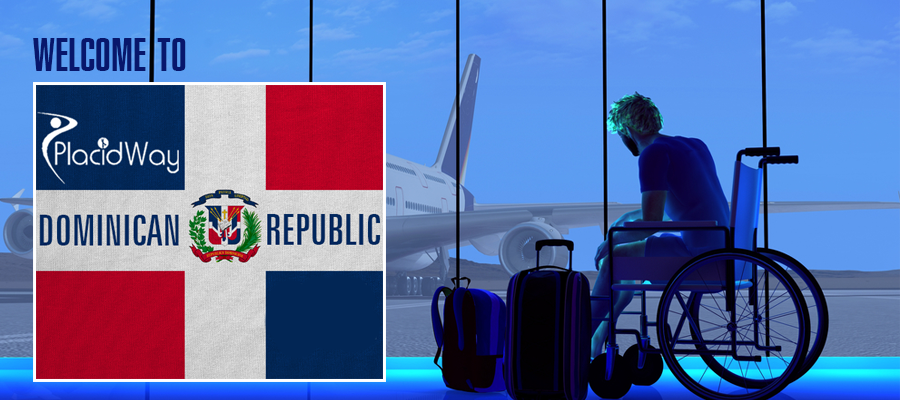 Welcome to PlacidWay Dominican Republic Medical Tourism
PlacidWay Dominican Republic perfectly combines world-class medical care with amazing travel options all over the Globe at affordable prices. If you are looking for high-quality, pocket-friendly medical treatment, traditional or alternative methods to improve or to preserve your health, or if you have a condition that requires special medical attention, PlacidWay Dominican Republic offers a variety of options for you to choose.
In the Dominican Republic, the tourist centers and all cities have renowned health centers with modern medical services. Plus, numerous hotels have medical dispensaries with qualified personnel. Physicians and medical centers in the Dominican Republic professionally cater to the health travelers with the help of the latest in medical technology and techniques, while also understanding the needs and requirements of the patients, with diverse language backgrounds and diverse translations available in most of the hospitals and clinics.
A growing number of medical tourists have been taking advantage of the amazing destination perks offered by the Dominican Republic. Thanks to its proximity to the US, many surgeons and doctors have been internationally trained, providing state-of-the-art health care services for patients who choose this destination.
PlacidWay Dominican Republic collaborates only with renowned clinics and hospitals, highly qualified and trained physicians, and the latest technological equipment. We help patients choose among numerous affordable treatment options specially customized for them!
Medical Treatments and Procedures offered by PlacidWay Medical Tourism in Dominican Repubic
Dental Care

Plastic and Cosmetic Surgery

Eye Surgery

Fertility Treatments

Reconstructive Surgery

Urology

Orthopedic Surgery

Obesity Surgery

Laparoscopic Surgery

Heart Care

Vascular Surgery

Cancer Treatments

Robotic Surgery
… and many others.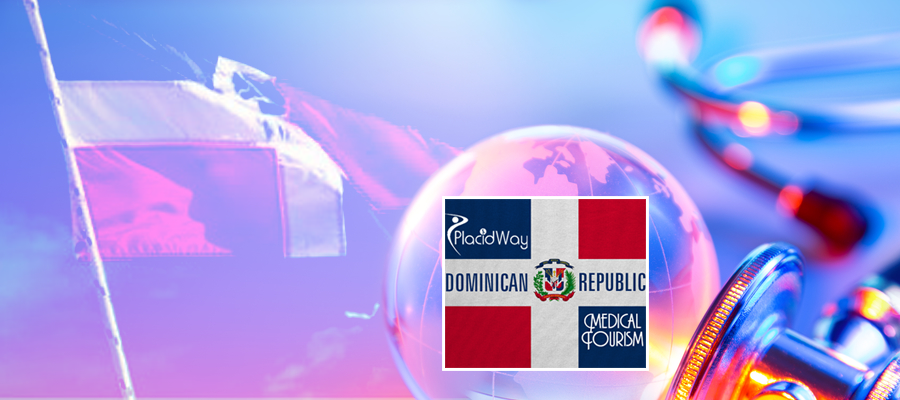 Why Choose PlacidWay for Health Tourism in Dominican Republic?
Outstanding healthcare options according to the patients' budget, needs, and requirements

Comprehensive, custom-tailored health care programs and solutions

All our medical providers are accredited with international standards

Cutting-edge technology

We will guide you throughout the entire medical experience

We have years of experience in helping patients find the best healthcare, medical packages, and treatments

We ensure that you will get the best medical treatments at the best prices
Choose PlacidWay Dominican Republic and enjoy high-quality and affordable medical tourism. We are here to help you make the best choices! Contact us!

---
---