Affordable Brazilian Butt Lift - BBL in Dominican Republic
Package price starting from:
$3800
Treatment:
Cosmetic/Plastic Surgery, Brazilian Butt Lift
Location:
, Dominican Republic
Focus Area:
Brazilian Butt Lift | Plastic Surgery | Cosmetic Surgery | Butt Lift | Liposuction | Hips | Buttocks | Dominican Republic
---
Brazilian Butt Lift in Dominican Republic - Choose Safe BBL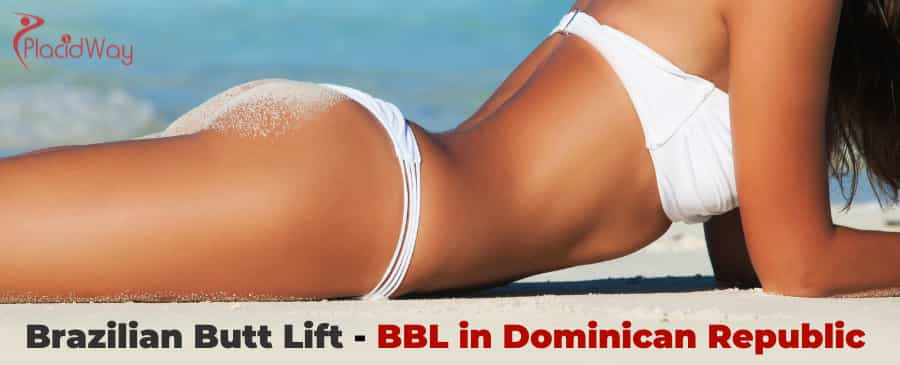 BBL in Dominican Republic is a cosmetic surgery procedure that involves transferring fat from one area of the body to the buttocks and hips to create a more shapely appearance.
Compare to the US and Canada where BBL cost is $10,500 to $12,000. However, BBL Cost in Dominican Republic starts from $3,800. 
| | |
| --- | --- |
| Country | Brazilian Butt Lift Cost |
| Dominican Republic | $3,800 |
| United States | $12,000 |
| Canada | $10,500 |
Brazilian Butt Lift Packages Prices in the Dominican Republic
The price of brazilian butt lift packages in Dominican Republic typically ranges between $3,800 to $5,200 in the best plastic surgery clinics.
| | |
| --- | --- |
| Clinics | BBL Packages Price |
| | $4,000 |
| | $5,200 |
| | $3,800 |
| | $3,800 |

How Much Does Lipo 360 with BBL Cost in Dominican Republic?
The cost of Lipo 360 with BBL in dominican Republic is around $5,000.
The Dominican Republic has become one of the leading destinations for BBL surgery, due to the high quality of care and relatively low cost. BBL in Dominican Republic can provide patients with a number of benefits, including a more youthful appearance, improved self-confidence, and a boost to their overall self-esteem. Consider a Brazilian buttl ift if you want to get:
Improving the overall proportions of the body

Enhancing the roundness and fullness of the buttocks

Creating a more youthful and attractive appearance

Providing a natural-looking result

Can be done as a combination procedure with liposuction to remove unwanted fat in other areas of the body.
Hospital stay (as required)

Medications while on location

Pre-op exams

All medical-related costs (hospital fees, doctor fees, equipment, nurse care, operating room, etc.)

Hotel stays (as required)

Transportation - pick-up - drop off to/from the airport and hotel transfers
Package Exclusions:
Airfare

Accommodation

Meals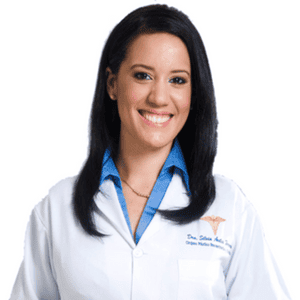 Dra. Silvia Aviles is a board-certified plastic surgeon who has been practicing in the Dominican Republic for over 15 years. She specializes in all types of plastic surgery, including breast augmentation, liposuction, and tummy tucks. She is also one of the few surgeons in the country who is certified to perform Brazilian butt lift surgery.
Dominican Republic is quickly becoming one of the most popular destinations for cosmetic surgery. And it?s no wonder why. The country offers a wide variety of procedures at a fraction of the cost of what you would pay in the US or Europe. 
But with so many options, how do you know which clinic to choose? Here are five reasons why you should consider choosing us for your Brazilian Butt Lift in Dominican Republic: 
1. We only use the latest and greatest techniques and technologies. This ensures that you get the best results possible. 
2. Our staff is highly trained and experienced. You can rest assured that you are in good hands. 
3. We go above and beyond to make sure that our patients are comfortable and relaxed during their stay with us. 
4. Our prices are unbeatable. You won?t find a better value anywhere else. 
5. We have a proven track record of success. We have helped hundreds of patients achieve their desired results. 
Dominican Republic BBL Before and After
BBl in Dominican Republic is a popular procedure that can help you achieve a shapely, curvaceous rear end. However, there are still many misconceptions about this procedure. Here are some of the most frequently asked questions about BBl in Dominican Republic:
How Much Does a BBL Cost in Dominican Republic?
The cost of a Brazilian Butt Lift (BBL) in the Dominican Republic can vary depending on several factors, such as the surgeon's experience and reputation, the location of the clinic, and the specific technique used.
On average, the cost of a BBL in the Dominican Republic is $3,800.
Is it Safe to Get BBL in Dominican Republic?
Yes, it is very safe to get Brazilian Butt Lift in Dominican Republic when you choose board-certified cosmetic surgeon for the treatment. You will get the same services compare to United States.
Am I Good Candidate for Brazilian Butt Lift in Dominican Republic?
If you are considering BBL in Dominican Republic, it is important to ensure that you are a good candidate for the procedure. Generally, good candidates for BBL are individuals who are in good overall health, have enough excess fat to harvest, and have realistic expectations for the results of the procedure.
How Long Does BBl in Dominican Republic Take?
The length of time required for BBl in Dominican Republic will depend on the amount of fat being transferred and the individual patient's anatomy. However, most procedures take between two and four hours to complete.
Recovery After Brazilian Butt Lift in Dominican Republic
Recovery from BBL surgery can take some time, but there are a few things you can do to help the healing process along. First, it's important to get plenty of rest. You'll also need to wear a compression garment to help reduce swelling and bruising. Additionally, you'll need to avoid sitting or lying on your back for extended periods of time. Taking these steps will help you recover quickly and enjoy your new look.
If you are considering having BBL surgery, we encourage you to contact us today to learn more about what we can do for you. We would be happy to answer any questions you may have and help you take the first step towards achieving your dream body!

Related Experiences:
Brazilian Butt Lift in South Korea
Brazilian Butt Lift in India
Brazilian Butt Lift in Bangkok, Thailand
Brazilian Butt Lift in Izmir, Turkey
Brazilian Butt Lift in Guadalajara, Mexico
Brazilian Butt Lift in Mexico City, Mexico
---