Sex Reassignment Surgery in Thailand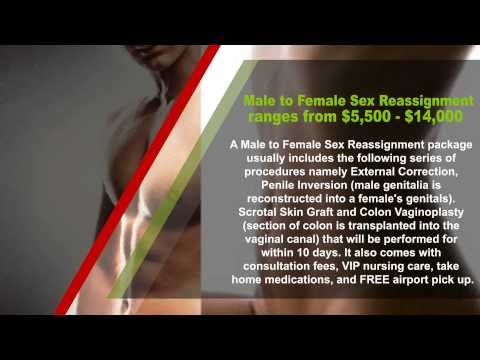 Sex Reassignment Surgery in Thailand, Top Sex Reassignment Clinics in Thailand, Sex Reassignment surgery, Sex Change Operation Thailand, Sex Change Abroad, Sex Reassignment Surgery Packages, Sex Reassignment Female to Male, Sex Reassignment Male to Female, Cost of Sex Reassignment Surgery, transgenders, Thailand, Male to Female Sex Reassignment
Category:
Medical Tourism Thailand
Procedure:
Cosmetic/Plastic Surgery
Source: YouTube
Sex Reassignment Surgery is a great option for transgenders, gay and lesbians who want to align their physical body into their body's internal experience. Basically, sex change surgeries alter the physical attributes and sexual functions of the patient, aligning it into his/hers identified gender.
The cost of male to female sex reassignment package in Thailand ranges from $5,500 - $14,000. A Male to Female Sex Reassignment package usually includes the following series of procedures namely External Correction, Penile Inversion (male genitalia is reconstructed into a female's genitals). Scrotal Skin Graft and Colon Vaginoplasty (section of colon is transplanted into the vaginal canal) that will be performed for within 10 days.

Sex Reassignment Surgery in Thailand
Keywords: Sex Reassignment Surgery in Thailand, Top Sex Reassignment Clinics in Thailand, Sex Reassignment surgery, Sex Change Operation Thailand, Sex Change Abroad, Sex Reassignment Surgery Packages, Sex Reassignment Female to Male, Sex Reassignment Male to Female, Cost of Sex Reassignment Surgery, transgenders, Thailand, Male to Female Sex Reassignment