PlacidWay Medical Tourism Marketing & Facilitation Company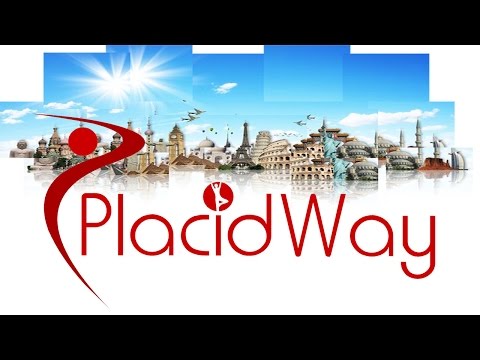 Placidway Medical Tourism Marketing & Facilitation Company, Placidway Medical Tourism, Medical Tourism Company, Medical Tourism, Medical Travel Company, Healthcare, Medical Tourism, Health Vacations, Dental Vacations, Health Tourism, Cosmetic Vacations, Medical Care, Tourism, Exotic Travel, Global Medical Tourism Company, Healthcare Assistant, Wellness Tourism, Medical Treatment Abroad, Placidway Patient Coordination
Source: Youtube
PlacidWay Medical Tourism Facilitation & Marketing Company
Finding the right treatment and doctorfor your health can be a real confusing and frustrating experience. Whether you are looking to solve a health problem locally or globally, you need to know what are the choices you have, based on your specific health condition, budget requirements or destination considerations. PlacidWay, a worldwide market leader in medical tourism, provides you the informational resources needed to evaluate your global options. It helps you find the right healthcare solution based on your specific health needs, affordable care, while meeting the quality standards that you expect to have in healthcare.
PlacidWay Medical Tourism Marketing & Facilitation Company is designed for you. As you place a premium on your quality of life, whether you have a physiological need requiring medical attention, a social motivation to change the way you look, or an inherent desire to seek self-actualization through organic, holistic, and healthy healthcare options, PlacidWay provides you with enormous options. PlacidWayis a tool to help you research your best option, whether you are seeking heart surgery or fertility treatment, chronic disease or dental care, or anything in between.
We are here to guide you in taking all the necessary steps, one at a time, in order to make the informed decisions for your health. Everything you choose is designed by you and for you and we are glad to have helped in the process! Experience the fruit of your own explorations and customization! This is what medical tourism is about: Freedom of making personalized and informed health decisions!
Click the button below!

PlacidWay Medical Tourism Marketing & Facilitation Company
Keywords: PlacidWay Medical Tourism Marketing & Facilitation Company, PlacidWay Medical Tourism, medical tourism company, medical tourism, medical travel company, healthcare, medical tourism, health vacations, dental vacations, health tourism, cosmetic vacations, medical care, tourism, exotic travel, Global Medical Tourism Company, healthcare assistant, wellness tourism, medical treatment abroad, PlacidWay patient coordination