Do You Suffer from Varicose Veins? Diagnosis and Treatment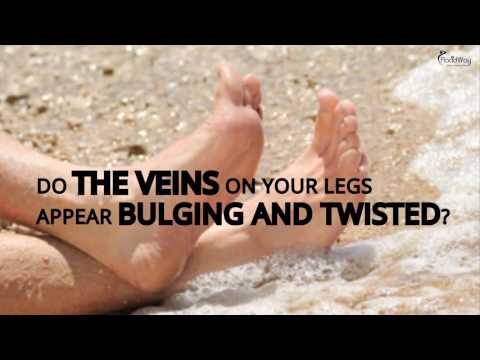 Varicose Veins Causes, Varicose Veins Pain, Varicose Veins Removal, Varicose Veins Prevention, Varicose Veins Treatment, Leg Pain, Varicose Veins Surgery, Medical Tourism, Placidway, Varicose Veins Ankles, Varicose Veins Arms, Varicose Veins And Spider Veins, Varicose Veins Best Treatment
Category:
Source: You Tube
Nearly 25% of women and 18% of men suffer daily from discomfort associated with varicose veins (chronic venous insufficiency). Varicose veins often cause leg pain, cramping, pelvic pain, unsightly bulging and leg swelling. Patients will often describe their legs as feeling tired and achy.

The visible bulging varicose veins, however, are often only the "tip of the iceberg" and typically reflect significant underlying problems with circulation. Left untreated, varicose vein disease may lead to disabling edema, skin ulceration and blood clots.
Up to 30% of patients diagnosed with restless leg syndrome may actually be suffering from varicose veins. Varicose veins may also occur in the pelvis (pelvic venous congestion) and can be a significant source of chronic pelvic pain and heaviness in women.

Fortunately, technological advancements have dramatically improved varicose vein treatment.
To know more about Varicose Veins Treatment, please contact us!
Email: [email protected]
Call us: +1.303.500.3821

Follow us!

Facebook:
https://www.facebook.com/Placidway

Twitter:
https://www.twitter.com/placidway

Google+:
https://plus.google.com/u/0/+Placidway/

Pinterest:
https://pinterest.com/placidway/
Or simply click the button below!

Varicose Veins: Causes, Symptoms, and Diagnosis
Keywords: Varicose Veins Causes, Varicose Veins Pain, Varicose Veins Removal, Varicose Veins Prevention, Varicose Veins Treatment, Leg Pain, Varicose Veins Surgery, Medical Tourism, Placidway, Varicose Veins Ankles, Varicose Veins Arms, Varicose Veins And Spider Veins, Varicose Veins Best Treatment