Medical Tourism in Romania | PlacidRomania a Global Health Care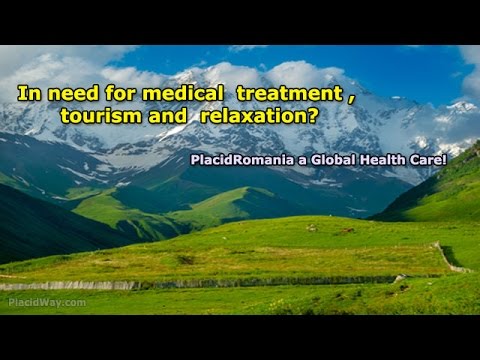 Romania Medical Travel, Travel to Romania for Medical Treatment, Romanian Medical Tourism, Helathcare in Romania, World Class Medical Treatment in Romania, Cosmetic Surgery in romania, Best Dosctors in Romania,Dental Treatments in Romania, Medical Tourism in Europe, Placidway Medical Tourism
Category:
Medical Tourism Industry News
Source: You Tube
Medical tourists in Romania usually come in from countries like Germany, Italy, France, Israel and the UK because of the affordablility of their health treatments and high quality health care.
For more inforation concerning medical tourism in Romania, dentistry, Romania dental treatments, Romania medical procedures and many more healthcare solutions in Romania, do not hesistate to contact us. It's free!
Simply click the button below

Addiction Treatment and Therapy in Costa Rica
Keywords: Romania Medical Travel, Travel to Romania for Medical Treatment, Romanian Medical Tourism, Helathcare in Romania, World Class Medical Treatment in Romania, Cosmetic Surgery in romania, Best Dosctors in Romania,Dental Treatments in Romania, Medical Tourism in Europe, Placidway Medical Tourism