How to Identify Skin Cancer | Skin Cancer Risk Factors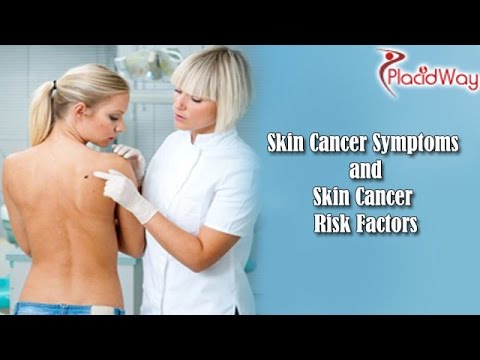 Skin Cancer Symptoms, Skin Cancer Signs, Skin Cancer Pictures, Types Of Skin Cancer, Skin Cancer Treatment, Skin Cancer Signs, Skin Cancer Pictures, Types Of Skin Cancer, Skin Cancer Treatment, How To Cure Skin Cancer, Mohs Surgery, Dermatology, Melanoma, Skin, Placidway Video, Medical Tourism
Category:
Cancer Treatment Abroad
Procedure:
Cancer Treatment
Source: You Tube
In this video you will learn about skin cancer factors. Skin cancer is the most common form of cancer.
Skin cancer is caused due to the abnormal growth of cells on the outer surface of the skin namely the epidermis. This causes formation of lumps on the skin surface and hence the detection at the initial stages.
These days' human-beings are much more prone to skin cancer, due to increased exposure to the sun's harmful Ultra-Violet (UV) radiations.
For more information about how to indentify skin cancer and skin xancer factors, please contact us. It's free!
Simply click the button below

How to Identify Skin Cancer | Skin Cancer Risk Factors
Keywords: Skin Cancer Symptoms, Skin Cancer Signs, Skin Cancer Pictures, Types Of Skin Cancer, Skin Cancer Treatment, Skin Cancer Signs, Skin Cancer Pictures, Types Of Skin Cancer, Skin Cancer Treatment, How To Cure Skin Cancer, Mohs Surgery, Dermatology, Melanoma, Skin, Placidway Video, Medical Tourism