Introducing PlacidWay Bariatric Surgery Program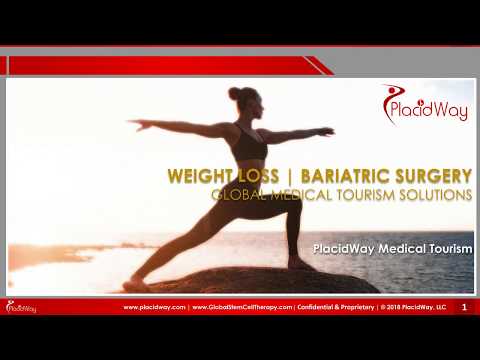 PlacidWay Medical Tourism, Obesity/Bariatric Surgery Prices, Obesity/Bariatric Surgery Packages, Obesity/Bariatric Surgery Doctors Worldwide, Obesity/Bariatric Surgery Centers, Obesity/Bariatric Surgery Testimonials and Reviews
Category:
Obesity | Weight Loss Surgery
Procedure:
Obesity/Bariatric Surgery
Source: YouTube
Introducing PlacidWay Bariatric Surgery Program
Obesity is one of the most prevalent causes of multiple diseases and conditions that afflict people in the United States today. Some people who are more than 100 pounds overweight may find it difficult to lose weight through traditional methods and look to weight-loss treatments and surgeries to provide the answer for long-term weight loss.
For more information about the procedure, please contact us!


Website: https://www.placidway.com
Phone number: +1.888.296.6664
Email: [email protected]
Follow us:
PlacidWay About Us Page: https://www.placidway.com/aboutus.php
PlacidWay Blog: https://www.placidblog.com/blog/
Facebook: https://www.facebook.com/Placidway
Twitter: https://twitter.com/placidway
YouTube: www.youtube.com/user/placidways
Pinterest: https://www.pinterest.com/placidway/
Google Plus: https://plus.google.com/u/0/+Placidway/posts
Linked In: https://www.linkedin.com/in/PlacidWay
Instagram: https://www.instagram.com/placidway/
Crunchbase: https://www.crunchbase.com/organization/placidway
Introducing PlacidWay Bariatric Surgery Program
Keywords: PlacidWay Medical Tourism, Obesity/Bariatric Surgery Prices, Obesity/Bariatric Surgery Packages, Obesity/Bariatric Surgery Doctors Worldwide, Obesity/Bariatric Surgery Centers, Obesity/Bariatric Surgery Testimonials and Reviews