PlacidWay Medical Tourism Guadalajara Mexico
Affordable Health Tourism in Guadalajara, Mexico with PlacidWay
, Guadalajara, Mexico

Specialty:

Anti Aging, Cosmetic/Plastic Surgery, Skin Care

Focus Area:

PlacidWay Medical Tourism in Guadalajara, Mexico | Cosmetic Surgery | Liposuction | Tummy Tuck | Brazilian Butt Lift | Face Lift | Rhinoplasty | Breast Implants | Boob Jobs | Skin Care
PlacidWay Medical Tourism Guadalajara Mexico Profile Overview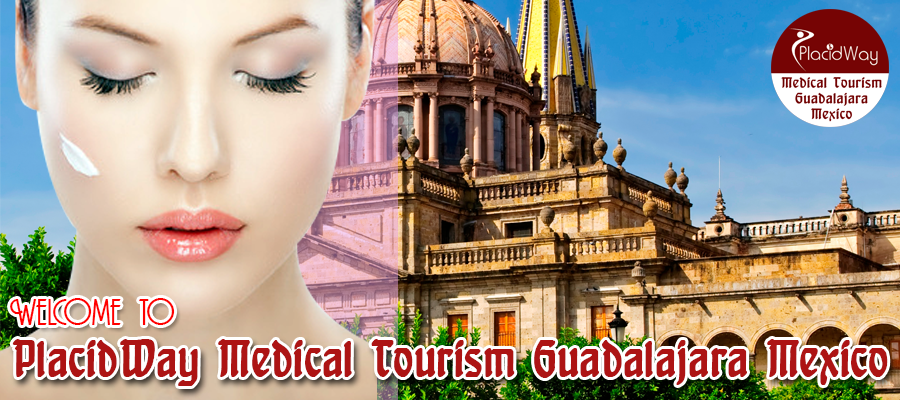 Welcome to PlacidWay Medical Tourism Guadalajara Mexico- Best Cosmetic Procedures in Guadalajara, Mexico
PlacidWay Medical Tourism Guadalajara Mexico offers you an amazing opportunity of choosing reputed doctors, medical centers and treatment packages for your medical needs. We are offer superior, world-class, and affordable medical solutions to patients who are looking for cosmetic treatment options. We perfectly combine high-quality healthcare with amazing travel options in Mexico at pocket-friendly prices.
PlacidWay Medical Tourism Guadalajara Mexico is your comprehensive solution for cosmetic procedures, including world-class cosmetologists, operating surgeons and consulting doctors. We are number one in providing latest in cosmetic surgical facilities and medical technologies, treatments & procedures. We have helped hundreds of clients who've chosen their cosmetic services and gain access to world-class medical facilities at Guadalajara. As a global network of hospitals, clinics and doctors, PlacidWay Medical Tourism Guadalajara Mexico has helped to gain patients' trust and develop a special relation with them, helping them with accurate information about cosmetic treatment options and prices.
PlacidWay Medical Tourism Guadalajara Mexico has partnerships only with the best cosmetic surgical doctors and specialists in Guadalajara, trained in the best universities in Europe, USA and Asia. Working only with accredited clinics and hospitals, PlacidWay Medical Tourism Guadalajara Mexico is carefully selecting cosmetology clinics and medical centers based on their patient policies.
Cosmetic Treatment Options Offered By PlacidWay Medical Tourism Guadalajara, Mexico
At PlacidWay Medical Tourism Guadalajara Mexico we aim to provide you cosmetology options among the most convenient for you; customized care and worldwide solutions for options such as:
Abdominal Etching

Abdominoplasty

Arm Lift

Body Lift

Brachioplasty

Breast Augmentation

Breast Implants

Breast Lift

Breast Reduction

Brow Lift

Buttock Enlargement

Buttock Lift

Buttock Reduction

Calf Implants

Cheek Surgery

Chemical Peel

Chin Contouring

Chin Implant

Cleft Lip Palate

Dermabrasion

Dimple Creation

Ear Surgery

Eyelid Surgery

Face Lift

Facial Implants

Fat Transplant or Cell Assisted Lipotransfer

Forehead Contouring

Forehead Life

Gynaecomastia

Hair Restoration and Transplantation

Labial Reduction

Labiaplasty

Laser Lipolysis

Laser Skin Resurfacing

Lip Implant

Lip Surgery

Liposculpture

Liposuction

MACS Lift

Mini Abdominoplasty

Mommy Makeover

Neck Lift

Nipple Inversion Correction

Nipple Reduction or Areola Reduction

Nose Surgery/Rhinoplasty

Pectoral Augmentation

Penile Augmentation

Platelet Rich Plasma PRP for Skin

Reconstructive Breast Surgery

S Mini Face Lift

Scars and Deformities

Sex Change Operation

Skin Resurfacing

Spider Web Technique

Thigh Lift

Thread Lift

Tummy Tuck Surgery

Upper Body Lift

Vaginoplasty

Varicose Vein Removal
Why Choose PlacidWay Medical Tourism Guadalajara for Selective Cosmetic Procedures?
PlacidWay Medical Tourism Guadalajara Mexico team understands the cosmetic treatment needs and connects the medical treatment seekers to right providers. We offer the followings benefits to the medical travelers travelling to Guadalajara, Mexico for cosmetic medical needs that they are looking for:
Offer a list of customized cosmetic medical solutions taking into account patient's specific needs

Offer comprehensive guidance to ensure the best cosmetic treatment at the best cost

Connect patients visiting Guadalajara to accredited cosmetologists with international standards

Promote comprehensive cosmetic treatment programs and solutions

Explore and customize cosmetic treatment options that fit patient's personal needs and desires
PlacidWay Medical Tourism Guadalajara offers a wide range of cosmetic solutions at that fit your needs, desires, and finances. Contact us for a FREE quote!

---
Reviews
Anonymous


Dr. Cardenas impressed me with his honest assessment and sincerity at the very first consultation. I immediately knew I could trust him with the care of my face. After seeing the outcome, I realized how Dr. Cardenas had worked to give me the most natural looking results.


Dec 23 2021
---
Anti-Aging Related Packages