Gastric Sleeve Surgery in Mexico with High Quality Care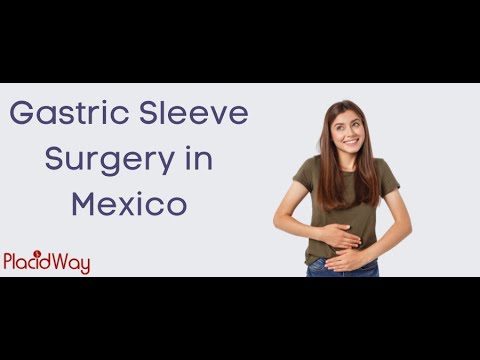 Watch Video Guide for Gastric Sleeve Surgery in Mexico
Category:
Gastric | Bariatric Surgery Videos
Procedure:
Obesity/Bariatric Surgery
Source:
Get Permanent Solution for Obesity with Gastric Sleeve Surgery in Mexico
Check below Video of Gastric Sleeve Surgery in Mexico. Make your reservation now at for Bariatric Surgery in Mexico at PlacidWay. Obesity is a problem that many people face. You are not alone. Gastric sleeve surgery is a permanent solution to obesity and it's something you should consider if you want to lose weight. This surgery isn't just safe but also affordable, which is why so many people are choosing to have it done in Mexico.
With the price starting from $4,500, clinics in Mexico offer high-quality care and services that are 60%-80% less expensive than what you would find in other countries. You can be sure that you will receive the best possible care when you choose to have your gastric sleeve surgery done in Mexico. So what are you waiting for? Visit our site and learn more about gastric sleeve surgery in Mexico!
A Sleeve Gastrectomy is where an enormous piece of the stomach is eliminated so it's a lot smaller than it was previously. This implies you can't eat however much you could before surgery and you'll feel full sooner.
Here are several advantages of Gastric Sleeve Surgery in Mexico:
Gastric Sleeve Surgery in Mexico will make you more confident than before with a more proportional appearance of your body. In addition, you can also eliminate the obesity that you experience in the best way, without relying on a physical diet that is full of struggle. Please contact us to get the best solution for Gastric Sleeve Surgery in Mexico; we are available 24/7 for you!

Most Viewed Video about Gastric Sleeve Surgery in Mexico
Keywords: Gastric Sleeve Surgery in Mexico