Best orthopedic doctors in India treat patients using surgical and non-surgical methods to correct problems. Indian orthopedic surgeons are educated from recognized medical colleges in India or abroad and generally have a work experience of more than 10 years.
These doctors work closely with many allied health professionals in the treatment of their international patients. The dedicated team of the best doctors focuses on restoring bones, joints, and muscles to allow you to return to your active lifestyle. ?
What is Orthopedic Surgery?
Orthopedic surgery is performed by a medical specialist such as an orthopedist or orthopedic surgeon, who is trained to assess and treat problems that develop in the bones, joints, and ligaments of the human body. Orthopedic surgery spans a wide range of procedures that address and attempts to correct these problems:
Skeleton and its attachments,
Ligaments,
Tendons,
The nervous system, such as those that arise from a spine injury.
Do I Need Orthopedic Surgery?
You have to consult with your doctor to see if you need orthopedic surgery. Best candidates for orthopedic surgery are patients who have:
fractures and dislocations
torn ligaments, sprains, and strains
tendon injuries, pulled muscles, and bursitis
ruptured disks, sciatica, low back pain, and scoliosis
knock knees, bow legs, bunions, and hammer toes
arthritis and osteoporosis
bone tumors, muscular dystrophy, and cerebral palsy
club foot and unequal leg length
abnormalities of the fingers and toes and growth abnormalities
Societies and Associations Your Orthopedic Surgeon Should Belong To:
Indian Orthopaedic Association
Indian Medical Association
Maharashtra Orthopaedic Association
Aurangabad Orthopaedic Association
Indian Society of Hip & Knee surgeons
Arthroscopy society of India
Indo-French Orthopaedic Association
The Asia Pacific Orthopaedic Association (APOA)
Medical Council of India
Membership in the National Academy of Medical Sciences (MNAMS), India
Delhi Medical Association
Paediatric Orthopaedic Society of India
The Best Orthopedic Doctors in India

Dr. Narendra Vaidya | Pune, India
Dr. Narendra Vaidya is one of the best surgeons performing the main four joint replacement surgeries. He received several awards and has been involved in many research and training (both local and international) projects.

Dr. A.K.Venkatachalam | Dr. A. K. Venkatachalam's MJRC Clinic | Chennai, India
Dr. A.K.Venkatachalam is a Orthopedics, Knee, Hip and Shoulder Surgeries specialist. He completed several courses in the UK and India. He also published his work in international journals.

Dr. Mahesh Reddy | Nova Specialty Surgery | Bangalore, India
Dr. Mahesh Reddy is specialized is Orthopaedics Shoulder Arthroscopy Bankart Repair Rotator Cuff. He is one of the foremost shoulder surgery specialists in India. He graduated from the University of Liverpool. 

Dr. Kaustubh Ravindra Durve | Nova Specialty Surgery | Bangalore, India
Dr. Kaustubh Ravindra Durve is a Knee and Shoulder Surgeon and Joint Replacement & Arthroscopy Specialist. He attends many conferences and seminars and he also involved in plenty of research and training projects.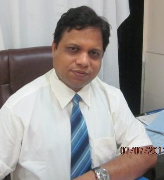 Dr. Satish K. Puranik | Nova Specialty Surgery | Bangalore, India
Dr. Satish K. Puranik has a clinical focus and expertise in primary and revision hip/knee arthroplasty and spine surgery. He is member of several societies and associations and he also attends related conferences and seminars.
Important Questions to Ask Your Orthopedic Surgeon:
1. Are you board-certified or licensed?
2. May I know what your qualifications are?
3. Are you a member of any society or association?
4. How many years of experience do you have?
5. Did you undergo training within this field?
6. What is the success rate of this surgery?
7. What are the advantages and disadvantages of the surgery? What about the risks, complications and side effects?
8. How will you treat side effects?
9. Where will the surgery be performed?
10. What if something goes wrong during or after the surgery?
11.  What if I am not happy with the results?