Stemrx Bioscience Solutions Pvt. Ltd
Multi-Specialty Hospital in Mumbai, India for Regenerative Medicine
Jagatguru Aadi Shankracharya Marg F2-C Navi Mumbai 400706, Mumbai, India

Specialty:

Alternative Medicine, Anti Aging, Cancer Treatment, Chronic Diseases, Detox, Neurology, Stem Cell Therapy, Sports Medicine

Focus Area:

Stemrx Bioscience Solutions Pvt. Ltd | Mumbai | India | Skin Care | Regenerative Medicine | Anti-Aging | Cancer treatment | Plastic surgery | Dental Care | ENT | General Medicine | Infertility IVF treatment | Neurology
Stemrx Bioscience Solutions Pvt. Ltd Profile Overview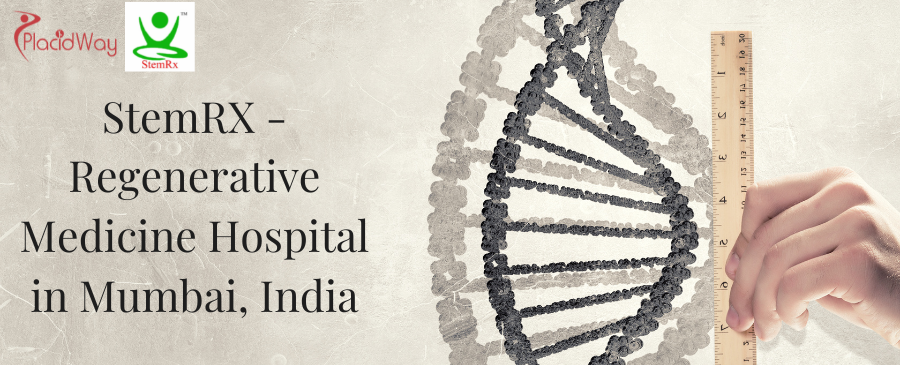 Stemrx Bioscience Solutions is a state-of-the-art hospital located in the bustling city of Mumbai, India. Established in 2011, StemRx envisioned utilizing the potential of cells to their highest calibre. We at StemRx believe in harnessing and regenerating the power of cells/stem cells/biological for research and therapy, that will lead to quality and longevity of life.
Located in Maharashtra, India, Stemrx Bioscience Solutions Pvt. Ltd is a renowned medical center specializing in Skin Care treatments and flawless, affordable procedures such as Anti aging Treatment, Botox Treatment, Cellulite Removal, Chemical Peel, Dermabrasion, Laser Skin Resurfacing, Surface Repair Treatments and many more.
Known as the Centre of Excellence, the facility is a one-stop solution for all kinds of conventional, various degenerative conditions, immuno-deficiencies, metabolic diseases, neurological disorders, rare diseases and orphan diseases. We have a GMP-grade lab with necessary manufacturing licenses from CDSCO, FDA, GMP and other regulatory bodies.
The hospital's location in Mumbai makes it easily accessible to patients from all over the city and surrounding areas. The hospital also provides transportation services for patients who need it.
At Stemrx Bioscience Solutions, patient care is our top priority. We strive to provide the best possible medical care and to make our patients feel comfortable and at ease during their stay with us.
Reasons to choose StemRx in Mumbai India for Regenerative Medicine
One of the world's leading hospitals and medical centers for stem cell therapy.

Access to top-notch medical facilities and equipment, including advanced imaging and diagnostic tools, cutting-edge stem cell research, and state-of-the-art treatment options.

A team of highly skilled and experienced stem cell therapy specialists, including doctors, nurses, and other healthcare professionals who are dedicated to providing the best possible care to patients.

A wide range of stem cell therapy options, including adult stem cell therapy, embryonic stem cell therapy, and cord blood stem cell therapy, to suit the needs and preferences of each patient.

Access to cutting-edge research and clinical trials, which allows patients to benefit from the latest advances in stem cell therapy and stay at the forefront of this rapidly evolving field.

Competitive pricing and flexible financing options, making stem cell treatment more accessible and affordable for patients from all backgrounds.
Frequently Asked Questions about Stem Cell Therapy
1. What is stem cell therapy?
Stem cell therapy is a medical treatment that uses stem cells to repair or replace damaged or diseased cells in the body. These cells have the ability to differentiate into various types of cells, such as muscle, bone, or nerve cells, and can be used to treat a wide range of conditions, including injuries, chronic diseases, and genetic disorders.
2. How does stem cell therapy work?
Stem cell therapy works by introducing new, healthy stem cells into the body to replace damaged or diseased cells. These cells can then differentiate into the specific type of cell needed to repair or replace the damaged tissue. This can help to improve function, reduce pain, and promote healing.
3. What types of conditions can be treated with stem cell therapy?
Stem cell therapy can be used to treat a wide range of conditions, including injuries, chronic diseases, and genetic disorders. Some examples include:
Orthopedic injuries, such as torn ligaments or tendons, osteoarthritis, and degenerative disc disease

Neurological conditions, such as spinal cord injuries and Parkinson's disease

Autoimmune disorders, such as rheumatoid arthritis and multiple sclerosis

Blood disorders, such as leukemia and lymphoma
4. What are the risks of stem cell therapy?
Stem cell therapy is generally considered to be safe and well-tolerated, but as with any medical treatment, there are potential risks. These may include:
Infection

Injury to surrounding tissue

Allergic reactions

Tumor formation

Immune rejection of the transplanted cells
Book Regenerative Medicine Treatment in Mumbai India at StemRX Today!
Stem cell therapy in Mumbai, India at StemRX hospital is a highly effective and promising treatment option for a wide range of medical conditions. It utilizes the body's own healing abilities to repair and regenerate damaged cells and tissue, leading to improved health and well-being.
With the latest technology and cutting-edge research, StemRX in Mumbai offers patients the very best in regenerative medicine, providing them with a chance to regain their health and live a full and happy life.
If you or a loved one is suffering from a medical condition that may benefit from stem cell therapy, don't hesitate to reach out to our Customer Care team for more information and to schedule a consultation.

---
Stemrx Bioscience Solutions Pvt. Ltd, Mumbai, India Profile Details
StemRX in Mumbai boasts the following services for patient best experience:
We have the manufacturing license to produce: mononuclear cells, natural killer cells, PRP.
Fast Working Process

Expert Quality Service

Expert Consulting Team
What is genetic testing?
Every individual has a different genetic makeup and hence different set of health issues. By understanding and testing DNA we are able to:
Confirm or rule out a suspected genetic condition or help determine a person's chance of developing or passing on a genetic disorder.

Identify the root cause of existing health problems and also provide targeted solutions.

Make necessary lifestyle changes, whether it is altering your food habits or knowing which foods you should eat more (food that your body lacks) or which foods you must control and if possible avoid (that your body is allergic, intolerant and sensitive to).
Whole Body Senquencing : 30 million base pairs are scanned.
Whole genome sequencing is the mapping out of a person's unique DNA. Your genome is the unique blueprint for your body. Sometimes, because of new or inherited genetic mutations, your genes can cause a disease or increase your risk for disease. By sequencing your genome, health professionals can look at the unique variations found in your genes.
It is most often used in medical research and is beginning to be used more in clinical practice. For example, a doctor or genetic counselor could use whole genome sequencing to see if a patient has a genetic disorder or is at risk for a disease.
NGS and Genetic testing
Next generation sequencing (NGS) has been an invaluable tool to put genomic sequencing into clinical practice.

The incorporation of clinically relevant target sequences into NGS?based gene panel tests has generated practical diagnostic tools that enable individualized patient care.

The speed, throughput, and accuracy of NGS has revolutionized genetic analysis and enabled new applications in genomic and clinical research, reproductive health, and environmental, agricultural, and forensic science.

---
Stemrx Bioscience Solutions Pvt. Ltd Treatments Offered
Regenerative medicine specialists in Mumbai at StemRX provide numerous treatments such as
and many others by using science-based stem cells therapies some of which include
Human Bone Marrow Mesenchymal Stem Cells (BM-MSC)
BM-MSC are isolated from Bone Marrow aspirate, expanded once, and cryopreserved as secondary cells to ensure optimal phenotype, highest viability and plating efficiency. BM-MSC exists in very small quantity in bone marrow (around 0.01% to 0.001% of nucleated cells). Due to low density, our ready to use isolated and cultured cells saves precious time and money.
Human Umbilical Cord Derived Mesenchymal Stem Cell (UC-MSC)
Umbillical cord tissue is a valuable source of MSC and has fewer ethical constrains as umbilical cords are discarded after birth. Stem cells are isolated and cultured using tissue explant method (MSC are mainly concentrated in the Wharton Jelly region of the cord). This method comes under the minimal manipulation criteria of ISCT guidelines (International Society for Cellular Therapy). UC-MSC are considered to be more primitive than BM-MSC with enhanced potency and proliferation capacity.
Human Placenta Derived Mesenchymal Stem cells (PD-MSC)
The placenta has become useful source of stem cells that offer advantages in terms of proliferation and plasticity when compared with adult cells and permit to overcome the ethical and safety concern inherent in embryonic stem cells. A significant advantage of the placenta is the high cell yield and the fact that placental cells have been less exposed to infections (they come from an infection-naïve environment), thus rendering disease transmission less-likely.
Lyophilized Platelet Rich Plasma(L-PRP)
The current coronavirus disease 19 (COVID-19) pandemic is caused by the SARS coronavirus 2 (SARS-CoV-2) virus and variants. Though various vaccines are available on the market and have proven effective in reducing the severity of disease and hospitalization, there is no effective treatment for those infected with SARS-CoV-2. Thus there is an urgent need for new treatments. The development of new therapies must focus on virus elimination and recovery of affected lung tissue and the avoidance or reduction of severe sequels. In this regard, treatments based on regenerative medicine, specifically platelet-rich plasma (PRP), may be appropriate and effective.
Human Cord Blood Mono Nuclear Cells (HCBMNC)
MNCs derived from umbilical cord blood (CB) include hematopoietic lineage cells such as lymphocytes, monocytes, stem and progenitor cells, and mesenchymal stromal cells. As an anticoagulant, citrate-phosphate-dextrose (CPD) is added to the CB during collection. A density gradient centrifugation protocol separates human cord blood mononuclear cells from umbilical cord blood. Prior to cryopreservation, MNCs are screened for CD45 expression and viability using flow cytometry. Because of their high purity, these cells are ideal for further isolating specific cell types within the mononuclear fraction.

---
Stemrx Bioscience Solutions Pvt. Ltd Certificates, Accreditations, Qualifications
Stem cell doctors at StemRX in Mumbaiare experts in this field and have helped many patients regain their health and quality of life. They provide personalized approach and attention to detail, ensuring that each patient receives the best possible care.
The following are the names of best stem cell doctors in Mumbai at StemRX hospital: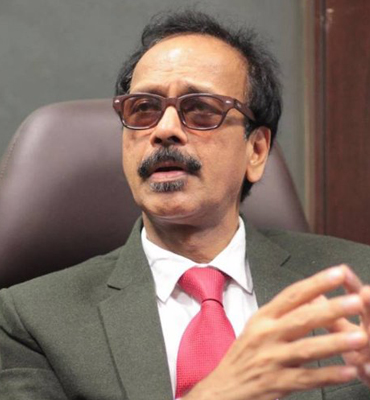 Dr. Pradeep Mahajan - Founder & Chairman
Other doctor names are:
Dr. Harry Mascarenhas

Dr. Anil Daxini

Dr. Sarjerao Thorat

Dr. Anil Kulkarni

---
Stemrx Bioscience Solutions Pvt. Ltd Testimonials
Hill Hilmy
"StemRx or Dr. Mahajan's hospital is loaded with caring and friendly staff. That's the main engine to any service after the professional capacity. The Stemcell therapy is definitely the future of treatments I believe. Our child, Luke's condition started improving from the very first few days after the procedure. The occupational therapy, oxygen therapy and the careful everyday programs showed a difference. Thank you all for the kindness and thanks Dr. Mahajan for non stop research and help to the patients improvement. Definitely the best!"
Raju MS
"My son is 4 years old and he was diagnosed with ASD at the age of 2, we were totally devastated and we tried with ABA therapy etc., but not happy with the progress then one of friend in UK recommend Dr Mahajan sir and I had a video call with, I was so impressed with his protocol SCT treatment, we received the services for 21 days and staff was so friendly, nice. My kid got FMT and SCT along with other therapies which helped him to see quick gains, I definitely see the eye contact and socializing has drastically improved. I know it's going to take a month to see more improvements and we are very hopeful that my kid will progress further, can't wait for the next treatment soon. Thanks to Dr Mahajan and Dr Gauri and all the staff members."
Fathimath Shukuree
"Dr. Mahajan and all the staffs are very good. I never seen like this before any other hospitals. The treatment is also really affect my child very well."

---
Stemrx Bioscience Solutions Pvt. Ltd Awards & Recognitions
---
Mumbai, India Destination Overview
Why Visit Mumbai India for Stem Cell Therapy?
Medical tourism in Mumbai, India is a growing industry that is attracting patients from all over the world. The city is known for its high-quality medical care, world-class facilities and highly skilled medical professionals. The cost of medical treatment in Mumbai is significantly lower than in other developed countries, making it an attractive destination for patients seeking affordable medical treatments.
One of the main reasons for the popularity of medical tourism in Mumbai is the availability of advanced medical facilities. The city is home to some of the best hospitals and clinics in the country, with state-of-the-art equipment and facilities. These hospitals have a team of highly skilled medical professionals who are trained to provide the best possible care to patients.
Mumbai is also known for its warm and welcoming culture. Patients can enjoy the many tourist attractions in the city while they recover from their treatment.
How to get there
To get to Mumbai, India, there are several options available.
By Plane: The most convenient and popular way to get to Mumbai is by flying to its main airport Chhatrapati Shivaji Maharaj International Airport (CSIA). It is well-connected to major cities across the globe, making it easy to reach Mumbai from anywhere in the world. Once you land at the airport, you can take a taxi or hire a car to get to your destination within the city.
By Train: Another option to reach Mumbai is by train. The city has several major railway stations such as Chhatrapati Shivaji Maharaj Terminus, Lokmanya Tilak Terminus, and Mumbai Central. Trains from all over India come to these stations, making it easy to reach Mumbai by train. However, it is important to note that trains can be crowded and uncomfortable, especially during peak travel seasons.
By Bus: You can also reach Mumbai by bus. The city has several bus terminals that connect it to other parts of the state and the country. However, this is not a popular option as it can be time-consuming and the journey can be quite tiring.

---
---
Reviews
Hari S

I came to StemRx through my friends' reference. Kudoos to Dr. Mahajan and team for such a warm welcome and thank you for helping and taking care of my Uncle. His health is on a positive side. One thing I came to know that is everyone needs to take the complete therapy referred by Dr. Mahajan for the best and desired result. I have also witnessed 3-4 patients who got discharged in a better condition than when they got admited.

Stemrx Bioscience Solutions Pvt. Ltd

Oct 20 2022

Nanditha N

We went there to take stem cell treatment for my daughter who has mild CP. From the accommodation, all was super including staff and treatment. We are seeing improvement post this treatment. Special mention to our case, Mahajan Sir and the team who is ashore people, very humble helped with all the support and took care of overall treatment. Even after treatment, the team connected with us regularly to get updates. Thank you Mahajan sir.

Stemrx Bioscience Solutions Pvt. Ltd

Dec 26 2022

Shefali G

My mother in law was suffering from arthritis from past 7 years, she wasn't able to walk and do her daily chores. It also affected her kidney and sugar level. I have tried and have consulted all kinds of medicinal branches like ortho, allopathy, ayurveda etc but it was not helping her. Then I came to know about stemRx and Dr Mahajan. Consulted with him and it was decided in a single call that i will treat her at stemRx as we were confident in the Dr because of his explanation, expertise and behaviour. Thank you Dr mahajan for helping my mother in law to get cured. Now she is alright. I am also getting the medicines suggested by Dr for her.

Stemrx Bioscience Solutions Pvt. Ltd

Dec 14 2022
---
Alternative-Medicine Related Packages