Best Stem Cell Therapy for Anti-Aging in India, Asia
Package price starting from:
$9300
Treatment:
Anti Aging,Natural Therapies,Stem Cell Therapy, Anti Aging Stem Cell Treatments, Ultherapy, Spider Web Technique, Platelet Rich Plasma PRP for Skin, Medical Facials, Live Cell Therapy for Anti Aging, Human Growth Hormones Used in Anti Aging , Fat Transfer Anti Aging Technique, Fillers, Cleft Lip Palate, Chemical Peel, Botox
Location:
P3, Third floor, Sharnam Fortune, Opp. Inox Theater, Race course, Vadodara, Gujarat, India Vadodara Gujarat, India
Focus Area:
Stem Cell Therapy for Anti-Aging in India, Asia | Anti-Aging | Stem Cell Therapy | Regenerative Medicine | Vadodara, India | Dr. Pravin Patel
---
Best Stem cell Therapy Package with Integrative therapies for Anti-Aging in India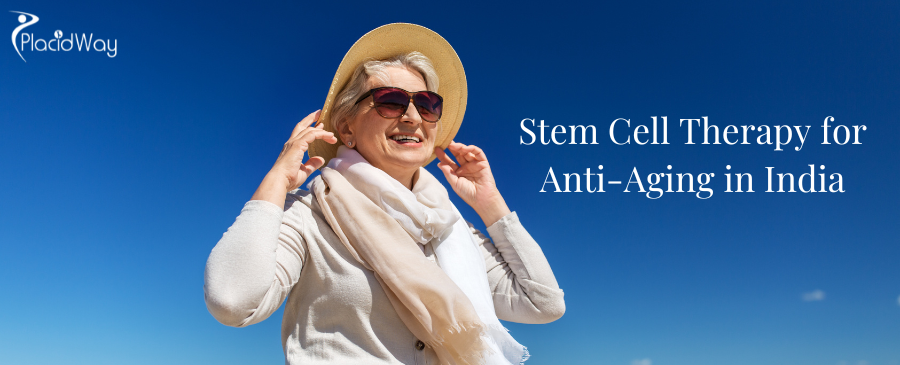 Dr. Pravin Patel Centre provides affordable package for Stem cell Therapy with integrative therapies for Anti-Aging in Vadodara, India. Following advances in medicine, these cellular regenerative therapies with stem cells have become increasingly popular throughout 2022 as alternatives to modern rejuvenation treatments. Via subdermal transplantation and intravenous infusion, human mesenchymal stem cells derived from umbilical cord tissues or adipose / bone marrow derived stem cells have the potential to grow new healthy skin cells, muscle cells, and organs. This treatment also has the potential to lengthen telomeres to reduce genetic aging and improve long-term health.
The rate and progression of cell aging varies greatly from person to person. In time, aging affects the cells of every important organ in the body. Thanks to Stem Cell Therapy the aging process can be slowed down, wrinkles reduced, the appearance of the skin improved, the effects of degenerative diseases diminished and the energy levels increased.
Our experienced and highly professional doctors will tailor individual program for you that will include all cell types your body needs and other rejuvenation and revitalization procedures.  This therapy restores damaged and aging cells making you look younger and healthier.
Package price: $9,300 (USD)
Treatment: Stem cell therapy, Vitamin therapy, and natural medicines
Associated Centres:  Ahmedabad, Surat, ONLY FOR CONSULTATION
Location : Vadodara, Gujarat, India 
What is Stem Cell Anti Aging, how our cells age?
Aging is a complex, natural process; the effect of environmental factors, genetics, and routine wear and tear on the bodies eventually takes a toll in a multitude of different ways. It is this result of living life that can bring unavoidable health problems. Over time, the cells of the body age as we do, resulting in their inability to replicate; they become damaged and die. The loss of efficient cell replication is what causes our bodies to age.
The signs of aging are:
Poor concentration

Loss of memory

Loss of energy

General fatigue

Tiredness

Wrinkles

General aches and pains

Loss of hair

Loss of skin texture

Insomnia

Mood swings
How stem cell therapy reduces inflammation, at a cellular level?
Mesenchymal stem cells can influence the processes of white blood cells. A macrophage is a large white blood cell that is an integral part of our immune system. Macrophages are a type of blood cell that removes infectious agents and dead cells from the blood that can create inflammation (M1) and reduce inflammation (M2). 
M1 macrophages are associated with accelerated aging, and M2 macrophages are associated with anti-aging. Mesenchymal stem cells shift M1 macrophages to M2. They are, therefore, giving the human body more tools to combat the natural aging process by significantly reducing inflammation.
Stem cells can maintain mitochondrial

health
Cord tissue-derived mesenchymal stem cells also maintain mitochondrial health (the powerhouse of the cell) by intercellular communication through tunnelling nanotubes. This system senses the mitochondrial status of patient's cells and physically transfers mitochondria from stem cells to unhealthy cells.
The Cost of Stem Cell Therapy for Anti-Aging in India
Stem Cell Therapy for Anti-Aging cost in India $9,300 approximately. Our table below shows the costs in India compared to other countries.
| | | |
| --- | --- | --- |
| Country | Procedure Included | Anti-Aging Stem Cell Therapy Cost |
| India, Asia | Stem cell therapy+integrative+ozone therapy  | $9,300 |
| Germany | Only stem cell | $15,900 |
| United Kingdom | Only stem cell | $14,800 |
| USA | Only stem cell | $18,900 |
Note: Price can change and vary depends on complexity of procedures and patient conditions. Click contact us button below to get in touch with our customer representative:

Factors which may affect the cost:
Pattern of inheritance and other medical conditions

Severity of diseases and other comorbidities.

Extra treatment offered for other conditions.
Benefits of Anti Aging Stem Cell Therapy
Reduction of wrinkles, age spots and fine lines

Reduction of fat tissue

Enhanced mass muscle, agility and body movement

Feeling of well-being

Higher energy levels

Mineralization of the bones

A feeling of vitality and rejuvenation 

Improved capacity for physical activities

Thickening and improved quality of hair

Increased libido

A decrease in pain

Increased strength, balance & overall mobility

Enhanced immunity 

Overall improvement in the quality of life

Immune system regulation
Regenerative Medicine Advantages:
Significant improvement in diabetes and overall health.

Chances of total reversal of the condition.

Patient can experience normalization of hematological and immunological indices, reducing of manifestation of macro and micro angiopathy, restoration of working capacity and excellent improvement in QOL

After stem cell therapy and other integrative therapy the progression of diseases slows down considerably, the remission period becomes two or even three times longer.

Stem cell therapy is a great prevention of diabetes mellitus complications to other parts of the body.

Burst of energy , improvement of mental capacity and thinking. The disappearance of depression and anxiety are observed in almost 58% of cases after cell therapy.
SCT for Facial Rejuvenation Package Inclusions:
Pre and post physician consultation

Customized treatment plan

Car service to and fro from Vadodara airport during business hours.
SCT for Facial Rejuvenation Package Exclusions:
Airfare

Stay or hotel/apartment

Meals 

Preoperative lab work and medicines
Tests and reports:
CBC

Vit.D

Vit B12

Hba1c

ECG

SGPT

Lipid profile

Thyroid hormone test

G6PD

Urine RM

Serum creatinine + EGFR 
*Note*: If required after doctors consultation certain tests may be added afterwards.
Length of Stay: 2-4 weeks
*depending upon the severity of disease and various treatments offered.*
Why choose Dr. Pravin Patel Center?
Our doctors are highly qualified and experienced in regenerative medicine field.

Even after completion of your treatment, overall guidance would be provided to maintain the good results.

Natural medicines would help the patient to preserve and enhance the good results of the treatment provided.
Dignity and Recognition: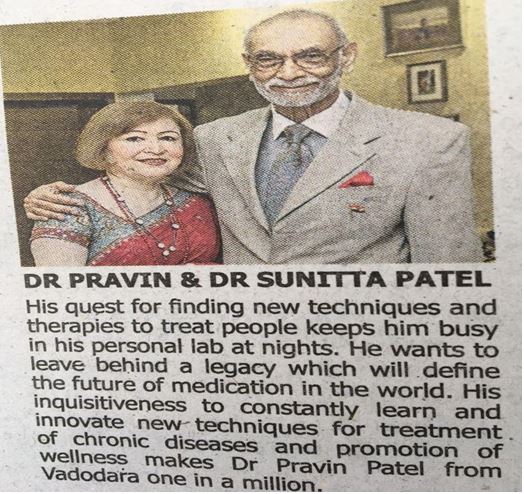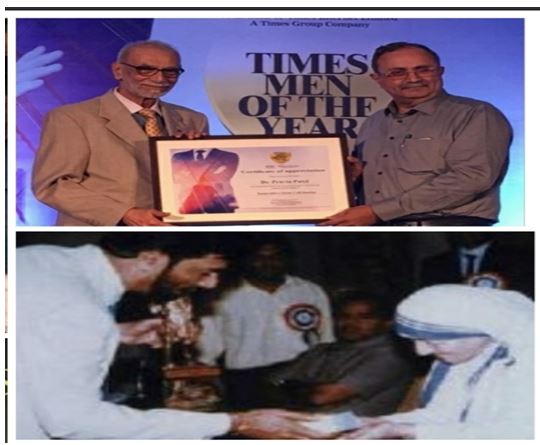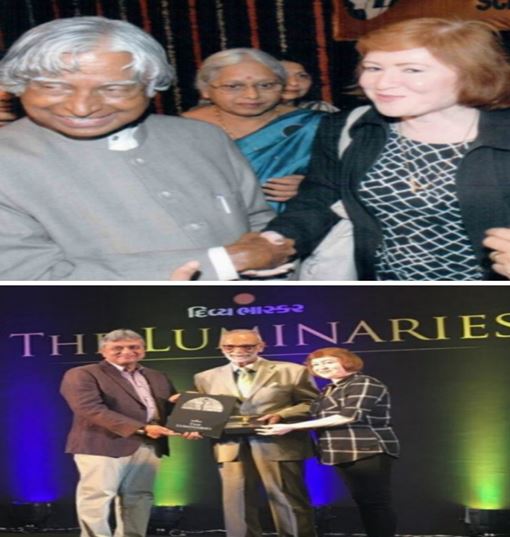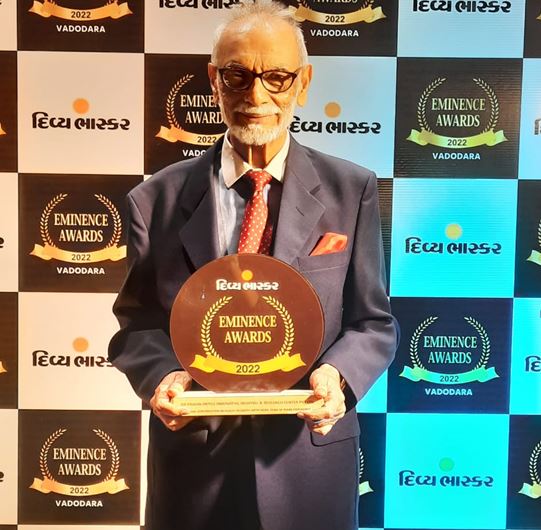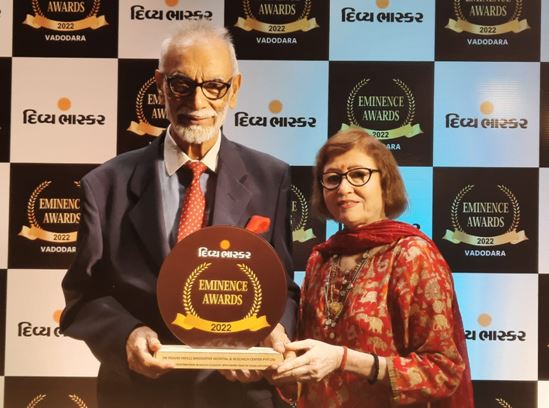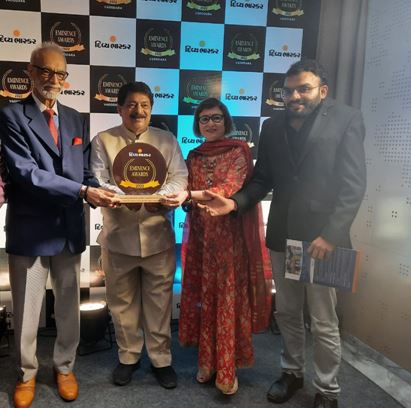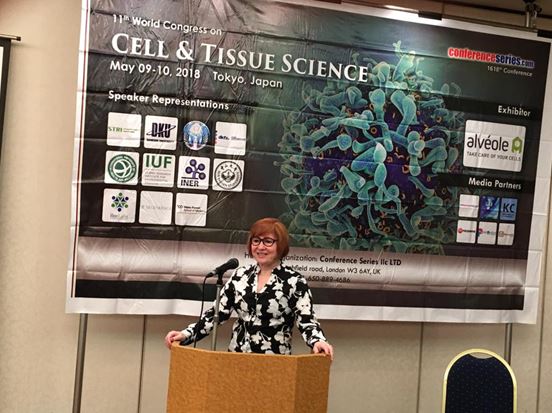 Book Low-Cost Package for Regenerative Medicine for Anti-Aging in Vadodara India Today!
If you need more information about Anti-Aging Stem Cell Therapy in India at Dr. Patel Center, or you want to book this special package deal, contact the clinic representative for further details.

Related Experiences:
Stem Cell Therapy for Anti-Aging in India: Look Younger Without Surgery
Stem Cell Therapy for Anti-Aging in Mexico City
Stem Cell Therapy for Anti-Aging in Juarez, Mexico
Stem Cell Therapy for Anti-Aging in Austria
Stem Cell Therapy for Anti-Aging in Germany
Anti-Aging Stem Cell Therapy in Cabo San Lucas - Regain Youthful Skin!
---
Anti-Aging Related Packages