International Medical Tourism Conference
Narrative: March 14, 2013 launches the first international conference on medical tourism and global health in Panama. The event, PANASALUD is expecting over 150 experts in the medical tourism and global health, including Pramod Goel, CEO and founder of U.S.-based PlacidWay, a leading medical resource and provider in Colorado.

Denver, CO – 1/11/13: The first international conference on medical tourism and global health in Panama will take place March 14, 2013 in the Chamber of Commerce, Industries and Agriculture of Panama in Panama City.  The first of its kind promoting medical tourism in Panama is expected to bring over 150 experts in the field of medical tourism.
Director General of SALUD Panama, Luis Santamaría, states "This event will provide great international exposure for Panama medical tourism as well as provide an excellent learning opportunity for Panamanian doctors regarding the international medical tourism market."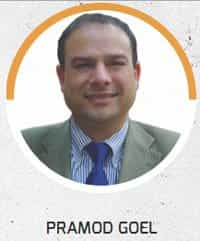 Mr. Pramod Goel, CEO and founder of one of the largest medical providers and resources in the United States, is a speaker at the event, discussing the evolution of medical tourism and future potential in the field. Goel, author of, "Evolution of Medical Tourism - From Cottage Industry to Corporate World" offers expertise and experience in the medical tourism marketplace. "Panama, like other Latin American countries, is experiencing a vast potential in the medical tourism industry," says Goel. "This event offers numerous resources and the experience of international speakers well-versed in their native markets at the conference who will share statistics, the basics regarding formation of business structures, review market data, and topics such as multidisciplinary business and risk preparedness for small, medium and large enterprises."
Other topics under discussion will include creating business models, the importance of collaboration between private companies, as well as private enterprise and governments.  Specific topics on the agenda include Goel's speech on the evolution of medical tourism, the current status of health tourism in Latin America, protocols of care for international patients, risks and challenges in health tourism and more.
Access to networking within the field and meetings with industry sponsors provide guests and attendees with the opportunity to enhance their business by getting ideas from the most experienced minds and business owners in the medical tourism field today.