A Roadmap To A Successful Dental Experience Abroad
Dental Implants, Dental Treatments Abroad, Affordable Dental Implants, Dental Care, Dental Implant Price, Traveling for Dental Implants
Travel for Dental abroad
The dental implant industry is in a continuous increase. At some point in our lives, we will all have to deal with missing teeth due to an accident, injury, dental disease or simply because of ageing. Missing teeth can seriously affect our health, but also our confidence.
Not chewing the food properly, avoiding certain types of food, avoiding to laugh or speak in public places, or simply ignoring the problem because you do not have the money to get it fixed…all these have a serious negative impact on your life.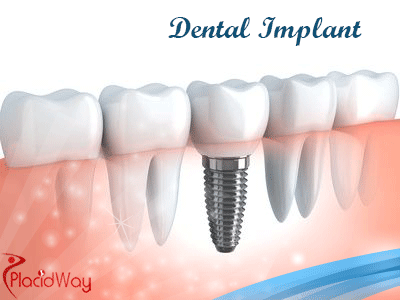 If you are not visiting your local dentist, probably the reason is that the dental implants are too expensive in your own country. The costs of a single dental implant in countries like the US, UK, Canada or Australia is very expensive.
Here is a cost comparison of dental implants between the above mentioned countries:
United Kingdom – In the UK a single dental implant costs for $3500, consequently the cost of 4 implants is $14,000 and 8 implants is $28,000.
 USA – In the US  prices vary  for a single implant and can cost from $3,000 - $8,500, so the cost of 4 implants may vary from $12,000 - $34,000 and the cost of 8+ implants rises to $24,000 - $68,000.
Canada – In Canada a single implant will cost you $3,700, therefore 4 implants will cost you $14,800 and 8+ implants will cost $29,600.
Australia – In Australia the cost of a single dental implant is varying from $3,000 - $4,500, hence 4 implants will cost about $12,000 - $18,000 and 8+ implants will cost $24,000 - $36,000.
Yes, in these countries you could buy a luxury car or a house with the money you would pay for dental implants. Unfortunately, you need them! Around 30 million people are missing teeth all around the world and seeking affordable dental implants abroad. Around 3 million people across the globe have experienced dental implants and are satisfied with the results.
Over the past years dental tourism has been increasing rapidly, mainly because of excruciating prices of dental treatments in highly industrialized countries. People have started travelling abroad for dental treatments, and they are not getting only affordable dental care, but also high quality procedures and materials, accredited dental clinics and highly experienced dentists.
Therefore, countries like Mexico, Costa Rica, Colombia, Panama, Romania, Greece, Turkey, Thailand, India, Poland and Spain are the top travel destinations for dental implants.  And what could be better than getting dental treatments and a nice vacation without getting broke?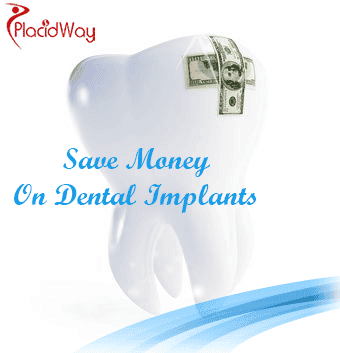 Here is a cost comparison for dental implants in the following countries:
Countries

1 Implant Cost

4 Implants

Cost

8 Implants Cost

Mexico and Costa Rica

$750

$3,000

 

$6,000

 

Colombia

$1,090-$1,380

$4,360 - $5520

 

$8,720 - $11,040

 

Panama

$850-$1,000

$3,400-$4,000

 

$6,800-$8,000

 

Thailand

 

$2,300

 

$9,200

$18,400

Greece

 

$1,028

 

$4,112

8,224

Turkey

 

$670 - $1,170

 

$2,680 - $4,680

$5,360 - $9,360

Poland

 

$872

 

$3,488

$6,976

Romania

 

$433

 

$1,732

$3,464

 

India

 

$580 -$2,400

 

$2,320 - $9,600

 

$4,640 - $19,200
So if you compare the prices between UK, USA, Canada or Australia and the above mentioned countries, you will see a huge difference in the amount of prices. These destinations are ideal for dental implant procedures as they will not leave your pocket empty.
Still, when travelling abroad for dental implants you need to take into considerations also the risks and challenges which you may come across. So make sure that you are clear on the four main points given below:
When travelling to another destination for dental implants, ask your selected clinic to give you an exact cost without any hidden charges.
Ask the dentist who is performing your procedure to give you a warrantee, make sure all the documents are in English so that when you go back home you don't have to face any problem in the follow up process.
You also need to know the number of trips the procedure will require. This is very important as dental implant procedure will require you to travel at least twice. At the first visit you will have the implants placed and the second is needed for placement of crowns.
Before the placement of the implant, ask the dentist to tell you about the brand. You need to know if it's a local cheap priced one, or a brand which you recognize.
Since many medical insurance companies don't cover dental treatments and dental implants, it makes sense that people should travel abroad to other countries where quality treatments are provided for low costs. Thus, if you are travelling abroad for dental implants keep in mind the four points mentioned above. 

PlacidWay can help you in finding the ideal destination for you and have dental implants at a cost which will suit your pocket, for more information contact us on +1.303.500.3821
by Pramod Goel
Related Experiences:
Dental Implants in Cabo San Lucas
High-Quality Dental Implants in Colombia
Affordable Dental Implants in India - Choose Today
Dental Implants in Hungary for Your Confident Smile
Dental Implants in Romania - Get Teeth Implants Abroad
Dental Implants in Izmir Turkey - Your Affordable Oral Health
2014-08-22 / Updated on: 2021-11-01