6 Reasons Why the Mexican Border Cities Continues to Become True Meccas for Dental Services After Post-COVID19
It sounds so wow when some people say that Mexico is the Mecca of Dental Services, especially for Americans and Canadians. Is that right? Based on data, it is yes! According to the Medical Tourism Global Consumer Demand Survey Analysis released by PlacidWay, 80% of the foreign patients looking for dental care in Mexico come from the US and Canada, have middle incomes and are over the age of 50.
From time to time, Mexican Border Cities continues to become Mecca for prospective patients who want to get Dental Treatments of high quality and affordable prices. However, is that really the only reason why people go there? Of course not! There are countless reasons why US citizens are demanding for dental treatments in Mexico, and why this is still a high subject of interest.
You probably ask, isn't the world currently being hit by the COVID-19 pandemic? Has the pandemic gives impact to the trend of Dental Tourism in Mexico? Maybe it was at first, but as time goes by now the demand for patients who want to get dental treatment in Mexico is getting hot again. How could this have happened? Why do so many patients really really demanding to go to Mexico for dental work? Let's find the answer why in below explanation:
First, let's discuss the impact of COVID-19 on Dental Tourism in Mexico. The COVID-19 impact has resulted in the world closed around us. Yet, Mexico can still survive in pandemic situations and its trend is not decreasing as a top hot-spot quickly for people across the border in the United States who seeks for dental care, such as Dental Implants, Dental Veneers, Dental Crowns, Cosmetic Dentistry, etc.. 
Even with the health travel restrictions, Americans across the border flooded popular destinations like Los Algodones, Tijuana, Mexicali, Cancun, and Puerto Vallarta. Due to significant cost savings and a highly convenient location, Americans and Canadians needing major dental work crossed the border for various procedures.
Indeed, it cannot be denied that the global impact of coronavirus imposed fear in people's minds. It is now particularly important to check and understand the clinics' COVID-19 measures before booking a treatment.
During the COVID era, the new standard of care for dental clinics and guidelines to follow includes factors such as:
All necessary paperwork must be filled by the patients before the appointment (including COVID symptoms documentation).

Using extra personal protective equipment (PPE) is recommended.

COVID symptoms and temperature checking of all patients.

COVID test results of international patients 

Using hand sanitizers while entering the clinic. Some clinics also have hand washrooms and ask patients to use them before and after appointments.

Ensure a minimum 6 ft. distance between everyone entering the clinic.

Reducing the time spent in waiting areas.

Frequent disinfecting and cleaning of all operatories and surfaces.

Safe injection practices

Respiratory cough/hygiene etiquette
Now let's move to the main topics why the Mexican border cities have become true Meccas for dental services after post COVID-19 and why this type of health travel is not going to stop any time soon.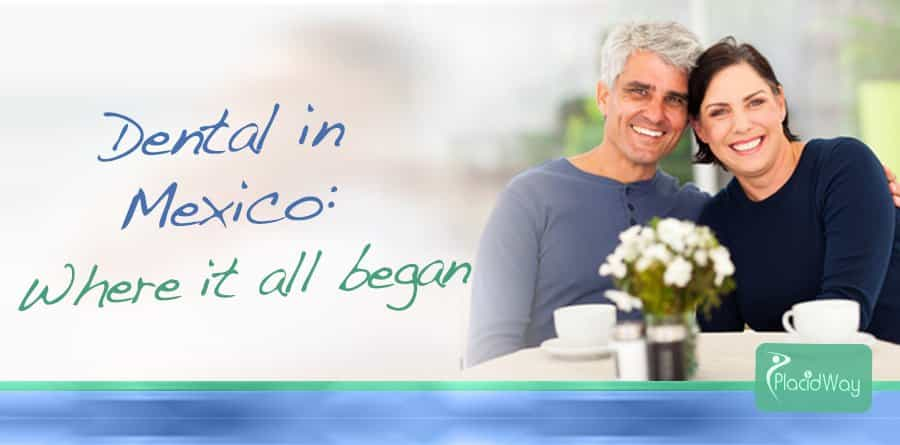 Many Dental Clinics in Mexico not just remain committed to providing dental care to patients, but also monitor the pandemic situation continuously in their region. The patients must search for such dental clinics that seriously follow standard infection control recommendations by the government or independent bodies like CDC (Centers for Disease Control and Prevention).
Some dental clinics are also implementing high-end technology to raise the level of sanitization to their clinical surroundings. For example, some clinics are using advanced air filtration technology that safely controls airborne bacteria, fine air particles, and surface pathogens continuously. According to the experts, using such technology is more effective than chemical solutions to destroy harmful surface and airborne bacteria, fungal spores, and viruses.
To maintain and improve a safe environment, the clinics might impose a marginal additional fee. Patients must understand that it is justified when the dental clinic is following safety protocols and upgrading equipment for your safety. So, let's take a look at some top COVID considerations before traveling to Mexico for dental treatment.
Every year, thousands of US citizens walk, drive or fly to Mexico either because their insurance does not cover the type of elective procedurethey need (such as implant or whitening) or they have it covered but just want to get more value for the money they paid.
The trend actually started many decades ago mostly in Tijuana region. With a quite large number of Mexicans living in the USA they had a sense of the pricing difference either from their own experience or by communicating with their relatives on the other side of the border. Shortly the word had spread among the Americans living right across the border on the U.S. side and this led to a slow but steady increase in US patients at the Mexican dentists'offices in Tijuana.
The Americans taking advantage of the lower costs were mostly retirees but also working adults who were slowly turning their eyes toward the small towns where, surprisingly – the dental services and technology was no different than what they had back home. From Arizona to California to New Mexico and Texas the trend of getting dental work done in Mexico was booming. 
Now, although still a controversial subject, Dental Tourism in Mexico is an industry worth millions and the competition is fierce among the dental offices in Tijuana, Los Algodones, and mostly in Baja California, thus making competitive pricing only more attractive for the US patients and recently for the Canadians as well.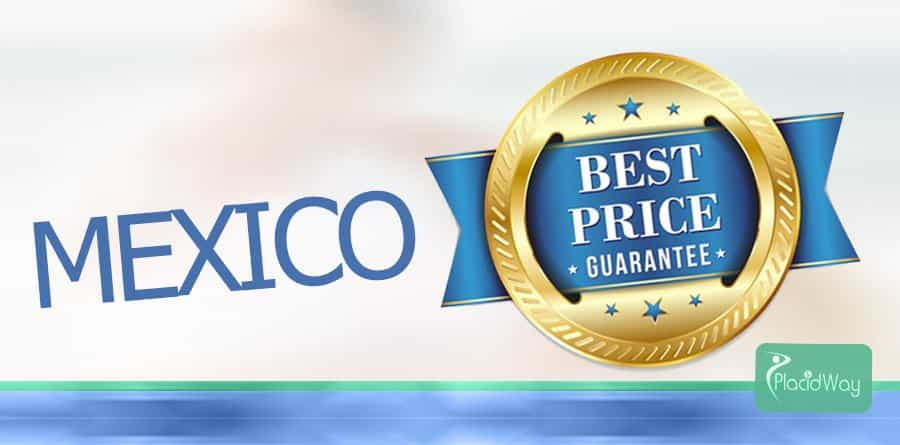 Come to Mexico – Save 70% on dental work! Huge Savings on Dental Care! These are common messages you will see when searching for your dentist in Mexico. And the reality is that the percentage in savings is real or even bigger. But it's not just the price for dental procedures. When it comes to adding the price for transportation, meals or hotel accommodation, Dental Pricings are still lower compared with the price for dental work in the US alone.
The return on investment (ROI) is real, especially for those doing extensive dental work. It is not only about saving a few dollars and having a nice trip to a foreign country, it's about savings of thousands of dollars.
Procedures and Travel Expenses
US Dentist
Mexico Dentist
Savings
Initial Consultation

$95

$0

$95

Root Canal

$1,000

$200

$800

Full Mouth X-Rays

$110

$50

$60

All on Four Nobel Biocare System with fixed Acrylic Bridge Lower or Upper Jaw

$20,600

$8,650 (included: consultation, CT scan, panoramic X-ray, 8 days accommodation, transportation)

$11,950

All on Six Dental Implants System with MegaGen Implants

$24,200

$7,250 (included: consultation, CT scan, panoramic X-ray, 3 days accommodation, transportation and case manager assistance)

$16,950

All on Eight Dental Implants and Fixed Porcelain Bridge

$60,000-$90,000

$9,500 (included accommodation for 8 days, transportation and case manager assistance)

$50,500 - $80,500

Porcelain Dentures (full mouth)

$8,000

$800

$7,200

Number of trips to Mexico
 

3

 
Days of stay in Mexico
 

3-8days

 
Hotel Accommodation
 

~$300 for 3 nights

 
Meals
 

$200

 
2 Roundtrip Flights
 

San Francisco - Los Algodones - $330

New York - Cancun - $550

 
Taxi
 

$0 (transportation from airport included in the treatment price)

 
As analyzed just above, if you compare the $200 root canal price in Mexico to the $1000 root canal price in the USA, the savings can go to as much as 80%. The differences can be even more obvious in complicated or more advanced procedures, such as the All-on-6 dental implants system, that costs in Los Algodones, Mexico around $7, 250, while in the USA the price for the same procedure with the same materials is $24,200.
Sure, the first reason for which US citizens would choose Mexico for dental care is price. But other factors play an equally important role in helping the patient build trust and convince him/her to cross the border.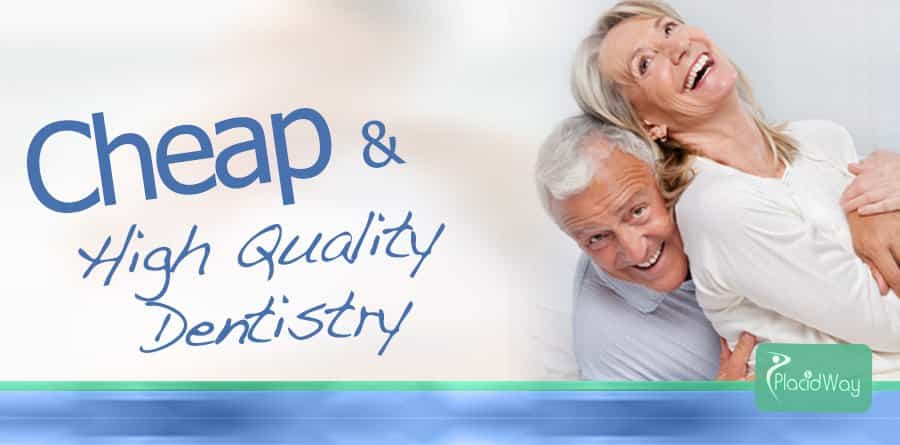 People are regarding Mexico as an interesting destination for travel, yet most have mixed feelings when it comes to getting dental work there. Believe it or not, Mexico has state-of-the-art dental clinics. And the best part is that you can have a roundtrip of the clinic from your computer, thanks to advanced websites.
Mexican dentists have invested a lot not only in the medical equipment for their clinics, but also in their training and passion for quality dental work, growing in the eyes of their US counterparts, by teaching US dental courses, and exchanging information about the best practices in dentistry. 
Mexican dentists are constantly upgrading their knowledge base, technology and even the comfort levels in their offices, while competing against the US dental offices and also among each other. The competition translates not only in low prices among clinics, but also brings benefits in the way that the local associations are promoting best practices in the field, with the top Dentists in Mexico collaborating to establish them, each bringing their best technique for all to improve.
By car, by bicycle, on foot or by air - the ways to reach the Mexican border cities for dental care are numerous. However, driving combined with walking has been seen as the most popular for the convenience of Americans living in Mexico bordering states (Arizona, California, New Mexico orTexas). The big cities are more or less 1 to 3 hours away from the dental tourism hotspots and those who are a bit farther have incorporated shuttle services for their US patients and are picking them up right from the border.
This proximity has played a huge role in the expansion of Mexican dental tourism, as Americans are opting to walk into Mexico, rather than traveling to other affordable dental tourism destinations such as India, Thailand or Romania. This is especially the case with procedures that require multiple visits such as dental implants, where the air fare can prove to be more pricy than the actual dental work.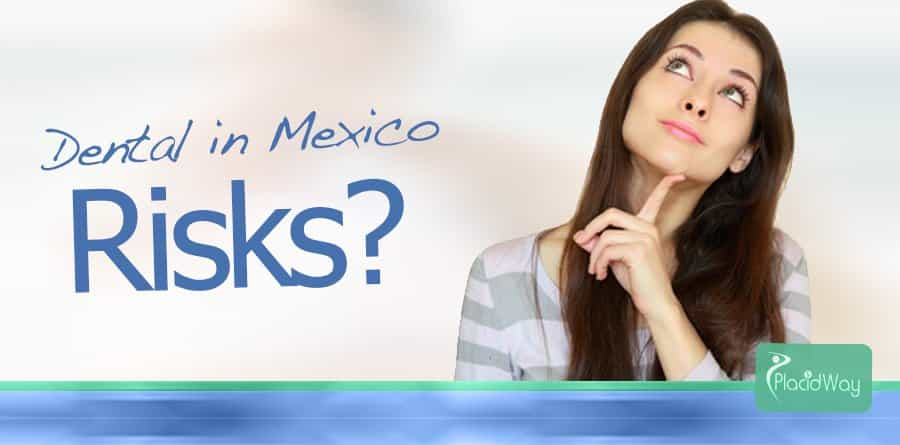 Of course, there are risks and disadvantages regarding Dental Tourism in Mexico. For example, the dental traveling craze has made dental clinics in Mexico to appear like mushrooms after the rain, especially in the rural areas. Therefore, do your homework thoroughly before leaving home: check the clinic's website, Dental Packages available, ask questions, choose big cities, get former patients' opinions, have you trip scheduled from A to Z, if possible have someone accompany you in your trip, avoid traveling at night and make sure that the dentists clearly understood what you want and need.
Dentists in Mexico are increasingly aware of the benefits Dental Tourism brings. Therefore, they will always be one or several steps ahead their US competition: cost, quality, transparency, guarantees for the dental work, experienced dentists, English speaking medical staff, modern clinics, same procedures as in the US, plus a short holiday in a beautiful country. It is quite difficult to compete with all these advantages offered by Mexico.
About PlacidWay Medical Tourism
PlacidWay Medical Tourism is a leader in the global medical tourism industry and its goal is to offer up to date information and resources regarding medical travel, international providers, treatments, procedures and destinations for international travelers in 30 countries worldwide with more than 250 internationally accredited medical centers.
For more information about Dental Tourism in Mexico and which are the best dental clinics to choose from, do not hesitate to contact us!