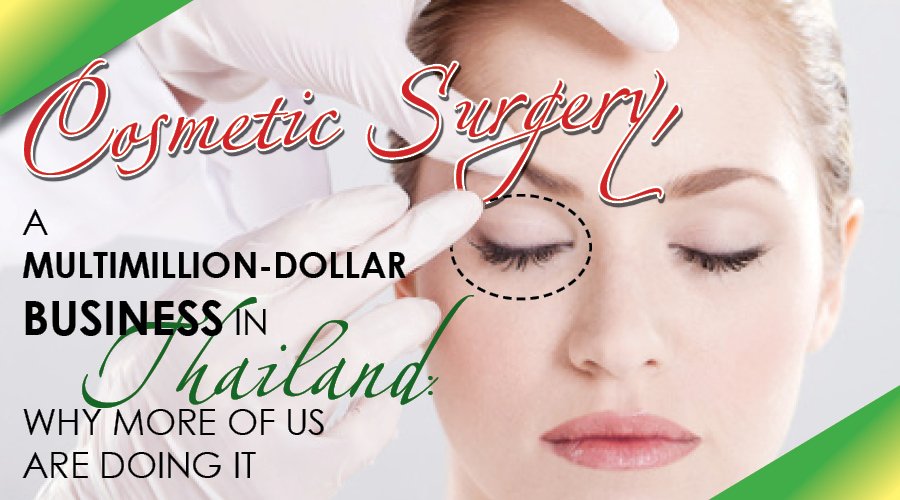 Cosmetic Surgery, a Multimillion-Dollar Business in Thailand: Why More of Us Are Doing It
A drastic change in the public's perception of cosmetic surgery over the past 10 years has created a huge demand among Thai consumers. Ten years ago, both surgeons and customers sneaked into backrooms in hospitals and beauty clinics for the operations. Now, clinics have mushroomed in all parts of the country as consumers welcome the idea of how a tiny appearance change can lead to greater beauty.
Thailand's cosmetic surgery landscape
In the past, people would feel significantly embarrassed if their friends or relatives had known they'd been to cosmetic surgery clinics. Thai society, 10 years ago, had strong feelings against plastic or cosmetic surgery and stigmatized those people who'd had surgery as being unhappy with their genetic heritage.
But now, appearance and personality have become more and more important for people to find opportunities and their dream job. Some parents have taken their children to undergo cosmetic surgery at the age of 15 to pave the way for their success or to enter the entertainment industry. Nose and eyelid surgeries are the most popular among teenagers.
Not only the number of domestic patients had increased during the past few years, the number of foreign patients had increased as well. Thailand is leading the world as a medical tourism destination, earning a staggering $4.31 billion in revenue from the industry in 2013. Of the 26.5 million people who visited Thailand in 2013, 2.5 million came purely for medical reasons and that number has been growing at an average of 15% a year over the past decade.
Part of Thailand's medical tourism success is due to its wider popularity as a holiday destination, but cost is where the country really excels. For those people who do not want to pay exorbitant rates for surgery the simple fact remains that Thailand offers one of the best options. Singapore and India are the next leading destinations. Thailand's medical procedures are around 30 to 40 % cheaper than we'd pay in Australia and up to 50 to 70 % less than in the US. While there's no difference in the cost of medical technology and drugs, it's the difference in labour costs that make it so competitive. In Thailand, the prices for Abdominoplasty range from $3,800 to $6,000, Breast Augmentation – $3,150 – $6,000, Buttock Enlargement - $4,800 - $6,500, Chin Implant - $1,000 - $1,300, Eylid Surgery - $400 - $5,000, Face Lift - $2,000 - $7,000, Liposuction - $1,500 - $3,500, Nose Surgery - $400 - $4,800, Tummy Tuck - $2,500 - $4,800.
The country's move into medical tourism started as a survival strategy in 1998, after Thailand was hard hit by the Asian financial crises. It has transformed the way they deliver healthcare. The 9/11 attacks were a big turning point, as Middle Eastern patients who once travelled to the US for surgery found it harder to get a visa, so they turned to Thailand.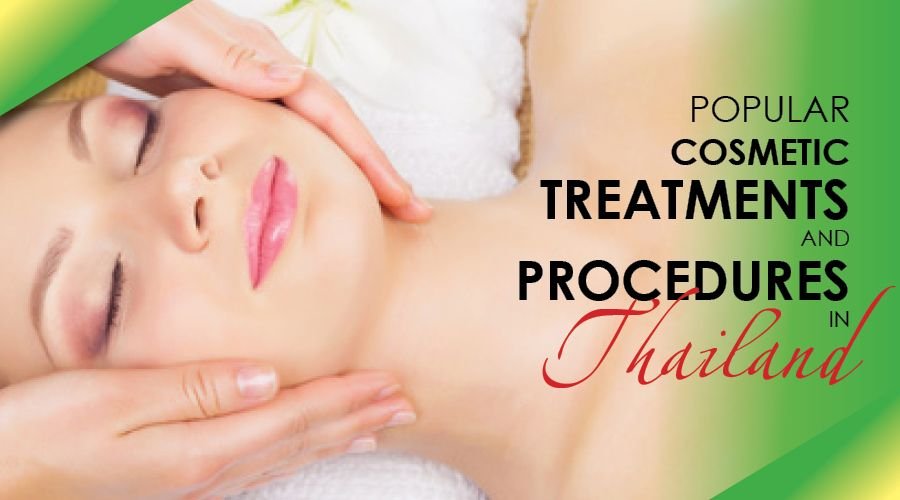 Popular cosmetic treatments and procedures in Thailand
There are cosmetic surgery practices in major cities throughout Thailand including Bangkok, Pattaya, Phuket and Chiang Mai. For cosmetic procedures, the trend is pretty much the same as other developed countries. Non-invasive treatments are by far the most common, including botulinum toxin type A and fillers, laser and dermatological interventions.
However, when it comes to major surgery, breast enhancement surgery, either implants or uplifting, is one of the most frequently performed operations. Body contouring such as liposuction, tummy tuck, breast reduction (both male and female) and post-weight loss surgery are also on the rise, and we've seen an increasing number of facial cosmetic procedures performed such as blepharoplasty, rhinoplasty and facial rejuvenation (face, forehead, and/or neck lift).
Thai plastic surgeons and hospitals are accredited by international organisations such as the Joint Commission International (JCI) and the International Society of Plastic Surgeons (ISAPS). Moreover, patients can arrange medical care, accommodation and travel in one go through the hospital's correspondence team, and the hospitals can facilitate an extensive range of checkups and procedures, all in the same day.
Cosmetic surgery whether having it in Australia or Thailand is not without its risks and from time to time complications can occur. The risk of complications is reduced by using a surgeon with a good reputation and by following the instructions given by the surgeon before and after the surgery.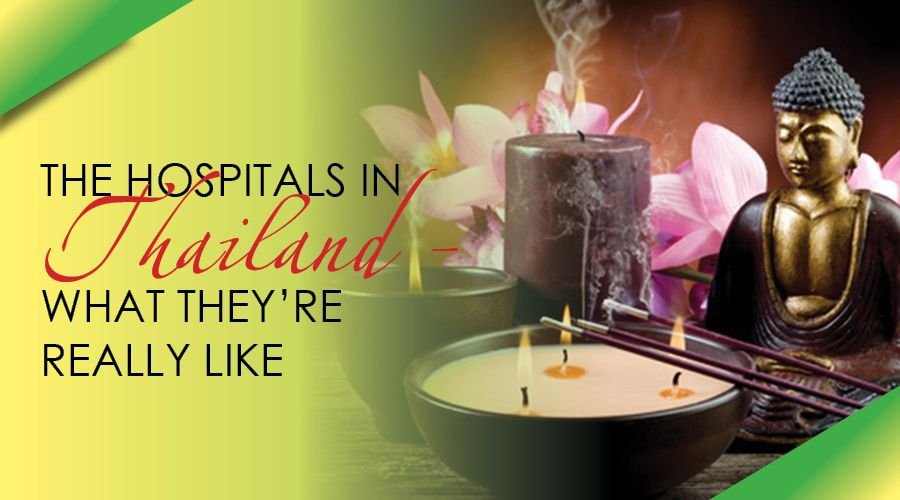 The hospitals in Thailand — what they're really like
The impressive private hospitals look more like hotels, which is important when they're trying to cash in on the huge business of medical tourism. Lounge areas offer free (non alcoholic) drinks, check-in desks look more like civilised bank tellers, in-house travel agents organise visa extensions and a whole wing is dedicated to interpreters offering translator services for its international patients.
Then there's the hospital rooms. The top of the line rooms are like small apartments with a living room, bathroom and kitchen all tastefully decorated, offering Wi-Fi, and room for partners or family to stay.
For example, Asia Cosmetic Clinic Thailand is one of the best cosmetic and plastic surgery centers in the country, founded by the renowned surgeon Dr. Tanongsak Panyawirunroj. The clinic offers online consultation for free, so that the doctor could choose the best treatment option for the patient, and they render a friendly and relaxing environment to discuss your plastic surgery needs.
Dr. Tanongsak Panyawirunroj is the principal surgeon at Asia Cosmetic Clinic Thailand and he specializes in nose and eyelid surgery, breast augmentation and implants, sex reassignment and body sculpting procedures. Dr. Tanongsak Panyawirunroj has earned the degree of Doctor of Medicine at Siriraj Hospital Medical college, Mahidol University, Bangkok in 1998. He has many certifications for various domains such as: micro-vascular surgery, plastic surgery, maxilla-facial surgery, aesthetic surgery and pediatric surgery. The doctor is also member of the International Society of the Aesthetic Plastic Surgery.
Thailand boasts some of the best cosmetic surgeons in the world. It is however important to do your research on any surgeon before having surgery with them. As always, when you are looking for a doctor or hospital, look for accreditation standards and patient testimonials could be a reference. You should also do your research so you have realistic expectations and can prepare for the potential results.
About PlacidWay:
PlacidWay is one of the leading medical tourism providers in the world who performs extensive market and consumer studies to accurately analyses the most current supply and demand data for medical travel. PlacidWay's consumer analysis can help medical tourism organizations align the right healthcare solutions to the fast changing needs of global medical consumers.
If you want to learn more about cosmetic surgery options in Thailand, do not hesitate to contact us!