Lung Cancer Treatment at IEO
Lung cancer is the first cause of cancer death in industrialized countries. In the U.S. it is the leading cause of death in men and has now surpassed breast cancer in women, taking first place in mortality. IEO Lung Cancer Program is dedicated to offer the patients suffering from this terrible disease a diagnostic and therapeutic course based on a multidisciplinary approach involving oncologists, thoracic surgeons, radiologists, radiotherapists and pathologists in order to improve survival and quality of life of every patient.
Lung Program
According to the specific situation and stage, lung cancer treatment could be based on surgery, radiation therapy and pharmacological treatment. The factors of excellence that differ the IEO Lung Program from others are:
developing of a complete way for diagnosis and treatment of thoracic neoplasms; maximizing interactions between clinical and research programs
providing the patients with a personalized clinical care offered by committed staff
implementing research on lung cancer by close cooperations with international scientific societies as IASLC, ESMO, AIOM and AIOT
The IEO Lung Cancer Program is mainly based on the clinical and research activity of the Department of Thoracic Surgery and Thoracic Oncology with a strong link to the Division of Radiotherapy. The program focuses on lung cancer treatments before and after surgical therapy as well as on metastatic and advanced stages not amenable of surgical resection. The treatment consists of: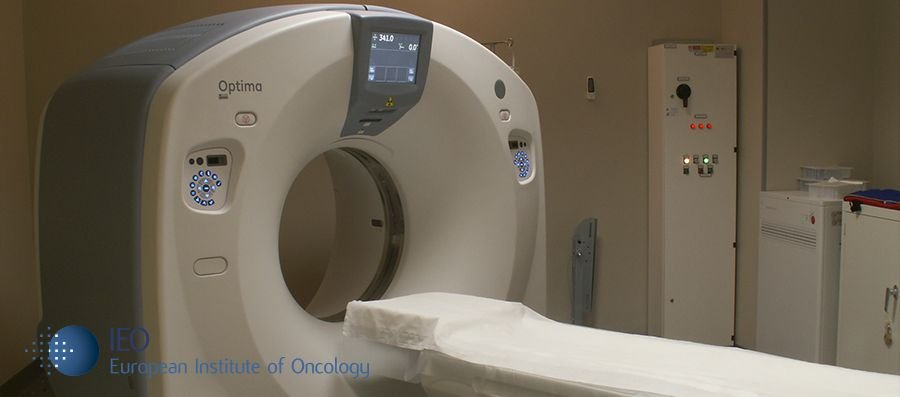 Surgery performed by the Department of Thoracic Surgery
For more than 10 years, the Department of Thoracic Surgery deals with the whole spectrum of neoplastic disease of the lungs, oesophagus, mediastinum, pleura and chest wall. Surgical treatment of locally advanced tumors, parenchymal-sparing procedures and minimally invasive approach are areas of major clinical tests and expertise of the Department. Another area of clinical interest is palliative approach to advanced neoplastic tracheo-bronchial obstruction and/or compression by laser, which optimized preoperative diagnosis and staging of thoracic neoplasms. The Division developed the minimally invasive approach for the treatment of early – stage lung cancers, including robotic technique and video-thoracoscopic major lung resection.
Radiotherapy performed by the Division of Radiotherapy
The Division has the latest equipment available for the highprecision radiotherapy like Intensity Modulated Radiotherapy (IMRT, including dynamic arc IMRT using RapidArc technology), Image-Guided Radiotherapy (IGRT), respiratory gating, intra- and extra-cranial stereotactic radiotherapy and 3-D conformal radiotherapy. High precision radiotherapy allows for excellent tumor targeting and maximum sparing of normal tissue. of Radiotherapy treatment technologies available:
· Cyberknife System
· Vero System
· TomoTherapy
· Trilogy™ System
Radiation Therapy is available to hit selectively malignant tissue, using "Smart Ray" that allow identifying with precision the target tumor, saving the surronding healthy tissues, preserving the organs and their functions, reducing the treatments duration.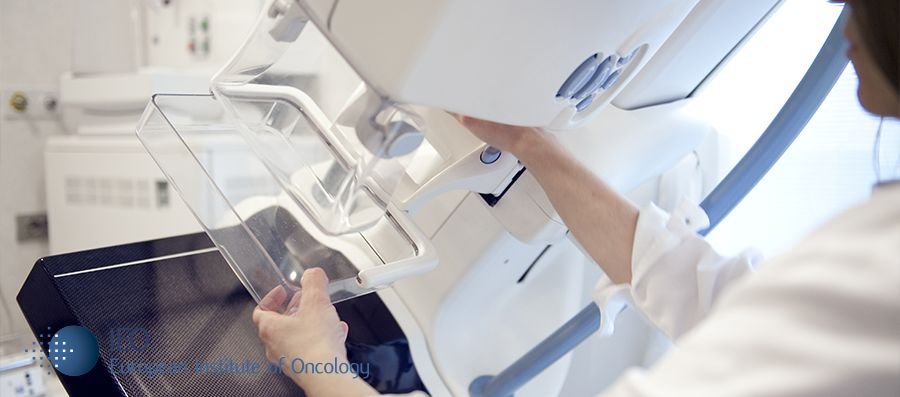 Trimodality approach treatment performed by Division of Thoracic Oncology
Every year, the Division of Thoracic Oncology treats about 600 patients with lung cancer, in neo-adjuvant setting to improve results or a sequent surgery; in adjuvant, after surgery to improve outcome and minimize recurrence of disease. Patients with locally advanced disease were treated with a concomitant radiation therapy and chemotherapy. Every single patient was treated based on a multidisciplinary approach, that improve results and maximize adherence to proposed treatment. Patients with metastatic setting benefit of different kind of treatment with chemotherapy, target agents or immune check point inhibitor, managed from physicians with a high grade of experience. The Division of Thoracic Oncology is not only a corner stonefor patients with non-small-cell lung cancer, but also for patients with neuroendocrine tumors of the lung and mesothelioma, that could benefit of a trimodality approach with chemotherapy, radiation therapy and surgery.
The Division of Thoracic Oncology is devoted to improve survival and quality of life of every patient with lung cancer treated at IEO.
The Program performed by:
· Thoracic Surgeon and his staff
· Pathologist
· Radiologist
· Thoracic Oncologist
· Radiotherapist
· Nuclear Physician
The patient has the possibility to choose the referent surgeon.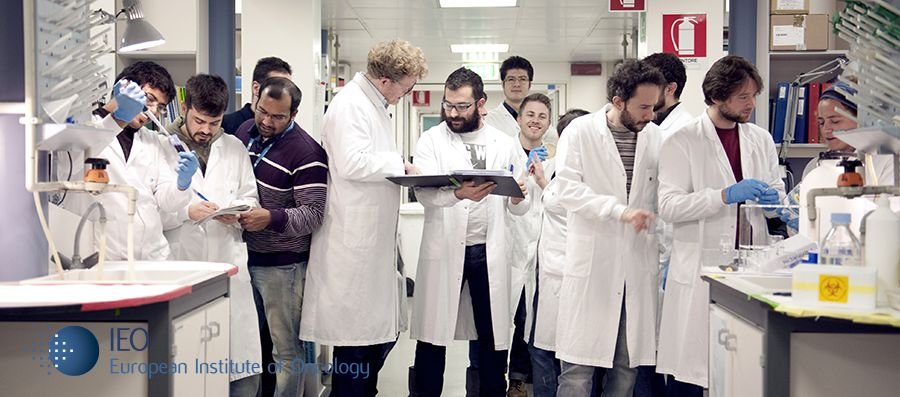 Required Time and Plan
The average hospitalization time is of 3 nights, the discharge is expected on the 4th day in the morning. Nevertheless, IEO suggests to stay 5 additional days in Milan in case if it will be required to make additional tests and procedures.
Generally air travel is recommended after 3 weeks from the surgery.
Standard Services For The Patient
Facilitating the consultations
Assistance scheduling the first visit
Pre-arrival assistance (Flight, Visa, Accommodation…)
Cultural Mediation Service
Assistance with banking and business services
Liaison between the patient and hospital staff
Assistance during inpatient stay and after discharge
Assistance with medical reports
Future Appointment Scheduling
Transportation Service (with extra charge)
Find out more about lung cancer treatment options at IEO Milan, Italy! Get in touch with us!