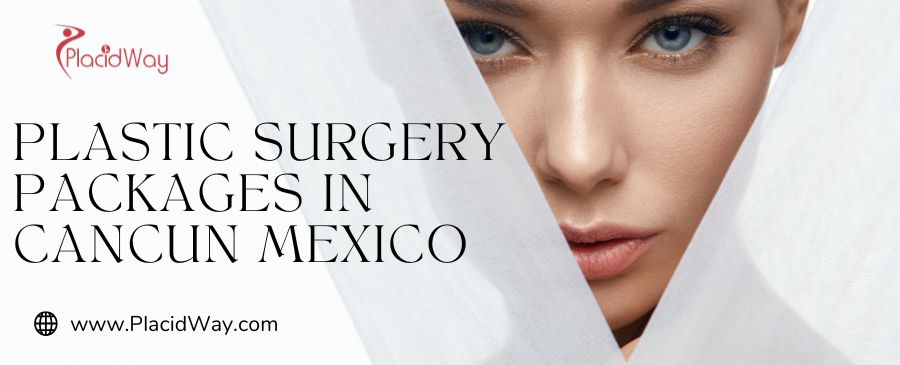 If you are considering plastic surgery, you may be wondering if it is worth the cost to have the procedure done in a foreign country. Is the savings significant enough to make up for any potential risks? And what if something goes wrong? These are important questions to consider before making a decision. 
However, Cosmetic surgery clinics offer all-inclusive plastic surgery packages in Cancun, Mexico. This can save you thousands of dollars compared to having surgery in the United States. And because clinics in Mexico must meet stringent regulatory standards, you can feel confident that you are in good hands. So why not consider traveling south for your next plastic surgery procedure?
Cost of Plastic Surgery in Cancun, Mexico
Do you know that people are visiting Cancun, Mexico than ever before for plastic surgery treatments? One of the prime reasons is the affordable price. For liposuction you may have to pay just around $1500 where the cost of a Tummy tuck can go as high as $4000. So, you can expect the average Cancun plastic surgery Prices to be around $2500.
| | |
| --- | --- |
| Procedure | Plastic Surgery Prices |
| Tummy Tuck | $4,000 |
| Rhinoplasty | $3,200 |
| Breast Augmentation | $3,600 |
| Brazilian Butt Lift | $3,750 |
| Facelift | $5,000 |
| Liposuction | $1,500 |
| Mommy Makeover | $7,000 |
Note: Price can change depends on complexity of procedures and patient conditions. For more information about cost of cosmetic surgery in Costa Rica, contact our customer representative.
Cost Comparison of Cosmetic Surgery in Cancun, Mexico Vs USA
| | | | |
| --- | --- | --- | --- |
| Procedure | USA Prices | Cancun Prices | Saving |
| Facelift | $18,000 | $5,000 | 68% |
| Breast Augmentation | $7,800 | $3,600 | 55% |
| Tummy Tuck | $8,800 | $4,000 | 60% |
| Liposuction | $4,200 | $1,500 | 50% |
| Rhinoplasty | $8,000 | $3,200 | 65% |
All-inclusive Cosmetic Surgery Packages in Cancun Mexico
Check out these all-inclusive plastic surgery packages which are available in very cheap prices. You may be surprised at how affordable plastic surgery can be in Cancun, Mexico!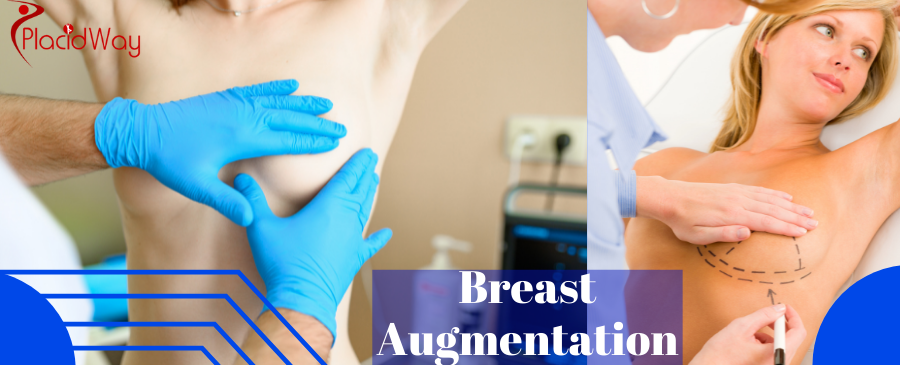 Breast Augmentation
Breast Augmentation is a surgical procedure that helps to balance the figure, increase fullness, as well as enhance self-image and self-confidence in many women. The procedure is also known as augmentation mammaplasty and involves the use of various types of implants to increase or restore breast volume diminished by injury, weight loss, deformities, and mastectomies. you can get package for breast augmentation in Cancun, Mexico in cost of $3600.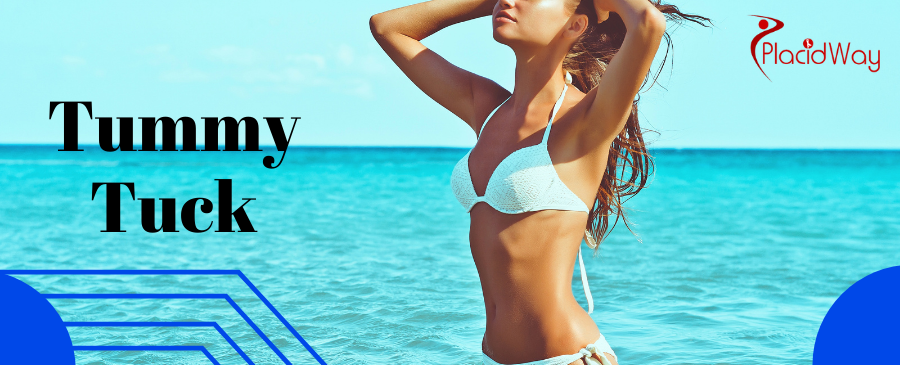 Tummy Tuck
Tummy Tuck is perfect for both men and women who are trying to tone the midsection. Whether it is a pregnancy, aging, or weight loss the reasons for which the abdominal area has become lax and saggy, a tummy tuck in Mexico is a solution. you can get all-inclusive package for tummy tuck in Cancun Mexico in cost of $4000.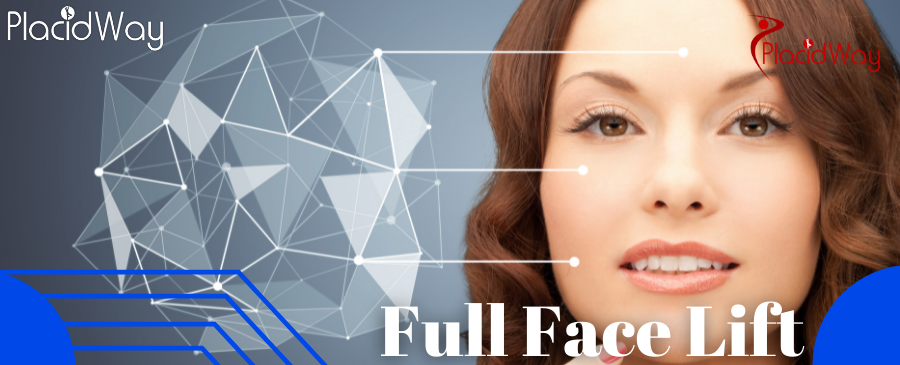 Full Face Lift
Full Face Lift procedure is one of the most effective techniques for refreshing and rejuvenating the patient?s face. There are a variety of techniques developed for stretching the facial and neck skin, for providing firmness to the skin and muscles, and, last but not least, for removing excess skin. The goal is to help patients have a smooth and youthful face with minimal effort. This procedure can be performed alone or in combination with other surgeries such as eyebrow lift or eyelid reshaping. The package for full facelift in Cancun Mexico available in cost of $5000.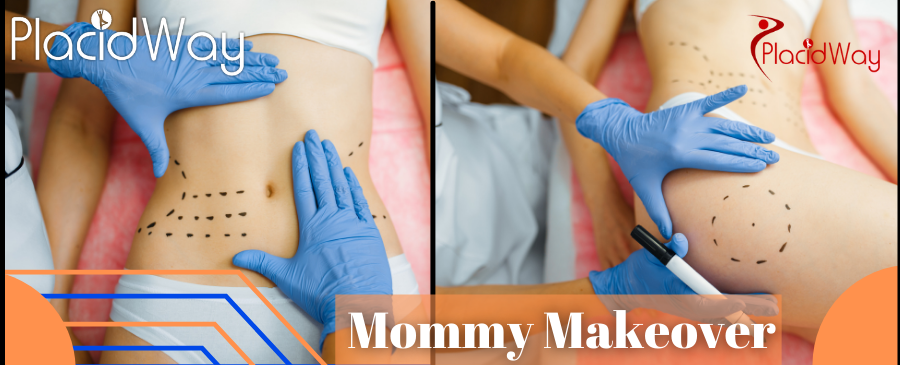 Mommy Makeover
Mommy Makeover is a set of cosmetic procedures that usually consists of breast lift with implants, tummy tuck, Brazilian butt lift, and liposuction on multiple areas to address excess fat and sagging skin. It is very important to have the option to discuss it with your cosmetic surgeon to guide you through the process and help you understand the approach that will be used and the results you will achieve.
If you are searching for the best destination abroad to get a mommy makeover, then you should visit Cancun, Mexico. The city has numerous top-class cosmetic surgery clinics and the best of doctors who perform mommy makeovers. Check the details of the best available package for mommy makeover in Cancun Mexico which cost around $7000.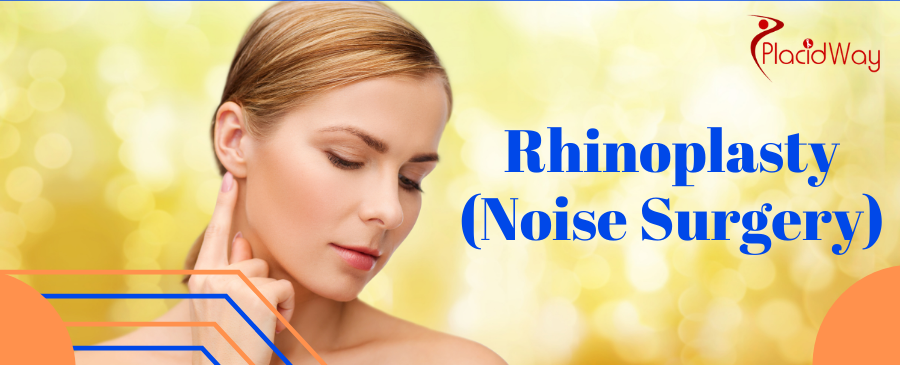 Rhinoplasty
Rhinoplasty is a small surgical treatment that enhances the look and also percentage of your own nose, improving face harmonious relationship and also self-confidence. Surgical treatment of the nose may additionally right reduce inhaling and exhaling due to structural problems in the nose. Most affordable package available for rhinoplasty in Cancun Mexico which cost around $3200.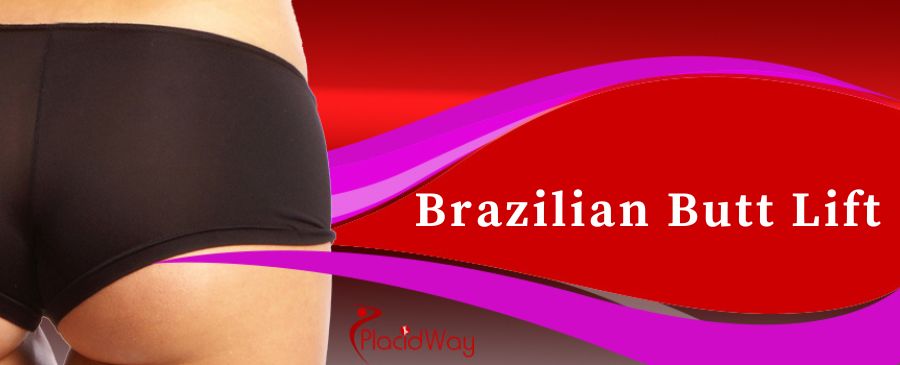 Brazilian Butt Lift
The Brazilian Butt Lift is a cosmetic procedure that is designed to improve the shape and size of the buttocks. The procedure involves transferring fat from other areas of the body, such as the thighs or abdomen, to the buttocks. This can be done through either liposuction or fat grafting. The Brazilian Butt Lift can help to create a more youthful and proportionate silhouette. It can also be used to correct asymmetry or enhance the overall shape of the buttocks. The results of the procedure are typically long-lasting, and many patients report feeling more confident and comfortable in their own skin after surgery. The brazilian butt lift in Cancun, Mexico available in cost of $3750.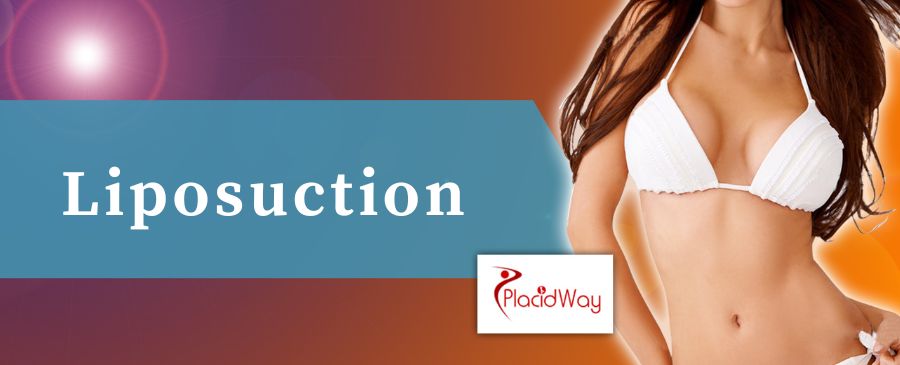 Liposuction
Top package available for liposuction in Cancun, Mexico which cost around $1500 only. You can also get lip360 package which cost around $6000. Liposuction is a type of cosmetic surgery that can remove excess fat from the body. The procedure is typically performed on the abdomen, thighs, hips, and buttocks. Liposuction can also be used to improve the appearance of the chin, neck, and arms. The surgery is usually performed under general anesthesia. A small incision is made in the skin, and a thin tube called a cannula is inserted. The cannula is then used to suction out the excess fat.
In most cases, liposuction is an outpatient procedure, and patients can return home the same day. Recovery times vary depending on the extent of the procedure, but most people can return to their normal activities within a week. Liposuction can provide significant results, but it is important to note that it is not a substitute for weight loss. The best candidates for liposuction are at or near their ideal body weight with firm, elastic skin. 
Inclusions, Exclusions & Pre Op Tests for Cosmetic Surgery in Cancun, Mexico
Most of the centers include transportation and accommodation while others do not. It is important to carefully review your treatment plan and know what's included or not in the cost before booking your treatment. Check out general inclusions, exclusions and pre op tests for plastic surgery packages in Cancun, Mexico
Inclusions
All hospital expenses associated with a night's stay

Consultations before and after surgery

All medical expenses (doctors, anesthesiologist and nursing staff)

Post-surgery clothing
Exclusions
Fees for Hotel or recovery house

Preoperative lab work

Airfare
Pre Op Tests
Complete blood count

Blood sugar evaluation

Complete Blood Count (CBC)

Mammogram (breast X-ray)

ECG, etc
Note: The pre-op tests will be suggested after an essential physical check-up. The tests are required to be done before 7-10 days of the treatment.
Why Choose Cancun Mexico for Plastic Surgery?
Cancun Mexico has long been a popular destination for plastic surgery tourists. The city's proximity to the United States, its world-class medical facilities, and its experienced surgeons make it an ideal choice for those considering a cosmetic procedure. Cancun is home to some of the best plastic surgeons in the world, who are able to provide their patients with a wide range of procedures. Whether you're looking for a breast augmentation, a rhinoplasty, or a face lift, you can be sure to find a qualified surgeon in Cancun who can meet your needs.
In addition to its experienced surgeons, Cancun also offers its patients access to world-class medical facilities. The city's hospitals are equipped with the latest technology and surgical equipment, making them well-suited to handle even the most complex procedures. And because Cancun is such a popular destination for plastic surgery tourists, you can be sure to find a wide range of support services available in the city, from travel agents to lodging and transportation providers. When it comes to choosing a destination for your plastic surgery procedure, Cancun Mexico should be at the top of your list.
Plastic Surgery in Cancun, Mexico Reviews
It is better to learn as much as possible before finalizing the plastic surgery clinic and doctor. One of the best things to do further research is to check the reviews of the past patients of your chosen clinic in Cancun. Ask some of these past patients to share their before and after images and also data supporting the treatment they have done in that center. This will help you to choose the right-center.
Watch patients reviews videos about cosmetic surgery in Cancun, Mexico
Questions you need to ask before Plastic Surgery in Cancun, Mexico
Even after conducting all the research you still have some doubts in your mind. These doubts are those questions that pop into your mind and you should definitely ask them. Here is a list of a few questions that you can ask the doctor before the treatment:
What is your certification?

Are you fully licensed and board-certified to perform the surgery?

How long you are practicing the plastic surgery that will be performed on me?

Can I see some examples of your past work?

What are the side effects of this surgery?

Am I suitable for this surgical procedure?

What are the risks and complications associated with this procedure?

What are my options if I'm not satisfied with the results?

What would be my itinerary for the treatment?

What can I expect before during and after the surgery?

Do you have any before-and-after pictures I can look at for this procedure?
When you want to know plastic surgery prices in Cancun, Mexico, you should also check the other things like doctors, packages, and clinics. This will help you make the right decision.
Plastic Surgery Before and After in Cancun, Mexico
Book Your Appointment for Plastic Surgery in Cancun, Mexico
You can contact us by pressing the contact button below. We will be happy to answer any questions you may have about our plastic surgery services. We offer a variety of surgical and non-surgical procedures, including breast augmentation, liposuction, tummy tucks, and facial rejuvenation. We also offer a variety of nonsurgical treatments, such as botox and fillers. Our surgeons are highly trained and experienced in the latest techniques. We use state-of-the-art equipment and facilities, and we follow the highest standards of safety and cleanliness. Contact us today to book your appointment for plastic surgery in Cancun, Mexico.
To learn more about the all-inclusive plastic surgery packages in Cancun Mexico, click on the button below.