Dental Implants in Costa Rica, Cost, Clinics, Reviews
Affordable Dental Implants in Costa Rica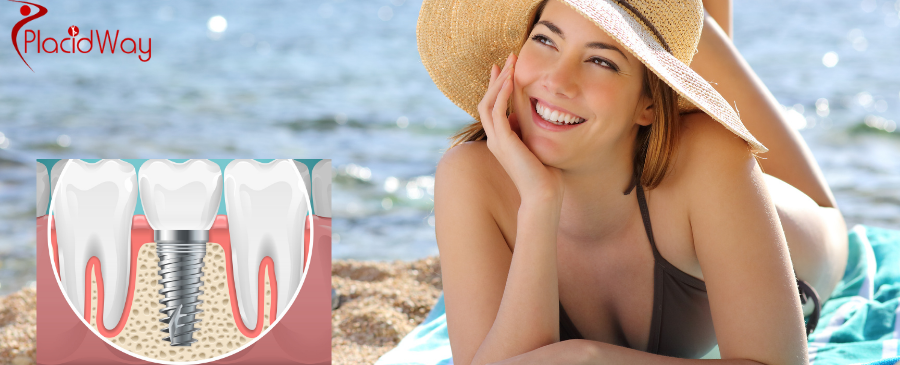 Low Cost Dental Implants in Costa Rica
Considering going abroad for affordable dental implants? You can rest assured that going to Costa Rica for Dental Implants will be a cost-effective choice! Today, we'll guide you to choose high-quality Dental Implants in Costa Rica paradise! Keep reading to learn more!
Why Choose Dental Implants in Costa Rica?
Imagine having your Dental Implants done in an exotic Costa Rica! Besides getting a new, confident smile, you'll have a chance to visit one of the top tourist places in the world!
The following key reasons attract thousands of North American patients to Costa Rica for dental implants:
Low-Cost Dental Treatment – Offering affordable prices with dental care all-inclusive packages.
High-Quality Dental Implants – Utilizing top-notch technology and equipment to give you lasting and impressive results.
Experienced Medical Staff – Committed to providing the best patient care and excellent dental services.
State-of-the-art Dental Clinics – Compliant with ADA standards.
Vacation – Dive into the beauties of Costa Rica while transforming your smile!
Cost of Dental Implants in Costa Rica
Look at the cost comparison between North America and Costa Rica for dental implants.
Cost Comparison Table – Costa Rica vs. America and Canada
| | | |
| --- | --- | --- |
| | | |
| | | |
| | | Between $7,000 and $12,000  |
| | | Between $7,000 and $12,000  |
| | | Between $7,000 and $15,000 |
You will save time and money compared to average prices in the United States and enjoy a beautiful stay in Costa Rica.
Best Dental Clinics in Costa Rica
Costa Rica offers world-class dental clinics with a patient-centered approach. The team works hard to ensure you'll be confident with the final result.
We choose the best dental clinics in Costa Rica based on:
A.D.A. certification

High sterilization protocols

All-inclusive arrangements for dental treatment

Highly skilled dentists with international training

Bilingual Staff

Use advanced dental techniques
Best Dentists in Costa Rica for Dental Implants
We've chosen the best dentists by their credentials, such as: 
Board-Certified dentists 

Offer comfort and safe dental treatment 

Provide post-operative care and follow-up 

Speak English fluently 

Have more than 5 years of experience
Dr. Delfin A. Barquero,DDS 
Dr. Adriana Patricia Munera García 
Dental Implants – Overview
The titanium tooth root implant is placed into the missing tooth's bone socket. A small connector post, an abutment, is attached to the post to hold the new tooth. A replacement tooth, called a crown, is then attached to the abutment. 

Improved appearance, 

Easier eating, 

Improved oral health. 

Infection at the implant site 

Injury or damage to surrounding structures, such as other teeth or blood vessels 

Brushing Teeth, 

Flossing, 

Rinsing with an antibacterial mouthwash, 

Regular dental check-ups.
Who is a Good Candidate to Get Dental Implants?
A good candidate for dental implants must be healthy enough to undergo a routine dental extraction or oral surgery. The following conditions make you suitable to get dental implants:
Having healthy gums 

A solid bone to hold the implant 

Committed to doing regular oral hygiene and dental visits.
We suggest that you consult your dentist before choosing to get dental implants. After the examination, he will decide if the procedure is right for you.
Medical Tourism in Costa Rica 
Costa Rica isn't just a place for a relaxing vacation but also became known for affordable dental work.  
Patients visit Costa Rica to enjoy nature and receive high-quality dental care. Your recovery will be faster while enjoying the beauty of Costa Rica.
Top Tourist Spots in Costa Rica
Once you come to Costa Rica for dental care, you will not be able to resist its attractions. The places you can visit during your stay are:
| | |
| --- | --- |
| Municipal Rose Garden, San Jose  | |
| Tamarindo Beach, Tamarindo  | |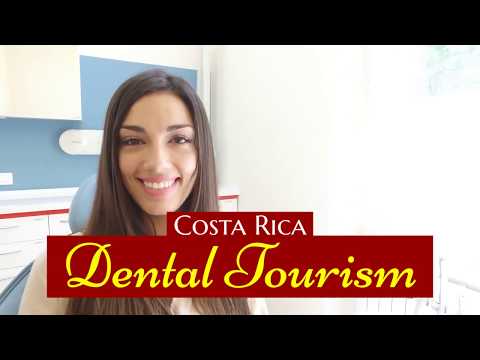 How to Reach in Costa Rica for Dental Implants?
It's easy for Americans and Canadians to visit Costa Rica because all major airplanes fly to San Jose International Airport (IATA: SJC).
The average flight duration from the USA cities to Costa Rica is between 4 and 7 hours.
Documents Required to Enter Costa Rica
A valid passport 

A valid visa (not for Americans and Canadians) 

A COVID-19 vaccination ID or a negative PCR test.
FAQ's
Q. Is it safe to have Dental Implants in Costa Rica? 
To stay safe during your stay in Costa Rica, take some general precautions such as keeping valuables in a safe place. 
Q. How long do I Have to stay in Costa Rica for Dental Implants? 
You have to stay in Costa Rica between 5 and 10 days for a Dental Implant Procedure. The duration of stay depends on the complexity of dental work, overall dental health, and the type of dental implant procedure.
Q. How long does it take to recover after Dental Implants in Costa Rica? 
It takes between 3-6 months to recover after dental implant treatment in Costa Rica. The recovery process may vary depending on each patient and their overall health.
Q. How much are Dental Implants in Costa Rica Compared to the USA? 
Dental Implants in Costa Rica are up to 70% less than in the USA. A common example is that a dental implant in the U.S. typically costs $1,000 and more, while in Costa Rica can cost around $500.
Q. Is the Dental Implant Procedure Painful? 
Costa Rica dentists will take care that your treatment is safe and pain-free. A dentist will give you anesthesia so you don't feel the pain during the procedure. After treatment, you'll be given antibiotics and painkillers to ease the pain.
Conclusion
Choosing Costa Rica for dental implant care will be a lifetime adventure. You'll come back home with the desired smile and irresistible travel memories. 
The PlacidWay team is here for any other concerns you might have. Together, we'll plan your dental vacation and ensure you have an unforgettable dental experience!
Related Experiences:
Get Affordable Dental Implants in Costa Rica Today!
Dental Implants in Spain
Dental Implants in Antalya
Dental Implants in Cabo San Lucas
High-Quality Dental Implants in Colombia
Affordable Dental Implants in India - Choose Today
2018-08-09 / Updated on: 2022-05-20