Medical Tourism Trends for Experts
Overview
The growing trend of Indians, Malaysians, and Asians returning to their home countries for medical procedures and treatments is growing. This trend also incorporates Latino, Thai, and European émigré's. Of course, competitive rates, state-of-the-art facilities, and highly qualified professionals are responsible for more Expats than ever before returning to their homelands for medical treatments and procedures.
Worldwide Medical Market
The reasons many émigrés are returning to their homeland countries for treatments and medical procedures are because they cost less. In addition, wait periods for visits and treatments is often less than that found in the United States. Of course, the opportunity to visit family and friends is also a decision for many returning to their homelands.
The concept of medical tourism is not new. The ancient Greeks and Romans often traveled throughout the Mediterranean to participate in rituals and healing practices on a yearly basis. In the 1700s, Europeans from France, Britain, Ireland, and Italy traveled to spas in Germany as well as made tracks to the Egyptian Nile River for the benefits of hot mineral water baths and rituals.
Today, India is a popular destination for medical tourism and outsourcing of medical procedures. Non-Resident Indians or NRIs (Indians living abroad) are increasingly returning to their homeland for such procedures, and save money on flight, hotel, and postoperative vacation while visiting friends and family. India attracts patients and expatriates from around Europe, the United States, the Middle East and Canada.
The same applies for Latinos living in the United States returning to their South American countries of origin, including Brazil, Argentina, Mexico, and Venezuela.  Accessible, cross-border tourist destinations north and south of the border allows Latino citizens and residents living within the United States the option to travel to such destinations to receive qualified, exceptional, as well as competitive medical rates in their native homelands. Combining medical visits with family reunions and get-togethers is growing in popularity and allows everyone to take care of medical needs and family obligations at the same time.
What You Get
Finding adequate health care providers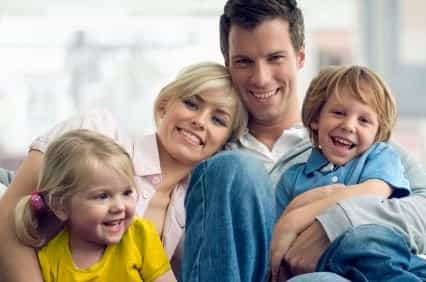 and coverage is growing increasingly competitive in the United States. Outsourcing medical care and procedures is the result of high medical insurance costs and procedures throughout the United States and Britain. The major cause of such high rates is due to excessive medical malpractice insurance that most American physicians are forced to obtain to protect themselves and their medical practices. More naturalized Americans are realizing that healthcare options in their native countries will enable them to receive superlative health care while at the same time enjoying the comfort and familiarity of their surroundings. Support from extended family and friends will help to facilitate the recovery process and save thousands of dollars in hospital costs, because many of those people will stay with loved ones during their recuperation.
Global competition attracts Indian, Latino, and Asian natives back to their home countries for treatments, but is also drawing thousands of American citizens and residents to their countries for treatments as well.
Medical tourism companies also offer many Expats vacation aspects that include post-recovery restorative or hotel stays in attractive resort-like locations or staying home with their friends and family. Private hospitals in Malaysia, India, Singapore, Argentina and Costa Rica offer such amenities and services for those recovering from surgical procedures and treatments.
Expats often feel more comfortable returning to their homelands for medical treatments and procedures, not only due to the cost benefits, but also because the types of procedures available overseas are more familiar to their culture and belief systems.
While many new treatments are becoming more accepted in the United States, other treatments and procedures such as acupuncture, yoga, meditation, traditional Chinese medicine, Ayurveda, and natural alternative treatments are understood and accessible internationally by Expats and their families.
Crossing Borders for Treatment
Latinos often return to Mexico and Latin America for cheaper though exceptional dental care, low-cost prescription drugs, and physician services. Prices for procedures in Mexico are generally 40% lower than those performed in the United States.
South American expatriates are returning to Venezuela, Argentina, Costa Rica and Brazil for high quality dental work as well as cosmetic and plastic surgery procedures that save tens of thousands of dollars in fees and services.
Asian expatriates are returning to Malaysia, Thailand, Singapore, Japan and India because orthopedic and cardiac procedures and treatments are more affordable than anything they can find in the United States.
The Bottom Line
For the price of an airline ticket, hotel accommodations and a return to their home country, more expatriates than ever before are opting for medical procedures and treatments in their native countries. In many cases, the overall cost of everything (air fare, accommodations and health care) included for internationally based medical procedures and treatments are still less than half the cost of a traditional hospital stay within the United States.
It's no wonder that many Expats émigrés and Americans are seeking treatment for illnesses or injuries out of the country for their needs.