Supreme Oral and Dental Health Abroad
Costa Rica Dental Health is located in beautiful San Jose, Costa Rica. Offering personalized dental treatment, dentists and staff at the facility offer everything from dental veneers to implants to full mouth rehabilitation services. Dental specialists take care to best serve the needs of individual patients in the fields of maxillofacial surgery, prosthodontics including restorative and cosmetic dentistry, periodontitis, including gum treatments.

Convenience, comfort, and spectacular results are the focus of staff at Costa Rica Dental Health, and first-class service is offered in a variety of dental services. Dr. Eduardo Leiva of Costa Rica Dental Health is known for his friendly service, patience and compassion and understanding when dealing with the special needs, desires and goals of dental patients.

State-of-the-art technology, continued education and training in the latest dental techniques and technologies help staff at Costa Rica dental health stay on top of the latest developments in the field of dental and oral health and give them the opportunity to offer the best in quality and patient-centered services for those seeking dental care.
Treatments Offered at Costa Rica Dental Health
Some of the most common treatments offered at Costa Rica Dental Health include:
Endodontics such as root canal therapy

Periodontitis such as treatment for periodontal disease and gingivitis

Restored of treatments such as cosmetic dentistry
* Veneers
* Crowns
* Implants
* Dental bridges
* Full mouth rehabilitation
* Dentures
* Onlays and inlays
* Hybrid and/or detachable prosthesis
Qualifications of Staff at Costa Rica Dental Health
Dentists at Costa Rica Dental Health offer the best and highly trained services. For example, Dr. Eduardo Leiva is a prosthodontics specialist and the facilities health manager. He's a member of the Dental Surgeons Board of Costa Rica and a handful of other dental societies and academies. Dentists at the Costa Rica Dental Health facility are fortunate enough to access several different labs, offering a wide variety of materials in the construction of veneers, crowns, inlays and dentures. Dealing with dental issues is only a part of the aspect of care performed by Dr. Leiva and his associates.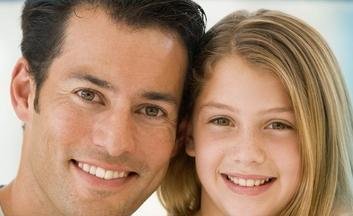 Other member of the staff, including Dr. José Solano, is a specialist in oral and maxillofacial surgery. Dr. Esteban Ulate is an endodontics specialist, and Dr. Gustavo Gutiérrez is a periodontist specialist, each of who belong to dental surgeon's boards or who own private practices and specialties in this small eye-opening country in Central America.
Traveling to Costa Rica for Dental Services
One of the most beautiful destinations in the world, Costa Rica is one of the most popular and exotic vacation destinations in the world, offering a wealth of opportunities, enjoyment and entertainments for individuals of all ages and likes. Bordered on each side by the Caribbean Sea to the east and the Pacific Ocean to the west, Costa Rica is a land of friendly people, and one of the leading destinations for cosmetic dental care in the western hemisphere. Costa Rica's main source of income is tourism.

Americans traveling to Costa Rica need to show a passport that will not expire for at least 30 days after arrival. Travelers are also required to show round-trip ticket air or ship fare. Americans can stay for up to 90 days. Travelers from other countries may need vaccination for yellow fever, especially those from South America and Africa. Citizens from foreign countries should check with the Costa Rican embassy in their country of origin to determine visa or passport entry and exit requirements.
Please Click Here to request more information about Costa Rica Dental Health.