Bio Care Hospital and Health Center
Dr. Rodrigo Rodriguez is the Medical Director and Co-Founder of Bio Care Hospital and Health Center in Tijuana, Mexico. As an experienced healthcare provider for over 25 years, Dr. Rodriguez has focused his expertise on alternative integrative and nutritional therapies for health and wellness. Over the years, his patients have been more than pleased with his kind, compassionate approach to health and wellness.

Bio Care Hospital and Health Center focuses on individual patients and their biochemistry. An integrative approach to health and wellness has proven successful in the treatment of a variety of illnesses. For example, Peter B., a native of Florida, was diagnosed with a large pituitary tumor 10 years ago. 

Twice a year for the past 10 years, Peter has traveled to Bio Care Hospital for a variety of therapies including rejuvenation treatments, acupuncture, live cell therapies and chelation therapy.  "I now have a very good quality of health. I want to personally thank Dr. Rodriguez and all the other health professionals and doctors for their dedication and care."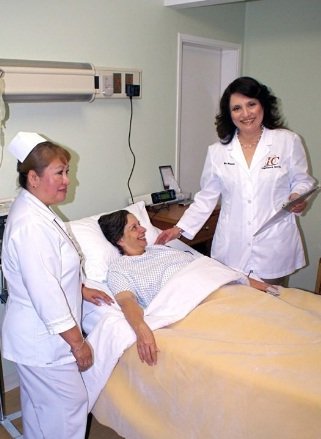 Peter isn't the only one to benefit from Dr. Rodriguez' expertise and experience, nor who has benefited from the caring and compassionate care of staff at Bio Care Hospital. Dan, a native of Washington, was diagnosed with prostate cancer several years ago. In the summer of 2008, he spent three weeks at Bio Care Hospital receiving treatment.  "After leaving the hospital, I remarked to my wife that I felt better than I had in a very long time."

Although his prostate cancer has not yet gone into remission, Ben firmly believes that the treatments and follow-ups as well as supplements offered by Dr. Rodriguez have helped him get through standard cancer treatments, and he has fewer side effects from chemotherapy.  "I cannot say enough about the wonderful staff there at Bio Care Hospital. They took the time to answer all my questions about the different treatments and were very attentive. Even today, I can call down and speak to my doctor often right away or at the most a short time later. I plan on returning this fall for another follow-up treatment."

It's more than just Medicine at Bio Care
Medical treatments, therapies, injections and other forms of care are just part of medical treatment for a variety of conditions and diseases at this Tijuana hospital. What sets the Bio Care Hospital and Health Center apart from many others is the attention and focus toward individuals in their care, offered by Dr. Rodriguez and his staff.

Medical treatments are available in a number of locations and excellent hospitals and facilities around the world. What's missing from many of those locations however, is a kind and compassionate bedside manner. So many doctors today are too busy to spend more than a few minutes' time with their patients.

Dr. Rodrigo Rodriguez is dedicated to each and every one of his patients. No matter how busy he is, he takes the time to talk to them, explain things to them and reassure them.  Short of making house calls, Dr. Rodriguez is the closest thing to a "good old fashioned medical doctor" that individuals can find today.

Dr. Michael Culbert, the hospital's chief information officer, is another cheerleader for Dr. Rodriguez and his Bio Care Hospital and Health Center.  He states that most cancers are caused by a malfunction of the immune system, and that Bio Care's approach is to help strengthen and stabilize a patient's immune system so that they can deal with cancer therapy in a whole body approach - mentally, physically and emotionally.

Writes Tom K., a Kansas City native, "Due to all of the health benefits received at Bio Care Hospital, I made the commitment to return at least once per year... I will make time to do this for the rest of my life. The reason is simple: the treatments I receive are helping to extend my life and the quality of my life. I have also met some of the most interesting and fascinating people in my life during my stays at Bio Care Hospital and Health Center."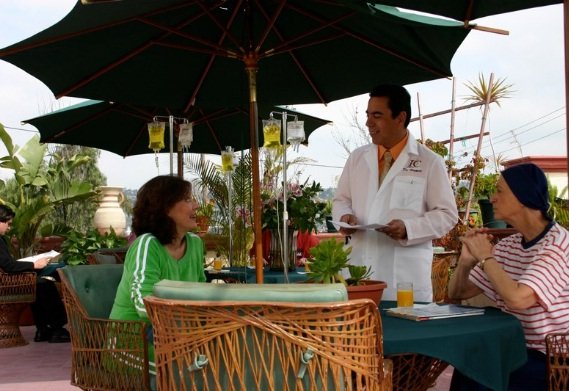 Dr. Rodrigo Rodriguez has seen his long-term vision of individualized and integrative healthcare confirmed. His compassion, kindness and loyalty knows no bounds. His approach to patient care (that no two patients are alike) has been the foundation of success of Bio Care Hospital, where every patient is treated as a unique individual with specific needs.

For more information regarding Bio Care Hospital and Health Center, visit PlacidWay.com, an international medical resource and health care provider for individuals seeking not only conventional but alternative treatments for a variety of conditions. Bio Care Hospital and Health Center, located in Tijuana, Mexico, is a leader and home of numerous breakthrough therapies aimed at the restoration of health and wellness.
Please Click here to request more information.