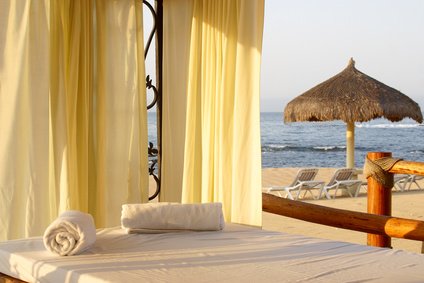 A lot of people interested in traveling south of the border for medical or dental care are not aware of what exactly is involved. Do you need a passport? What should you know before you go? And what documents or information do you need to show to get back into the U.S.? Know what regulations you, as a U.S. resident, face regarding to international travel, including to Mexico.

To get through Mexico customs regulations including:

A valid passport/or an original birth certificate Valid photo ID, such as a driver's license Individuals arriving outside of the United States or Canada may require a visa. In order to determine whether you need a visa to enter Mexico, contact a Mexican Embassy or Consulate in your area. Individuals entering Mexico other than by air or ship, and are staying longer than 72 hours, or if traveling more than 20 miles beyond the border, need a tourist card.

A Mexican tourist card or visa may also apply to those visiting Mexico past the "border zone", or for more than 72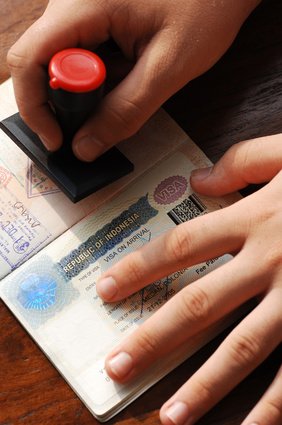 hours inside the border zone. The border zone of Baja California includes the area between San Quintin on the Pacific side of Baja and San Felipe on the Sea of Cortez side. The state of Sonora, Mexico is currently extending its border zone as well. The border zone constitutes a 16 to 20-mile zone south of the U.S./ Mexican border along California, Arizona, New Mexico, and Texas. Baja California is known as a "tourist corridor".

At the Mexican border when arriving by land, be prepared to answer questions from customs officials regarding your citizenship, the reason for your trip, and anything you might bring back to the United States that you don't have when you crossed the border into Mexico. Border custom agents may also inspect your luggage and your vehicle.

Rules for re-entry into the U.S. depend on your mode of travel. For those traveling by air, you'll need a passport (this includes children).

At seaports of entry or land-based border crossings, you'll need to show one of the following:

• U.S. passport
• Trusted Traveler Card (these include NEXUS, FAST, and SENTRI cards issued to
frequent travelers to and from Mexico)
• U.S. Merchant Marine document
• U.S. Military I.D., along with any military travel orders
• Enhanced Tribal Card (
• American Indian Card (Form I-872)

When returning to the U.S., realize that you're going to have to 'declare' everything that you bought or were given in Mexico that you didn't have with you when you crossed the border into Mexico.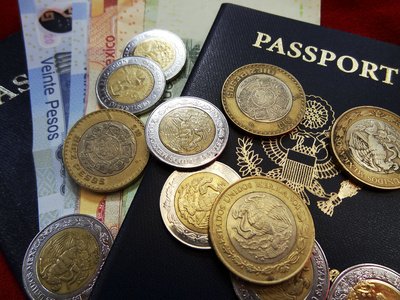 In some cases, you might be asked to complete a Customs and Border Protection (CBP) form. Keep your receipts or sales slips for any type of transaction of souvenirs, jewelry, or any similar products or goods.

Keep things simple for your return to the U.S. by packing items you purchased while in Mexico in a separate suitcase or carrier. This makes it easier and faster for border and customs officials to get you through the entry/exit points.

Keep in mind, depending on your country of origin, that customs officials at points of entry may require you to follow certain guidelines when it comes to bringing or carrying items back from Mexico to your country of origin. Such items may include gifts, products, jewelry, food products, and medications.

Coming and going, declare all medications and drugs if asked to do so. Medications and drugs may include antidepressants, tranquilizers, or sleeping pills, and even cough medicine. Prescription medications also apply. Always carry prescription medications or other medicines in their original containers.

Bring a written statement from your doctor or carry a copy of the prescription that proves that the substance you're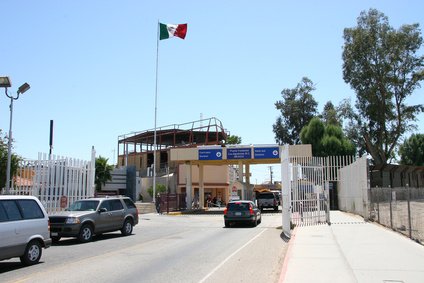 carrying is advised under a doctor's supervision and is necessary for your health and well-being while traveling.

For more information regarding international travel by United States residents, contact the U.S. Customs and Border Protection Agency of the U.S. Department of Homeland Security.